How might the SCOTUS decision to overturn Roe affect the outcome of the upcoming midterm elections?
When the U.S. Supreme Court overturned Roe V. Wade on June 24 and brought an end to federal abortion rights protections many liberals reacted with horror and many conservatives celebrated.
The nullification of the 49-year legal precedent has resulted in a flurry of  lawsuits aimed at blocking automatic abortion bans from going into effect in more than a dozen states with trigger laws.
Overall, it is estimated that more than half of the states in the nation could possibly outlaw abortion now that the high court has opened the door for them to do so.
Mass protests led by groups supportive of reproductive freedoms have been taking place since early May when news of a private vote by the justices to overturn Roe was leaked by Politico.
The protests have at times taken place in front of the justices' homes in Maryland and Virginia and threats have become so commonplace that around the clock security has been provided to members of the court.
That Justice Clarence Thomas argued in a concurring opinion in the decision to overturn Roe that the high court should now revisit decisions that granted constitutional protections for same-sex marriage and contraception use has only added fuel to progressive outrage.
But how concerned is the general public about the end of Roe?
A USA Today/Suffolk University poll of likely midterm election voters released the very day Roe was overturned showed that while 61% of the respondents said that they support federal abortion rights as defined by Roe, only 15% said abortion was the most important issue.
A NPR/PBS NewsHour/Marist poll released on June 27 showed that 78% of registered Democrats said they are more likely to vote in the midterms because of Roe being overturned. By contrast, only 54% of Republicans and 53% of independents said the same.
A recent FiveThirtyEight poll showed Republicans with a slight advantage on the generic ballot.
President Joe Biden's approval rating is under 40%. Inflation is as high as it was in early 1980s and gasoline prices are through the roof. And, historically, the party in control of the White House loses seats in Congress during midterm elections.
That said, will Democrats beat the odds and get a boost from the end of Roe? Or will Republicans cruise to victory and retake the House or Senate or possibly even both chambers?
Democratic officeholders say the SCOTUS decision helps them with voters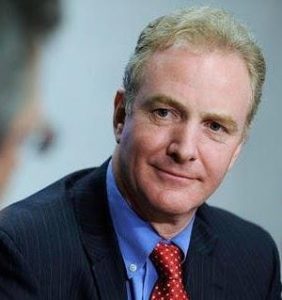 "I think this is going to mobilize a lot of voters who do not want politicians and elected officials to interfere in their most private and personal decisions," Sen. Chris Van Hollen (D-Md.) told Baltimore Post-Examiner. "What the Supreme Court did was give a green light to states to pass laws to prevent reproductive freedom and prevent women from making their own decisions."
Van Hollen said he believes that the end of Roe will lead to the "mobilization of voters across the country" who support abortion rights.
Van Hollen said he is "confident" Democrats will maintain control of the Senate.
"No one should be taking anything for granted. These are going to be tough hard-fought elections. But I think that at the end of the day the Democrats will hold the majority in the Senate."
Van Hollen said Democrats are doing their best to address inflation.
"We are working to reduce the price of prescription drugs. We are working to reduce the cost of childcare…In terms of gas prices, the President has taken a number of steps, including releasing oil from the Strategic Petroleum Reserve. But it is also important to remember that the primary driver of high gas prices is Putin's attack on Ukraine. I believe the United States is doing the right thing by supporting the people of Ukraine in their fight for freedom and democracy. But that does result in higher gas prices around the world."
Rep. David Trone (D-Md.), whose district includes the western part of the state and portions of Montgomery County, also said he expects Democrats to get a boost from the end of Roe.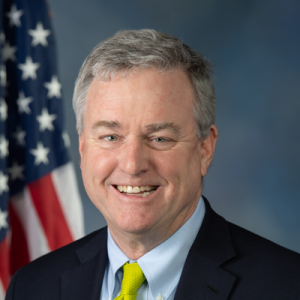 "People realize that when you make decisions-when you vote for Senate, Congress and President-there are consequences. And one of the consequences here is that something that a vast majority of Americans do not agree with just became law. That is not how it is supposed to operate."
Trone, who is widely known for working across aisle with Republicans, said the debate over abortion obscures the many bipartisan "accomplishments" of Congress.
"The House in particular has become very polarized with a hard-left and a hard-right…Folks who live and die on one issue like this and are hard core on that issue-I think that is a mistake. It is one of many issues."
Republican pundits say the effect of the SCOTUS decision is rather unclear 
"It depends on the locale and the nature of the activism on one hand and voter response on the other weighted against other things voters are concerned about like inflation and the cost of bread," former Republican National Committee Chair (RNC) and former Md. Lt. Gov. Michael Steele said.
"In a place like Alabama or Mississippi: No. In a place like Florida or Arizona: It may have some weight. In a state like Maryland or New York: A slightly different response. Because the issue has been largely settled for a long time…That is the starting gate on this. And now it remains to be seen whether Republicans have an attitude of 'mission accomplished,' or Democrats use it as a whipping post to get their base engaged electorally," Steele added.
Steele said he believes now that Roe is gone the court may soon revisit decisions related to same-sex marriage and contraception. Steele also said he believes Republicans in Congress might press for a national abortion ban if they believe the votes are there.
"Roe does not fall by itself because it cannot. It is anchored by the notion and idea of a right to privacy…I do not see any reason why they (Republicans) would not do that. It would be inconsistent with previous behavior and rhetoric. You are seeing a Republican Party that was at one point very suspicious of government action. Since 2006 more methodically and more aggressively they have taken the position that they can use government to enforce certain action."
Former Senate Majority Leader Trent Lott, a Mississippi Republican and a strong pro-life voice during his more than three decades in Congress, said the end of Roe might increase engagement on both sides.
"Some people that supported Roe v. Wade or abortion will be very upset about the Supreme Court ruling and become more activist. The flip side of that is there are people who wanted a repeal or modification of Roe v. Wade for 50 years. And they will be celebrating."
But Lott said abortion is unlikely to be the most pressing issue to voters in November.
"The most controlling factors in this election are going to be the economy, inflation, gasoline prices, the immigration issue, hangover from Afghanistan war, and what is going on or not going on in Washington. There are a lot of factors at play. But I still think the dynamics are that most people are going to be most affected by the cost of living."
How concerned are voters about abortion access?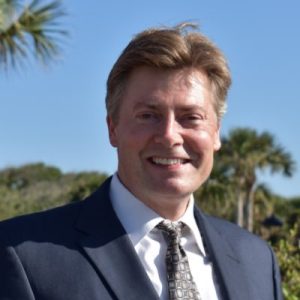 "Those who vote based upon their view of abortion were already going to turn out, as they do every election. Those for whom abortion is a less important issue are more likely to vote based upon gas prices, inflation, and the overall economy, which does not bode well for Democrats. I doubt the outcome of a single race this November will be changed based upon the Supreme Court's ruling. This is a wave election and public sentiment is running heavily against the Democrats. The abortion ruling won't change that," former Rep. Jason Altmire, a Pennsylvania Democrat, said.
Richard Vatz, a professor of political persuasion at Towson University, largely agreed.
"There is a general feeling among Democrats that any issue that replaces the economy, crime, the border disaster and the other failures of the Biden Administration on the electorates' agendas will be beneficial to the Democrats. However, if polls are accurate, abortion rights are of relatively very low interest to voters. In addition, given abortion's availability in many states, this also means that the right to abortion will not be a decisive issue in most state elections.
"The exception to this take is if Republicans foolishly announce their intention to nationally criminalize the seeking of abortion. That could add significantly to the issue's prominence in the 2022 elections."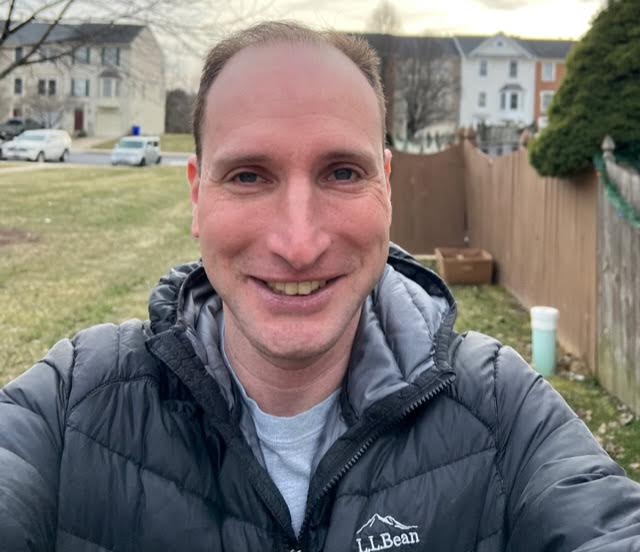 Bryan is an award-winning political journalist who has extensive experience covering Congress and Maryland state government.
His work includes coverage of the election of Donald Trump, the confirmation hearings of Supreme Court Justice Brett Kavanaugh and attorneys general William Barr and Jeff Sessions-as well as that of the Maryland General Assembly, Gov. Larry Hogan, and the COVID-19 pandemic.
Bryan has broken stories involving athletic and sexual assault scandals with the Baltimore Post-Examiner.
His original UMBC investigation gained international attention, was featured in People Magazine and he was interviewed by ABC's "Good Morning America" and local radio stations. Bryan broke subsequent stories documenting UMBC's omission of a sexual assault on their daily crime log and a federal investigation related to the university's handling of an alleged sexual assault.