Governor-elect Hogan attends Menorah lighting ceremony with Baltimore's Jewish Community
Governor-elect Larry Hogan Jr. made a special appearance at the annual menorah lighting ceremony in Baltimore's McKeldin Square Tuesday evening along with several local politicians, rabbis, and approximately 100 members of Baltimore's Jewish community-to celebrate the first night of Chanukah.
The event which was sponsored by Baltimore's local affiliate of Chabad-Lubavitch-an Orthodox movement within Judaism-was in part made by possible by local philanthropist Howard Brown, who donated the 30-foot menorah-which was named after his late daughter-Esther Ann Adler.
Hogan could be seen sporting a yarmulke while simultaneously riding to the top of the giant menorah in a construction crane-with Chabad's Regional Director-Rabbi Shmuel Kaplan, who gave the Governor-elect the honor of lighting the candles.
Prior to the lighting, Hogan appeared on stage where he briefly danced with several rabbis to a traditional Chanukah song, and wished the crowd: "Happy Chanukah" in Hebrew-with Kaplan's assistance. The Governor-elect also spent a good amount of time mingling with the crowd before the ceremony began, as did Lt. Governor-elect Boyd Rutherford.
Among those in the crowd was Rabbi Levi Druk-leader of Chabad of Downtown-who was in charge of setting up for the event and overseeing the mechanics behind the menorah. Druk, a Michigan-native and son of refugees from the former Soviet Union, explained the significance of the ancient holiday.
"Chanukah celebrates the victory of freedom over tyranny and the right to practice Judaism with pride," Druk said.
The rabbi elaborated on this concept saying: "In this country we are lucky to enjoy the right to serve God and we should all take advantage of it." Druk also praised Hogan's decision to attend the event and described the Governor-elect's gesture as a great: "example of the blessings of religious co-existence we (Jews) enjoy, and that it meant a great deal to the attendees" as well.
Hogan, who made national headlines after becoming only the second Republican to win the Governor's Mansion since Spiro Agnew in 1966, cruised to victory over his Democratic rival-Lt. Gov. Anthony Brown with 51 percent of the popular vote, performed well in many Jewish and traditionally Democratic precincts and is well attuned to issues affecting that community.
"Governor-elect Hogan believes that Israel is one of America's best friends in the entire world and that the special relationship between the two countries is rooted in shared democratic values, and should be cultivated and respected by our nation's leaders," said Erin Montgomery, the Governor-Elect's press secretary.
Hogan also made a concerted effort to reach out to Jewish voters while campaigning for the state's highest office. The Governor-elect met with and spoke to leaders of the Baltimore Jewish Council, visited Ner Israel Rabbinical College in Pikesville, and participated in the B'Nai Israel Political Forum in Montgomery County.
Tuesday's ceremony highlights not only the importance of celebrating a holiday that originated after the canonization of the Old Testament, but what could also prove to be a very close-knit relationship between Maryland's Jewish community and their state's new chief executive.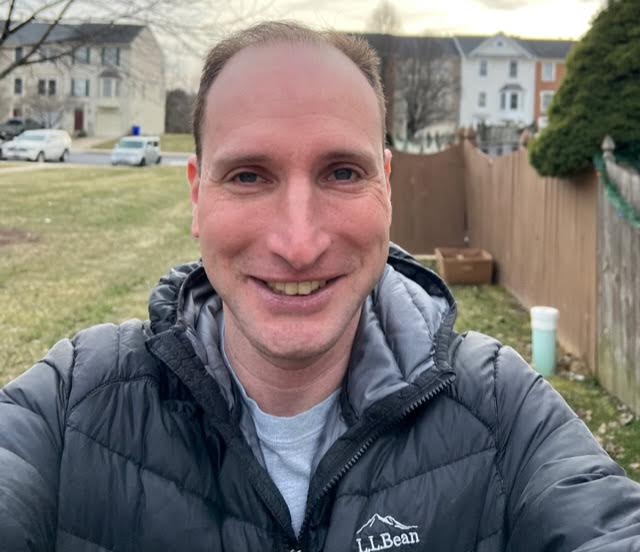 Bryan is an award-winning political journalist who has extensive experience covering Congress and Maryland state government.
His work includes coverage of the election of Donald Trump, the confirmation hearings of Supreme Court Justice Brett Kavanaugh and attorneys general William Barr and Jeff Sessions-as well as that of the Maryland General Assembly, Gov. Larry Hogan, and the COVID-19 pandemic.
Bryan has broken stories involving athletic and sexual assault scandals with the Baltimore Post-Examiner.
His original UMBC investigation gained international attention, was featured in People Magazine and he was interviewed by ABC's "Good Morning America" and local radio stations. Bryan broke subsequent stories documenting UMBC's omission of a sexual assault on their daily crime log and a federal investigation related to the university's handling of an alleged sexual assault.