Former delegate seeks records from Ball related to communications with zoning lobbyist
Howard County Executive Calvin Ball speaks at an event in Ellicott City on Jan. 6, 2020. (MarylandReporter photo by Bryan Renbaum)
@BryanRenbaum
Former GOP delegate and former state transportation secretary Bob Flanagan said Tuesday that he is concerned about repeated denials for public records related to communications between Democratic Howard County Executive Calvin Ball and a zoning lobbyist.
"I have always been proud of good government in Howard County. And I see a problem here," Flanagan told MarylandReporter.com. "If something is going on that has to kept secret in violation of the Maryland Public Information Act (MPIA), I want it brought out in the light of day."
Flanagan also said he wants to make it easier for ordinary citizens to gain access to public records.
"Other members of the public may in the future want to file public information act requests and if they get stonewalled they probably will not have the resources to file a lawsuit. And therefore, they will not get what they may be entitled to.
"I am a lawyer and I can do this on my own dime. I am not looking for attorneys fees…I am doing this to establish a precedent as to how these requests should be handled by the county, so that other citizens who want to file public information act requests get responses that are in compliance with the act."
Flanagan provided documents to MarylandReporter.com that showed that he filed a complaint in Howard County Circuit Court on August 26 after having being denied access to 497 of the 748 potentially responsive emails that had been found pursuant to his June request for information dating from Dec. 1, 2018 to Jan. 31, 2019.
"The remaining emails were either non-responsive to the request or protected from disclosure under the deliberative process and attorney-client privileges," an official with the Howard County Office of Public Information said in an Aug. 17 letter to Flanagan.
Flanagan also requested responsive non-email communication between the parties and was told by the office of public information that it simply does not exist.
Flanagan has lived in Howard County for four decades. He said his interest in the matter came after a third party had filed a similar records request and was denied access.
The lobbyist, according to the complaint, is Thomas G. Coale, an attorney with the Ellicott City law firm Talkin & OH, LLP. Coale, according to the complaint, is also affiliated with the Howard County-based consulting firm Kearsarge Strategies, LLC, and the housing advocacy organization Howard County for All, Inc.
Flanagan declined to "speculate" as to the nature of the information that is being withheld. However, he did say that the emails between members of Ball's administration and Coale seemingly appear to be "political in nature" considering the apparent "political relationship" between Ball and Coale.
Coale said in an email that he was not aware of Flanagan's requests until MarylandReporter.com brought it to his attention: "I'll let Mr. Flanagan work this out with the county."
Howard County Office of Public Information Administrator Mark Miller said the county is processing Flanagan's requests for records.
"The County is aware of Mr. Flanagan's Public Information Act requests and complaint filed in Howard County Circuit Court on August 26. To date, the County has provided Mr. Flanagan with 251 emails in response to his initial request, received on June 29, 2021, and are actively working to respond to a subsequent request filed on August 17, 2021. Meanwhile, the allegations of Mr. Flanagan will be addressed by the County in court," Miller said in an email.
 The county's solicitor's office was served with a copy of the complaint on Tuesday afternoon, according to Flanagan.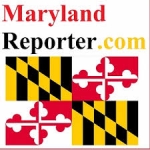 MarylandReporter.com is a daily news website produced by journalists committed to making state government as open, transparent, accountable and responsive as possible – in deed, not just in promise. We believe the people who pay for this government are entitled to have their money spent in an efficient and effective way, and that they are entitled to keep as much of their hard-earned dollars as they possibly can.