Fire engulfs building in Windsor Mill apartment complex
A fire and possible gas explosion ripped through a stately apartment building on Saturday afternoon in the 2400 block of Bytham Court in Windsor Mill. The two-alarm blaze forced the evacuation of residents of twelve apartment units in the Diamond Ridge Luxury Apartments complex.
Fire Department Public Information Officer Francis DePaula, Jr. said units were called to the scene at approximately 2:00 PM. With the fire already having climbed from the first floor to the attic space of the three-story building, the firefighters' primary concern was cutting the fire off from spreading to other nearby structures.
Once the fire was contained, crews continued to pour water onto an area of the building where a visible gas burn could clearly be seen.
BG&E crews were dispatched to the scene to deal with the gas leak.
Robert Gafford, a Bytham Court resident, told the Post-Examiner he was watching a good western on television when heard an explosion.
"I heard an explosion, and then my TV went out. I looked out my window, and there were flames all over the place. I hope nobody's hurt. I heard people yelling, "Get Out! Get Out! Get Out!"
Fire officials were also concerned about the overall integrity of the structure after a partial collapse occurred on the left side of the building.
DePaula said the county was working with the management of the Diamond Ridge Apartments to find secondary housing for the displaced residents. The American Red Cross had also been notified.
There are no reports of injuries.
The cause of the fire is undetermined at this time.
(Credit all photos Michael Jordan/BPE)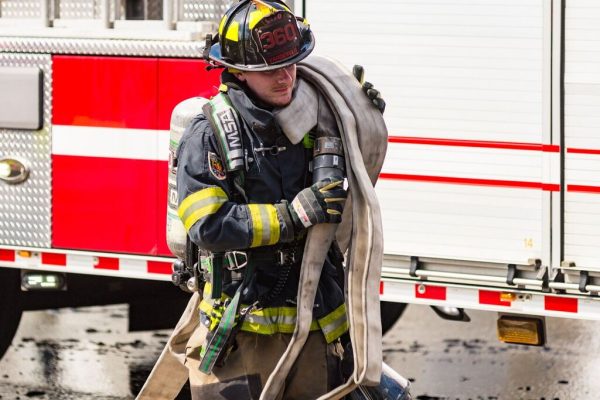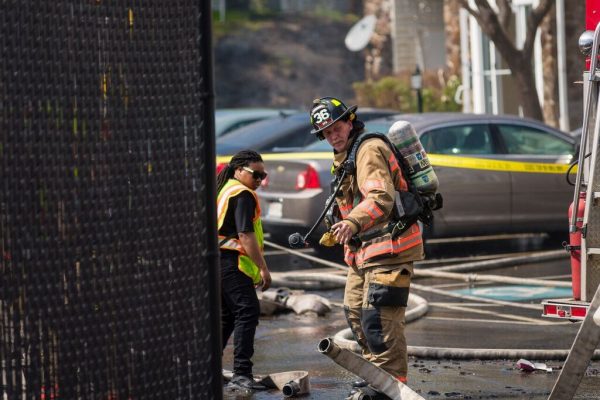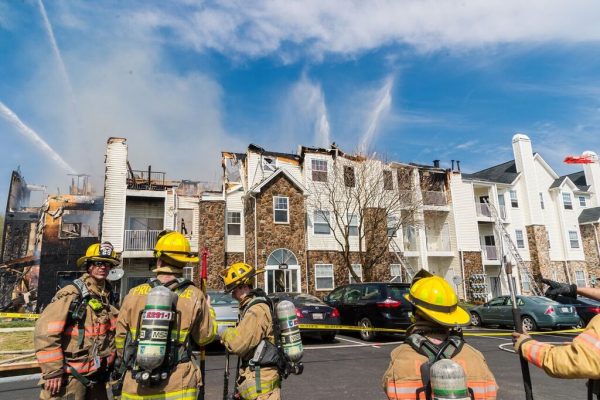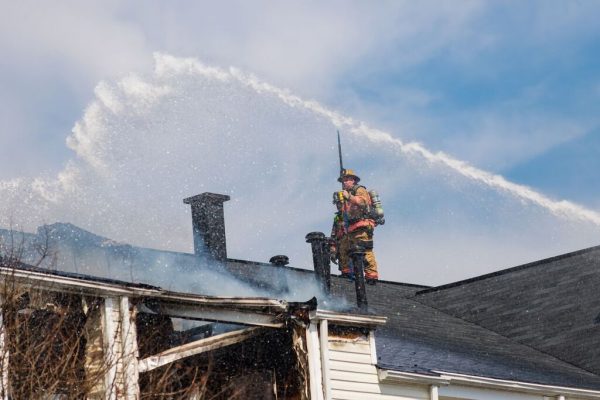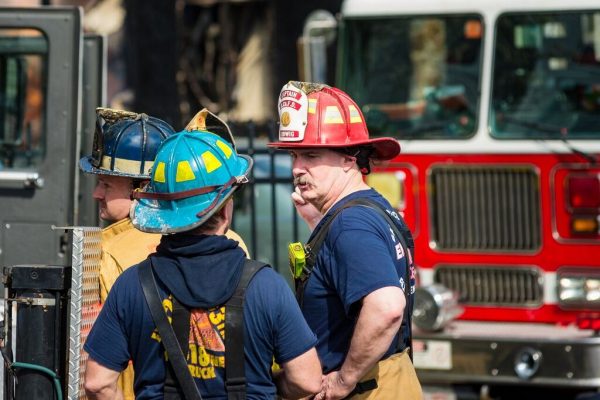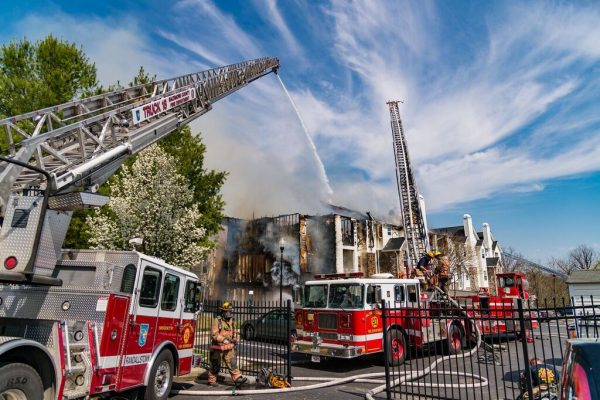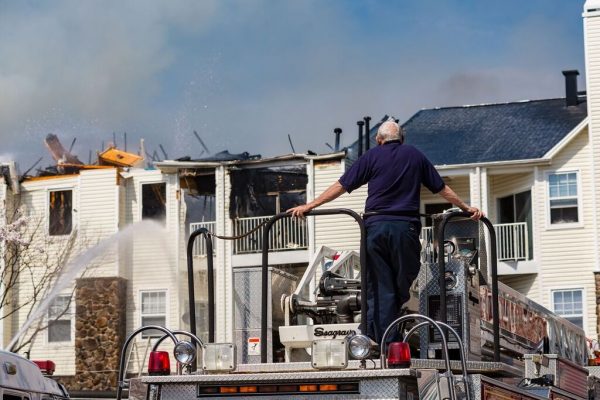 Baltimore Post-Examiner is run by a creative cadre of dedicated journalists – some who worked at the Washington Post, Baltimore Examiner and other regional and national publications. It's the Post-Examiner because we love the play on the word "Post" but we are also hoping to answer that question: What's next after newspapers? We see a lot of websites come and go – and many simply are not making it for various reasons. We have been a model of success since we launched in 2012 with "a little bit of everything" and we aim to continue to break that cycle of websites coming and going.