Empire star Jussie Smollett arrested on charges related to false report of hate crime
WASHINGTON — "Empire" star Jussie Smollett was arrested Thursday morning on charges of felony disorderly conduct related to having allegedly filed a false report of a hate-crime attack, according to the Chicago Police Department.
Police said his apparent motive was to get a bigger salary on the hit Fox drama.
Press Briefing: Jussie Smollet is under arrest and in custody of detectives. At 9am at #ChicagoPolice Headquarters, Supt Eddie Johnson, Commander of Area Central Detectives Edward Wodnicki will brief reporters on the investigation prior to the defendants appearance in court. pic.twitter.com/YonrLkc724

— Chicago Police (@Chicago_Police) February 21, 2019
On Jan. 29, Smollett, 36, told police that walking near the Navy Pier, two men approached him and shouted racist and homophobic slurs. He said the men beat him and poured a chemical substance on him while shouting, "This is MAGA country!" — a reference to President Donald Trump's campaign slogan, "Make American Great Again."
Smollett told police the assailants put a rope around his neck and shortly thereafter fled the scene with his sandwich.
Smollett is biracial (his late father was white and his mother is black) and identifies as gay.
News of the alleged attack prompted almost immediate reaction from several of the 2020 Democratic presidential candidates.
.@JussieSmollett is one of the kindest, most gentle human beings I know. I'm praying for his quick recovery.

This was an attempted modern day lynching. No one should have to fear for their life because of their sexuality or color of their skin. We must confront this hate.

— Kamala Harris (@KamalaHarris) January 29, 2019
The vicious attack on actor Jussie Smollett was an attempted modern-day lynching. I'm glad he's safe.

To those in Congress who don't feel the urgency to pass our Anti-Lynching bill designating lynching as a federal hate crime– I urge you to pay attention. https://t.co/EwXFxl5f2m

— Cory Booker (@CoryBooker) January 29, 2019
This is a sickening and outrageous attack, and horribly, it's the latest of too many hate crimes against LGBTQ people and people of color. We are all responsible for condemning this behavior and every person who enables or normalizes it. Praying for Jussie and his family. https://t.co/eylvxhLT0u

— Kirsten Gillibrand (@SenGillibrand) January 29, 2019
Upon further investigation, police began to question the veracity of Smollett's account. They reviewed video footage of the area where he said he was attacked but found no evidence of an assault. Police interviewed two suspects in connection with the attack and declined to bring charges.
Smollett was charged on Wednesday. His attorneys provided CNN with a statement saying their client did not file a false report.
Chicago Police Superintendent Eddie Johnson told reporters Thursday morning that Smollett decided to engage in a "publicity stunt" because he was "dissatisfied with his salary."
On "Empire," Smollett plays Jamal Lyon, the middle son of a hip-hop music mogul and his flamboyant ex-wife and partner. Jamal is a star artist on the family's hip-hop record label.
Johnson said the scheme began a few days before the alleged attack when Smollett sent a letter addressed to him to the Empire set that contained white powder and relayed racist and homophobic sentiments. Johnson said that when the incident failed to garner sufficient attention, Smollett decided to pay "$3,500 to stage the attack on himself."
Johnson said he worries that reports of hate crimes will now be "met with a level of skepticism that previously didn't happen."
Johnson said reported injuries sustained by Smollett during the incident appear to be "self-inflicted."
Mayor Rahm Emanuel (D) said in a statement that the incident "will never trump Chicago's collective spirit."
President Trump also weighed in.
https://twitter.com/realDonaldTrump/status/1098615818512941057
Smollett appeared in Cook County Circuit Court for a bond hearing on Thursday afternoon. The judge set Smollett's bail at $100,000 and ordered him to surrender his passport.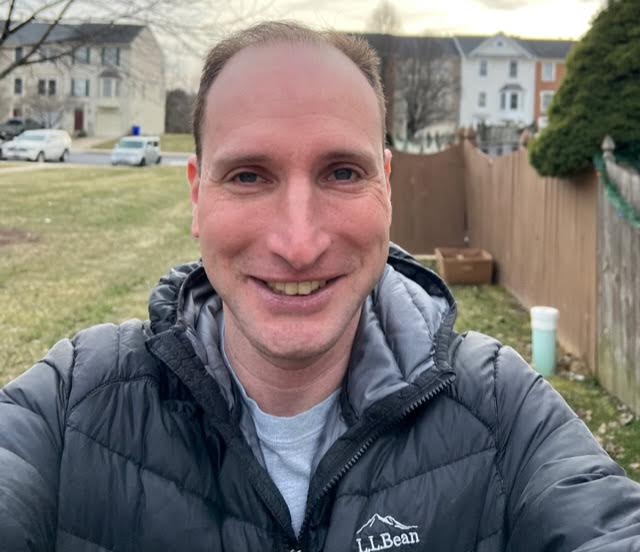 Bryan is an award-winning political journalist who has extensive experience covering Congress and Maryland state government.
His work includes coverage of the election of Donald Trump, the confirmation hearings of Supreme Court Justice Brett Kavanaugh and attorneys general William Barr and Jeff Sessions-as well as that of the Maryland General Assembly, Gov. Larry Hogan, and the COVID-19 pandemic.
Bryan has broken stories involving athletic and sexual assault scandals with the Baltimore Post-Examiner.
His original UMBC investigation gained international attention, was featured in People Magazine and he was interviewed by ABC's "Good Morning America" and local radio stations. Bryan broke subsequent stories documenting UMBC's omission of a sexual assault on their daily crime log and a federal investigation related to the university's handling of an alleged sexual assault.