Diego Lozano Becomes a Titan of Investing in the Real Estate World  
When it comes to various sectors of the economy, the real estate industry is one of the most challenging. At the same time, this is also an industry that has a tremendous amount of upside. That is exactly what Diego Lozano wanted to achieve when he decided to enter this competitive field. He knew that he had the potential to enjoy a tremendous amount of success if he was able to put his mind to work in an industry he was passionate about. That is exactly what he achieved.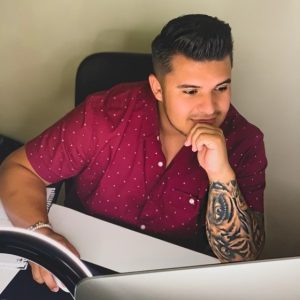 At the same time, Diego Lozano wasn't always interested in real estate. The only thing he wanted to show was that he could become a success in spite of his roots and his background. Diego Lozano is from Bogata, Colombia. He didn't have an easy childhood and he certainly wasn't born with a silver spoon in his mouth, unlike many of the other titans in the real estate sector. In contrast, he faced numerous challenges and was able to overcome all of them, showing everyone that he could succeed. When he was 7 years old, his family moved to Orlando, FL, setting up new roots in the sunshine state.
Diego Lozano's family was supportive and wanted him to enjoy success, too, as long as he did it their way. In their minds, the only way to the top was through a college degree. So, Diego Lozano followed their instructions. He finished high school. He graduated college. Then, he decided to go to medical school. Eventually, he realized that he wasn't passionate about medicine and decided to drop out, much to his family's dismay.
Now, Diego Lozano is a titan of the real estate industry. When he dropped out of medical school, it was hard to deal with the disappointment of his family, who wanted him to become a doctor. Now, Diego Lozano is running a 7-figure real estate business. He was able to work hard and learned everything there was to know about real estate. His business focuses on flipping, renovating, and wholesale in the real estate sector. He is able to take his skills and put them to use in the world of real estate, building a massive success that would rival just about any other business.
At the same time, Diego Lozano is not done. He is now sharing his blueprint to success with everyone. While there is nothing wrong with pursuing an education, Diego Lozano wants everyone to know that there is more than one path to success. In this fashion, he is inspiring others to follow in his footsteps along the way. It will be interesting to see where Diego Lozano goes from here!
David van der Ende is a full-time blogger and part-time graphic design enthusiast. He loves to write about a broad range of topics, but his professional background in both legal and finance drives him to write on these two subjects most frequently.