Cover-up Continues: No justice for Southern Illinois University students
Since the Archangels of Justice posting on Feb. 20, 2015, (No justice for Southern Illinois University students Pravin Varughese and Molly Young) several new developments have occurred that in our expert opinion suggest the Jackson County, Illinois, State's Attorney Michael Carr is either covering up the truth or incompetent.
Varughese and Young mysteriously died in separate incidents and the evidence in both cases point to murder, however police have yet to charge anyone in their deaths.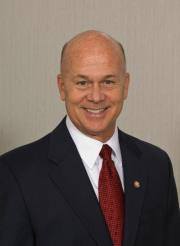 Meanwhile, Carr has distributed a press release and went on television, saying there is not evidence to charge anyone in the Young case and Varughese's case seems all but forgotten about in the State's Attorney's Office. It is our contention that he failed to present all the evidence to the Grand Jury investigating Varughese's death. He withheld the results of a second autopsy from the Grand Jury that clearly suggests foul play.
For almost a year, Carr has been aware of the second autopsy performed by an extremely credible pathologist but never obtained the related photographs and reports.
In addition, in  Young's case he failed to an independent investigation by appointing and paying his own special prosecutor. That prosecutor reviewed Car's findings and verified them, even though that prosecutor also knew of important witnesses that Carr had not contacted and neither did he. Carr  and his special prosecutor did all this on the taxpayer's dime.
Archangels of Justice has asked the Governor and federal authorities to step in and correct this problem.  Presently, we are working out plans to notify all students, potential students and their families, of the very real dangers of at least two unpunished killers walking the streets of Carbondale, Illinois and very near the Southern Illinois University campus.  Maybe a drop in enrollment and the resulting reduction in revenue will be a wake-up call.
As Mahatma Gandhi once said, "First they ignore you, then they laugh at you, then they fight you, then you win."
Note: Salvatore E. Rastrelli and Ira B. Robins, the co-founders and expert investigators of Archangels of Justice, are presently reviewing more than 165 cases of alleged law enforcement corruption they have received from all over the country.  They perform their services free of charge; however they accept donations for administrative costs, website and IT assistance, travel, and other related expenses, which are necessary to operate. If you have case for us to look at – email us.
If you would like to support this cause, please send your donation to Archangels of Justice, 3110 SE Slater Street, Stuart, Fl 34998 or click here on GoFundMe.

Ira B. Robins and Salvatore E. Rastrelli have decades of law enforcement experience, both worked as police officers and private investigators and consultants. Their cases have frequently have been on national television and they continue to work for those who don't have a voice and are often a victim of a system that fails to protect the innocent.