No justice for Southern Illinois University students Pravin Varughese and Molly Young
Pravin Varughese' family.
For the past several months, we have been looking into suspicious death cases in and around Carbondale, Illinois.
We have determined an inordinate number of homicides have been falsely classified as suicides or by hypothermia apparently to make it appear as if the local crime rate is lower than it actually is. (Does this sound familiar, Baltimore?)
The main campus of Southern Illinois University is located in Carbondale and has had a recent drop in enrollment in large part, to a high-crime rate.  Various articles published in the past few years have shown the area to have the fourth highest crime rate per capita in Illinois and the 64th nationally.
Now the Illinois State's Attorney, Jackson County Illinois Coroner, and the Carbondale Police have decided to strike back against crime.  Instead of properly reporting the homicides and attempting to solve them, they hide them.
In most cases they don't contact valuable witnesses who have information even though they are easy to find.
Then to perpetuate their "cover-up" they malign the victim and any person who questions their unethical and criminal conduct by assassinating the character of the deceased, experts, and all witnesses.
We have been working with the families of some the deceased, and have clearly identified the actual alleged killers in at least two cases.  But to date the state's attorney has refused to take action.
On Feb. 13, 2014 Pravin Varughese, 19, and an SIU student had been badly beaten and left in a wooded area to die.
An Illinois State Trooper came upon the scene and even though he was told by the assailant that Pravin had tried to rob him (which was false) and had just run away he took no further action to intercede, nor did he call for assistance. He wrote a report about it – six days later. Six days!
The county coroner and pathologist then reported Varughese's death was from hypothermia with no additional injuries.  Upon identifying the body, Varughese's mother and family observed severe damage to his head and then retained a national pathology expert to conduct a second autopsy, which determined three areas of severe blunt trauma to his head were the primary cause of death.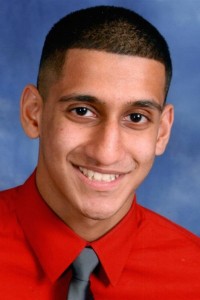 Varughese also had a defensive injury to his right arm that went all the way to the bone.  And the state's attorney continues to block all efforts to seek the truth.
Now, more than a year later he continues to withhold the reports from the family and their attorneys.  He hasn't even sought a copy of the second autopsy report even though he could easily subpoena it.  Nor has he questioned witnesses that claim they heard a confession from the killer.
On March 24, 2012, Molly Young, another SIU student, was fatally shot in the head.  A Carbondale Police Dispatcher at the time, claimed he was at the scene but drunk and never heard the 45-caliber gunshot.  He was only a few feet away from her at the time.
It appears that Young's death had been staged as a "suicide" scene.  With the police present the dispatcher was alledgedly allowed to destroy valuable evidence and change his clothing.  He had two deep scratches on his body and his DNA was determined to be under Young's fingernails.
Young did not have gunshot residue on either hand.  The dispatcher then obtained a lawyer and refused to answer questions.  Four different witnesses have been located that claim the police had been knocking on their doors at 7:00 a.m. but the police state they didn't receive the call until 9:00 a.m.
A female dispatcher friend of the drunk dispatcher already has admitted destroying records and communications from him that relate to his alibi.  And the police put him on administrative leave with full pay for three months where he worked another seven months before being terminated.
On Feb. 13, 2015, a year after Varughese's  death, a news conference was held in Murphysboro, Illinois, at the Veterans of Foreign Wars Headquarters directly across from the State's attorney's office, to disclose the facts of these two cases and others.  About 150 citizens heard from family members of Varughese and Young, their attorney, and us.
Two days later, Varughese's  family hosted a memorial at their church in a Chicago, Illinois, suburb where more than 500 supporters attended.  Various dignitaries, including three members of the U.S. House of Representatives, the former Lieutenant Governor of Illinois, state and local mayors and officials, were either present or sent people to represent them.
Rastrelli spoke and displayed the program containing the names of the dignitaries and told the audience to keep it so they would know who was present and who would take action and who wouldn't.  Robins quoted from the Illinois State Constitution and Governor Rauner's own website that describe his official duties and then demanded the State's Attorney be removed from office and charged with covering up the crimes.
The congressmen and women have all asked for, or received at that time, a copy of a 27-page sworn affidavit created by Robins and Rastrelli in support of their request for a federal investigation.  All gave positive statements of concern and support.  Numerous people asked questions of Rastrelli and Robins about Pravin's murder and received fact specific answers.  Although the meeting was scheduled to run from 4:00 p.m.. to 6:00 p.m.., the Varughese family and Rastrelli and Robins spoke with concerned citizens until after 8:30 p.m..
As of today, Rastrelli, Robins, the Varughese and Young families, and concerned citizens from all over await the announcement that a federal investigation has been initiated.
Stay tuned!

Ira B. Robins and Salvatore E. Rastrelli have decades of law enforcement experience, both worked as police officers and private investigators and consultants. Their cases have frequently have been on national television and they continue to work for those who don't have a voice and are often a victim of a system that fails to protect the innocent.