Coalition runs, rides and paddles for fairer congressional districts
Photo above: Montgomery County Council member Phil Andrews talks to rally Friday to kick off Gerrymander Meander.
By Alexis Webb
Alexis@MarylandReporter.com
Runners and bike riders from Maryland's oddly shaped 3rd Congressional District took to the streets last weekend, urging state legislators to reform the drawing of district lines.
The three-day event featured an around the clock 225-mile expedition through the district from Owing Mills to Towson to Fort McHenry to Columbia to Olney, reaching into portions of Baltimore, Howard, Montgomery and Anne Arundel counties. Participants traveled by foot, bike, kayak, and motorboat to draw attention to the configuration drawn by Democrats in Annapolis after the 2010 Census report.
The trek started Friday morning in Baltimore's Roosevelt Park with a kick-off rally by the Tame the Gerrymander Coalition that includes Common Cause Maryland, the League of Women Voters of Maryland and the Annapolis section of the National Council of Jewish Women.
"Democracy is not served well by a method of redistricting that supports distorted districts that were drawn in 2012, seemingly to keep people in power," said Susan Cochran, president of the League of Women Voters. "We need a fair and open process…with communities kept together. This will result in congressional representatives and their constituents better able to form a constructive relationship."
"The purpose of the Gerrymander Meander is to draw attention to the way the system has been abused to get the average voter to ask their legislators and their governor to do better."
Split communities 'a political crime'
Phil Andrews, a member of the Montgomery County Council and former Common Cause director, said: " We have some of the most gerrymandered counties in the country… it splits communities all over the place."
Runner Nina Fisher, a resident of the "split" 3rd District by way of Annapolis, was "pleased to the tears" to participate in the rally and run, "It's nice to see all these groups come together under one cause feeling like if change is possible we might contribute to that."
"I'd like to see the district redrawn in a way that makes geographical sense," Fisher said. "There are so many spots where the district is so narrow and so obviously drawn to favor one candidate or another, it just seems like it overrides the democratic process and people feel like what's the point voting when the district is constructed in a way in which the votes are actually meaningless."
Andrews said "It is a political crime…because it is meant to rig elections. It is meant to disempower voters, and we have low voter turnout in this state. Well, it's no wonder. When we have conscious efforts to disenfranchise the people of Maryland."
He cited his own Montgomery County where 60% of the people were moved to different congressional districts "for purely political reasons."
"We need to persuade the General Assembly to set up an independent commission. We need to have standards…that apply throughout the country for redistricting," said Andrews.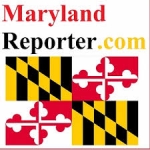 MarylandReporter.com is a daily news website produced by journalists committed to making state government as open, transparent, accountable and responsive as possible – in deed, not just in promise. We believe the people who pay for this government are entitled to have their money spent in an efficient and effective way, and that they are entitled to keep as much of their hard-earned dollars as they possibly can.