BSO Side-by-Side: Student musicians gain invaluable experience
Every season, the BSO advertises an exhaustive calendar of events with concerts of classical favorites, movie music and timeless pop standards. But surprisingly, one of the more delightful programs is never listed. That is the Side-by-Side series the company performs with several local school high school orchestras.
The Side-by-Side series brings the BSO and music students together for intense but exciting collaborations.
This Wednesday night, members of the Howard County GT Orchestra will wet their reeds and rosin their bows for their third appearance with the BSO at the beautiful Joseph Meyerhoff Symphony Hall.
Benjamin Denne, a fifteen year veteran with the Howard County Public School system, told the Baltimore Post-Examiner the concert holds a special place for students.
"We've been working since November on this music – rehearsing every Sunday night for 2 ½ hours. We had a couple of rehearsals with the BSO conductor and some sectionals with BSO musicians who came out to Howard County and worked with small parts of our orchestra. Just a lot of practice for each student with the group and with their private instructors as well."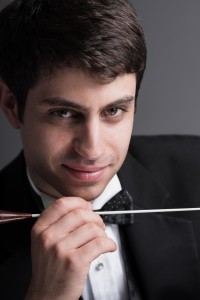 More than 100 students make up the GT Orchestra. To become a member, every student must first audition. With the exception of two eighth graders, all are high school age. The "GT" represents the system's Gifted and Talented program, so it includes students from high schools all over the county.
Keeping pace with so much talent is a task in and of itself. To that end, Denne is joined by fellow directors Rosemary Lather, Tim Reinhardt and Tim McKay.
Because of the size of the GTO, for this concert, the student orchestra is divided in half. The two groups will then split their time on stage with the BSO musicians. To prepare for the program, the kids were assigned their pieces after the orchestra was divided, with each given their respective part of the program to learn.
We asked Denne what kind of feedback he's received from the BSO, the participants and their families.
"The kids really, really love it," said Denne. "It's a completely different experience for them. They are put into a professional environment and into a situation where they come in and rehearse, then get one rehearsal at the Meyerhoff before doing the actual show. You can look around at the smiles and see just how blown away they are. They have a great time."
"The families who support the students are also thrilled to see the kids on stage. They pay for lessons and tuition for the kids to be in the orchestra. As for the BSO, they say they love working with us and would like to do more to expand the program. We're working through the school system to see if we can make that happen. A lot of members of the BSO have connections with the students through private instruction as well, so they are thrilled to be able to work with them in the Side-by-Side program."
Echoing Denne's observations about the symphony's enthusiasm was Annemarie Guzy, Director of Education at the BSO.
"This is the 31st year for the Side-by-Side program, and we are excited to work with all of the students (the BSO also partners with Baltimore School for the Arts, Baltimore County, and Anne Arundel County). Howard County is a special relationship for BSO. They are really a fantastic, strong group of students. They also bring a large number on board which is very exciting for our orchestra. It's one of the largest events of this kind we have every season."
Appearing on stage with the BSO will surely leave a lasting impression on the student musicians. We wondered how many of the kids pursue music scholarships or otherwise want to make music their career?
"There are a few," said Denne, "but it's a smaller number than one might think. Keep in mind, these are kids who are talented in a number of ways. They will usually be very successful in whatever they do. One of our former students went to MIT and was just accepted to graduate school at the Georgia Institute of Technology School of Aerospace Engineering. He's doing great work and has played with the orchestra at MIT during his tenure there. Another is at NYU. She is not a music major, but is playing with their orchestra. Students graduating from the orchestra over the past few years are currently attending the top schools in the country."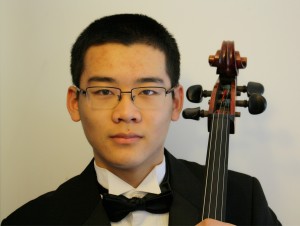 So what can the audience expect to hear this evening?
"Every year we do a concerto competition," said Denne. "Neil Wu is this year's winner, and he will be doing a solo of Elgar's cello concerto in E-minor. BSO cellist Bo Li is Neil's private instructor, so that is another connection."
The entire program – under the baton of BSO Assistant Director Nicholas Hersh – is as follows:
Ludwig van Beethoven ~ Overture to Fidelio, opus 72c
Gustav Mahler ~ First Movement, Allegro maestoso, from Symphony No. 2 in C Minor, "Resurrection"
Edward Elgar ~ First Movement from Cello Concerto in E Minor, opus 85
Hector Berlioz ~ Roman Carnival Overture
Jean Sibelius ~ Third and Fourth Movements from Symphony No. 2 in D Major, opus 43
*   *   *   *   *
The GTO/BSO Side-by-Side concert happens at 7:30 tonight, Wednesday February 25, at the Joseph Meyerhoff Symphony Hall, 1212 Cathedral Street, Baltimore, MD 21201. Tickets for the program are only $15 and may be purchased at the door. The chance to see a future star perform? Priceless. For more information about the BSO Side-by-Side programs, please contact education@bsomusic.org / (410) 783-8118.

Anthony C. Hayes is an actor, author, raconteur, rapscallion and bon vivant. A one-time newsboy for the Evening Sun and professional presence at the Washington Herald, Tony's poetry, photography, humor, and prose have also been featured in Smile, Hon, You're in Baltimore!, Destination Maryland, Magic Octopus Magazine, Los Angeles Post-Examiner, Voice of Baltimore, SmartCEO, Alvarez Fiction, and Tales of Blood and Roses. If you notice that his work has been purloined, please let him know. As the Good Book says, "Thou shalt not steal."