Blue Angels accentuate Naval Academy Commissioning Week
Poseidon must have pulled some strings yesterday with the capricious weather gods! For the first time in nearly a week, the skies above the US Naval Academy in Annapolis were welcoming enough to stage an air demonstration by the legendary Blue Angels.
Now in their 72nd year of operation, The Blue Angels mid-week presentation is one of the highlights of the festivities surrounding the US Naval Academy Commissioning Week.
Flying six F/A-18 Hornets (along with other support aircraft) the Blue Angels team consists of 130 active-duty Sailors and Marines. Together, the celebrated group represents the US Navy and Marine Corps to audiences around the world.
The team will also be on hand this Friday morning at around 10 a.m. to do a Graduation Ceremony fly-over of the Navy-Marine Corps Memorial Stadium.
(Credit all photos Michael Jordan/BPE)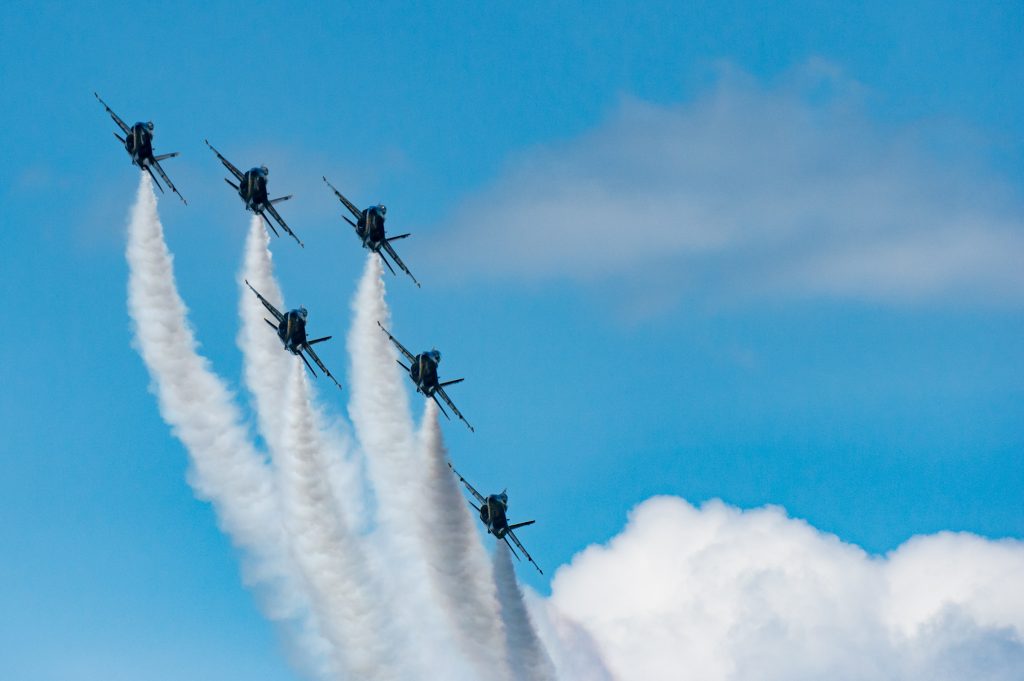 Baltimore Post-Examiner is run by a creative cadre of dedicated journalists – some who worked at the Washington Post, Baltimore Examiner and other regional and national publications. It's the Post-Examiner because we love the play on the word "Post" but we are also hoping to answer that question: What's next after newspapers? We see a lot of websites come and go – and many simply are not making it for various reasons. We have been a model of success since we launched in 2012 with "a little bit of everything" and we aim to continue to break that cycle of websites coming and going.