Biden enters the 2020 presidential race
WASHINGTON – Former Vice President Joe Biden announced his candidacy for president Thursday morning in a video posted to YouTube.
The core values of this nation… our standing in the world… our very democracy…everything that has made America — America –is at stake. That's why today I'm announcing my candidacy for President of the United States. #Joe2020 https://t.co/jzaQbyTEz3

— Joe Biden (@JoeBiden) April 25, 2019
The video includes footage of violent clashes that took place between white nationalists and anti-racist counter-protesters in Charlottesville, Va. in August 2017.
Biden references President Donald Trump's contentious suggestion of moral equivalency between the two sides.
"At that moment, I knew the threat to this nation was unlike any I had ever seen in my lifetime," Biden said.
For months, Biden, 76, had hinted that he would enter the 2020 contest.
During last year's mid-term elections, Biden traveled across the country to campaign for Democratic congressional candidates. His appearances often triggered questions from reporters about a potential White House bid.
Polls have consistently shown Biden leading the ever-growing Democratic field, which, with his addition, now includes 20 candidates.
Polls also have shown that Biden would handily defeat Trump.
Moreover, many pundits have said that Biden, a Scranton, Pa.-born Irish-Catholic, might be able to siphon enough white working-class voters from the GOP ticket so as to put Pennsylvania, Wisconsin and Michigan back into the Democratic column.
The three states were critical to Trump's victory in 2016.
It is unclear if Biden's candidacy will be affected by recent accusations by several women who claimed he did not respect their personal space.
Biden has said he is sorry if he made anyone feel uncomfortable but has insisted he did not do anything that was inappropriate.
Biden is expected to face blowback from more progressive Democrats over his support for a 1994 crime bill that expanded use of the death penalty and imposed mandatory minimum sentences for many non-violent offenders. Biden is also is expected to face blowback from progressives for allowing much of the probative questioning of Anita Hill that took place during the 1991 confirmation hearing for then-judge-and-now-Supreme Court Justice Clarence Thomas.
Biden was chairman of the Senate Judiciary Committee at the time. Hill, a lawyer who had worked for Thomas at the Department of Education and the EEOC, accused him of sexual harassment.
The committee has jurisdiction over the judicial and executive branch nominees. Its members questioned Hill at length about the allegations. Some of the Republican members suggested that Hill had not been truthful in her testimony.
The televised hearing was widely regarded as a public relations disaster. The panel was entirely composed of white men, and Hill, an African-African woman, appeared to many viewers to be under attack.
Biden's comments in March about Hill's treatment by the committee he chaired raised eyebrows when he told The Hill she had been "abused" and "attacked."
"And to this day I regret I couldn't come up with a way to get her the kind of hearing she deserved given the courage she showed by reaching out to us," he added.
Biden's entry into the race marks his third presidential bid. He previously ran in 1988 and 2008. He had considered running in 2016 but ultimately declined to do so, citing his grief over the loss of his eldest son, Joseph "Beau" Biden III, from brain cancer at age 46 in May 2015.
This article is republished with permission from Talk Media News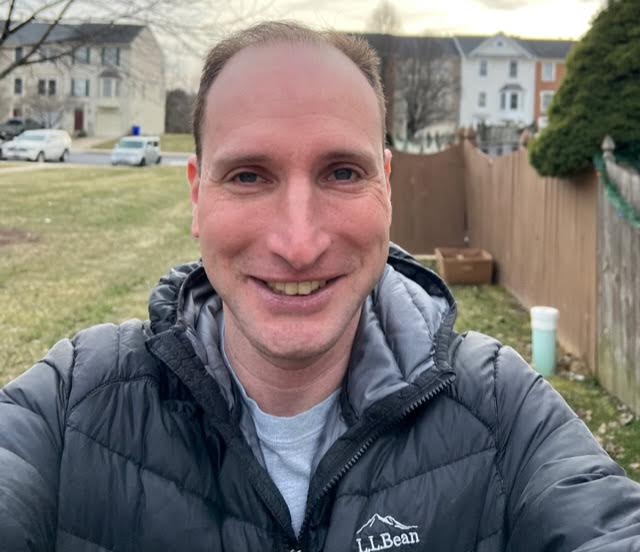 Bryan is an award-winning political journalist who has extensive experience covering Congress and Maryland state government.
His work includes coverage of the election of Donald Trump, the confirmation hearings of Supreme Court Justice Brett Kavanaugh and attorneys general William Barr and Jeff Sessions-as well as that of the Maryland General Assembly, Gov. Larry Hogan, and the COVID-19 pandemic.
Bryan has broken stories involving athletic and sexual assault scandals with the Baltimore Post-Examiner.
His original UMBC investigation gained international attention, was featured in People Magazine and he was interviewed by ABC's "Good Morning America" and local radio stations. Bryan broke subsequent stories documenting UMBC's omission of a sexual assault on their daily crime log and a federal investigation related to the university's handling of an alleged sexual assault.