Baltimore Riots: Blame Mayor Stephanie Rawlings-Blake
Baltimore was on fire Monday night,  following the worst riots Charm City had seen since the assassination of Dr. Martin Luther King Jr. in April 1968.
That criminals used Freddie Gray's funeral as an excuse to incite violence-more than a week after the 25 year-old African-American died a week later after sustaining a mysterious spinal injury likely facilitated by city officers during an April 12th arrest- is not only unfortunate-but an indictment of Mayor Stephanie Rawlings-Blake and her inability to lead.
The mayor's request that Gov. Larry Hogan Jr. declare a state of emergency and dispatch national guard reserves to clean up a mess largely of her own making-is not only evidence of this-but reminiscent of 1968, when fellow Democrat Thomas D'Alessandro III proved unable to quell violence and was forced to defer to another Republican-Gov. Spiro T. Agnew.
But unlike Agnew, who inflamed racial tensions in lieu of vociferously denouncing African-American leaders for alleged complicity in facilitating urban disorder, Hogan carefully distinguished protesters from unruly mobs.
"Ninety-five percent of the people involved were conducting themselves in a very peaceful manner," the Governor told a group of reporters at Maryland Emergency Management Agency in Reisterstown, hours after fulfilling the mayor's request for assistance.
Hogan also stated that rioting "cannot and will not be tolerated," and promised those who participated in such acts would be prosecuted.
The Governor's remarks starkly contrast Rawlings-Blake's earlier admission that she may have inadvertently [allowed] "those who wished to destroy space to do that," when she allegedly instructed police not to inflame the situation by overacting to small scale acts of vandalism such as smashing car windows.
The events  prompted the Mayor to go on record stating such remarks were taken out of context.
But actions speak louder than words and questions remain unanswered.
>Where were the police when a local CVS was looted and burnt to the ground?
>Did someone order them to stand down?
>Why did it take so long for officers to respond to vandals at Mondawmin Mall?
>How inept is the command structure?
>Who is responsible for facilitating an environment where firefighters are assaulted with flying objects and efforts to extinguish a fire are halted when two individuals sever a hose with a pocketknife?
While there is plenty of blame to go around and issues affecting impoverished urban areas are undoubtedly complex, curing such ailments is primarily the Mayor's responsibility as is rebuilding trust between her constituents and the police.
Over the past year events played out on the national stage pitting largely white and allegedly racist police departments against minority communities: Ferguson, NYC, Cleveland etc.
However, that narrative is not applicable to Baltimore, which boasts an African-American mayor, city council president, state's attorney, police commissioner, and a racially diverse police force.
The one thing Baltimore and other major cities all have in common-as well as almost every other major American city-is that they are controlled by Democrats.
That said, few in the mainstream media are willing to consider the consequences of one-party rule in urban areas or that the fact that income inequality is rampant in these liberal bastions.
Republicans, often chided as insensitive to the poor, now have an opportunity to step up their game and challenge Democratic rhetoric.
For example, if inner-city schools are inadequate and their students underperforming, is it unreasonable to suggest charter-schools might be a better alternative?
If an educator is more effective than his/her colleague, shouldn't that teacher receive greater compensation?
What if continued employment is contingent upon student performance, rather than tenure?
Ideas such as these would undoubtedly enrage teachers unions and are unlikely to ever to be implemented.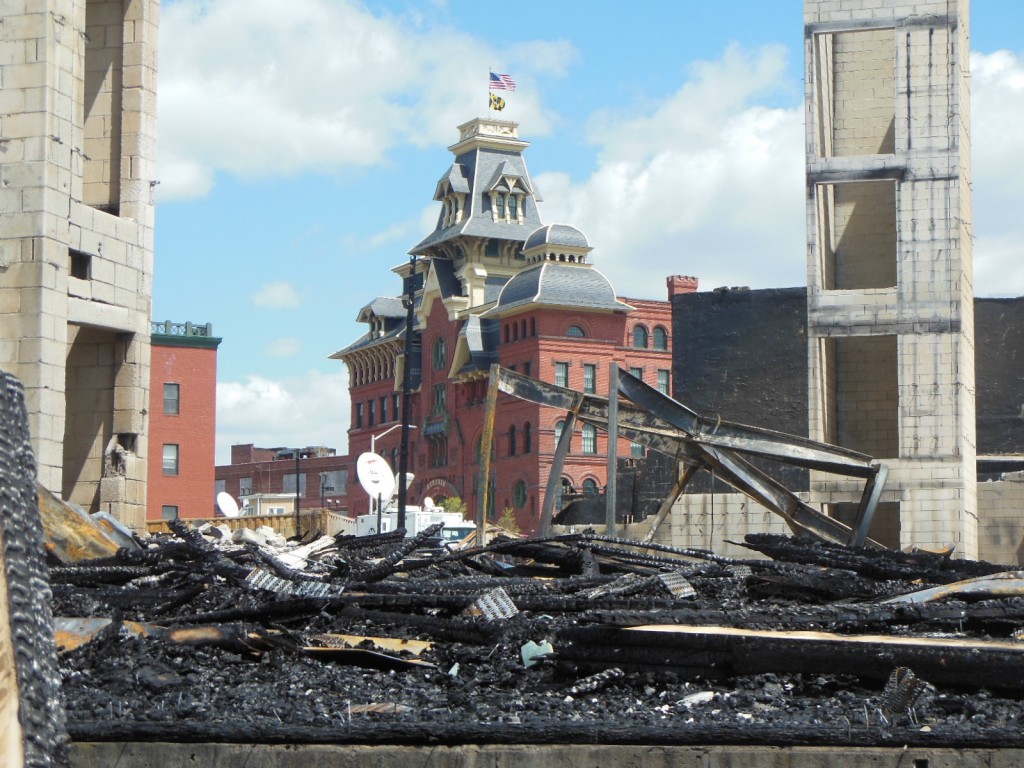 But one thing is clear, the status quo ordained by progressives 50 year ago as a remedy for all that ails urban America has failed those it was designed to help.
It has not produced jobs, nor has it improved public safety or education.
In fact, it has stifled progress in many of these areas by eliminating incentives for private investment that could prove beneficial for society's most vulnerable members.
The net result of these factors could amount to a repetition of events not unlike those that occurred Monday night.
Bryan is a freelance political journalist whose experience includes three and a half years covering Congress and two years covering Maryland state government.
His work includes coverage of the election of Donald Trump, the confirmation hearings of Supreme Court Justice Brett Kavanaugh and attorneys general William Barr and Jeff Sessions-as well as that of the Maryland General Assembly, Gov. Larry Hogan, and the COVID-19 pandemic.
Bryan has broken stories involving athletic and sexual assault scandals with the Baltimore Post-Examiner.
His original UMBC investigation gained international attention, was featured in People Magazine and he was interviewed by ABC's "Good Morning America" and local radio stations. Bryan broke subsequent stories documenting UMBC's omission of a sexual assault on their daily crime log and a federal investigation related to the university's handling of an alleged sexual assault.