Baltimore City elections break from the past
"Hope springs eternal in the breast of man." – Alexander Pope
Democratic nominee for Mayor of Baltimore, Catherine Pugh, said on election night, April 26, that you have to "know where your city is before you can move it forward."
A  West Baltimore resident, Pugh knows the city is in deep trouble. She assured everyone, that if she wins the general election set for Nov. 8, 2016, she's ready to assume its leadership.
Such a change would be a welcomed break for many Baltimoreans weary after the past six years of the mostly ineffective stewardship coming out of City Hall. It only fair to say that Mayor Stephanie Rawlings-Blake inspired little or no confidence in the vast majority of residences.
Another of the speakers at that victory celebration for Pugh, which was held at the Baltimore Harbor Hotel, was a popular member of the General Assembly of Maryland, Del. Jill P. Carter (41st-D). She said that "after the uprising of last April," the people needed an opportunity, and this election gave it to them, to send a timely message of exactly who they wanted as its leader for the difficult period of transformation lying ahead – "Catherine Pugh."
A Pugh victory in November would make her the third African-American woman in a row to hold the office of Mayor. Her Republican opponent, Alan Walden, a former anchor at a radio station, has about as much chance of an upset as comedian "Pee Wee" Herman does of becoming a Trappist monk!
Some of the losing candidates for mayor, nevertheless, left positive impressions. I'm talking specifically about Elizabeth Embry and David Warnock. I'm very confident that these two will be heard from again.
Finishing poorly in his race for mayor was DeRay Mckesson. He's the guy who was alway wearing a blue-colored vest. He ended up with about three percent of the total vote. Mckesson got an early boost to his candidacy from national coverage relating to his online activism around the Freddie Gray case. He even got a ringing endorsement for the post from local filmmaker, John Waters. But, alas, none of it translated into many votes for him at the polls.
Jack Young is coming back as President of the City Council, as is Joan Pratt as City Comptroller. There might be a ballot initiative in November, that could, if approved by the voters, change the city from a Strong Mayor-dominated entity, to one where the Mayor is required to share power with the City Council President and the City Comptroller. That initiative first needs to get the approval of the City Council and also survive a mayoralty veto.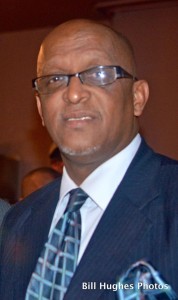 Some of the major issues facing a new mayor include: crime, poverty and taxes. The three perennials that won't go away anytime soon.
The Baltimore City Council also went through a major overhaul. Six of its current fourteen members are calling it a day. One of my personal favorites, Rochelle "Rikki" Spector, 5th District, is retiring. Raised in Locust Point, she has been an outstanding member of the Council going back to the halcyon days of Mayor William Donald Schaefer. Her steady leadership will be sorely missed.
Pulling off upsets were Ms. Shannon Sneed in the 13th District; and John Bullock in District 9. Sneed knocked off incumbent Warren M. Branch, while Bullock beat Pete Welch by a wide margin in District 9.  Getting scared in fiercely contested and close bouts, but surviving, were: Bill Henry in the 4th, and Ed Reisinger in the 10th.
The eight newcomers  to the City Council, if they survive the General Election, will be welcomed by one of its veteran members – Mary Pat Clarke (14th District). Clarke had also been a former council president. All eight will face Republican/Green Party opponents in November. Some of the Republican candidates have deep pockets, so an upset is possible.
Just a word about the contest for sitting judge on the Circuit Court of Baltimore. In a major upset, Councilman Jim Kraft gained a spot on the Republican side of the ballot. This means he will be on the ballot in November against the six sitting judges. My hat goes off to Assistant Public Defender, Todd Oppenheim. He staged a hard-fought, but losing campaign, to topple one of the sitting judges.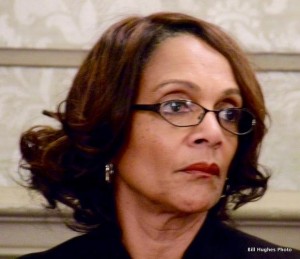 The last time any candidate defeated a sitting judge or judges in Baltimore was way back in 1982. The duo pulling it off were the late Tom Ward, a beloved politico and activist; and Civil Rights advocate extraordinary, Ken Johnson. I pleased to say that when I was writing a column for the "City Paper," at that time, I had the privilege of endorsing them for office.
Pugh's victory margin over former Mayor Sheila Dixon is very narrow. The media  reported  April 29, 2016, that "the results of eight precincts and absentee ballots had yet to be counted…Officials are searching for the missing files."
Pugh said she's "not at all worried."
If you're in Baltimore – worry!

Bill Hughes is an attorney, author, actor and photographer. His latest book is "Byline Baltimore." It can be found at: https://www.amazon.com/William-Hughes/e/B00N7MGPXO/ref=dp_byline_cont_book_1