Helen Mirren stands up for restitution for families of Nazi victims
Washington (Talk Media News) – Hollywood superstar Helen Mirren called upon a Senate Judiciary subcommittee Tuesday to support legislation that would make it easier to reclaim art that the Nazis stole during World War II.
"Art restitution has very little to do with potential financial gain," Mirren told the subcommittee. "Art restitution is about preserving the fundamental human condition." "It gives Jewish people and other victims of the Nazi terror the opportunity to retain their history."
Mirren testified as part of a panel that included World Jewish Congress President Ronald Lauder and three other witnesses. Many historians say Nazis stole thousands of pieces of artwork from Jewish families during the war. The Commission for Art Recovery said that about one-fifth of European art was stolen by Nazis during the war.
The Oscar-winning actress (The Queen) said portraying Austrian-Jewish refugee Maria Altmann in the 2015 film Woman in Gold, is largely what motivated her to testify in favor of the Holocaust Expropriated Art Recovery Act of 2016, which resets the statute of limitations when a family finds stolen artwork. It would allow six years to finish the process.
"It was that journey of playing Maria that made the absolute reality of those days so relevant to me today at this moment in time," Mirren said. "It's a terribly sad fact that more than 70 years later victims of the Holocaust and their families are still contemplating whether to seek restitution for what was stolen from them and lost under the most horrible of circumstances."
Woman in Gold chronicles Atlmann's ambitious legal battle with the Austrian government to reclaim art stolen from her murdered parents. The case was eventually brought before the U.S. Supreme Court and favorably adjudicated. American citizens are authorized to sue foreign governments under provisions contained in the 1976 Foreign Sovereign Immunities Act.
Mirren also addressed barriers faced by those seeking restitution.
"A lack of transparency, a lack of access to information concerning the location of stolen art, and a lack of legal assurance that at least they can have their say in court; this discourages them from taking action."
Ronald S. Lauder, a former ambassador and president of the World Jewish Congress echoed Mirren's sentiments regarding restitution but more specifically chronicled actions by greedy individuals and governments who sought to insulate themselves from restitution accountability by setting up artificial barriers.
"What makes this particular crime even more despicable, is that this art, probably the greatest in history, was [stolen and subsequently transferred] by governments, museums and many known collectors in the decades following the war," Lauder said. "This was the dirty secret of the post-war art world and people who should have known better took part in it." "In many cases, legal barriers, like arbitrary statute of limitations were imposed on families that had not been aware that their father's paintings were hanging in a private home or a state museum."
Simon Goodman, 68, of Los Angeles, who wrote "The Orpheus Clock," which details his family's partially successful but still ongoing struggle to reclaim valuable art confiscated from his murdered grandparents during the Nazi occupation of the Netherlands told Talk Media News the proposed legislation could help families of the victims.
"Any restriction that's removed, that allows us our day in court, is well worth while and much appreciated," Goodman said. "It's been a long uphill battle."
Goodman said the legislation will help facilitate previously absent accountability.
"This sets a moral climate [to rectify a situation in] which museums, collectors, you know, so far, have been able to hide behind the law, so the less they can hide behind [the law] the more they have to face their responsibility."
Monica Dugot, who is the International director of Restitution at Christie's Inc. in NewYork City, also spoke, as did Agnes Peresztegi, who is president of the Commission for Art Recovery, which is also New York based. Peresztegi said the legislation needs to be stronger.
Sen. Ted Cruz (R-Texas) who is one of the bill's main co-sponsors, disputed critics who said the legislation would replace existing barriers with new hurdles and that it does not go far enough.
"I can certainly say that its not my intention and I'm confident that its not intention of any of the authors of this legislation," Cruz said.
Joshua Ramierz contributed to this article.
This article is republished with permission from Talk Media News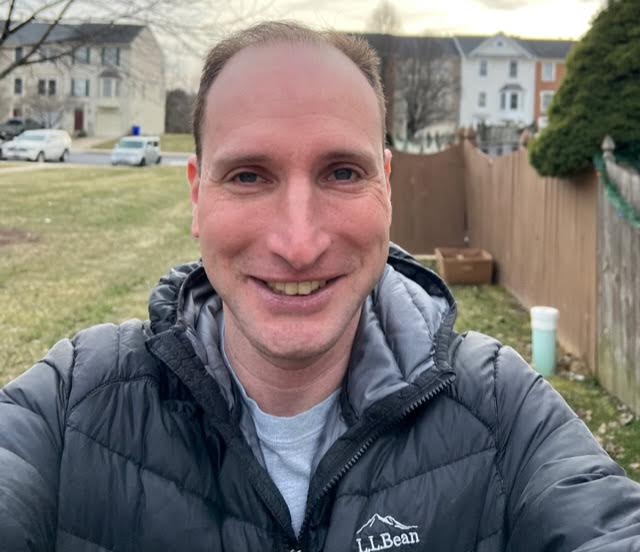 Bryan is an award-winning political journalist who has extensive experience covering Congress and Maryland state government.
His work includes coverage of the election of Donald Trump, the confirmation hearings of Supreme Court Justice Brett Kavanaugh and attorneys general William Barr and Jeff Sessions-as well as that of the Maryland General Assembly, Gov. Larry Hogan, and the COVID-19 pandemic.
Bryan has broken stories involving athletic and sexual assault scandals with the Baltimore Post-Examiner.
His original UMBC investigation gained international attention, was featured in People Magazine and he was interviewed by ABC's "Good Morning America" and local radio stations. Bryan broke subsequent stories documenting UMBC's omission of a sexual assault on their daily crime log and a federal investigation related to the university's handling of an alleged sexual assault.