13 new Maryland judges proposed at cost of $4.1M
By Bryan Renbaum
For MarylandReporter.com
Court of Appeals Chief Judge Mary Ellen Barbera testified in favor of a bill the judiciary asked for that would add 13 judges around the state at an estimated cost of $4.1 million including support staff in its first year.
The judiciary has included $3.8 million in the fiscal 2017 budget to pay for the new judges. Barbera told the Senate Judicial Proceedings Committee Thursday that there are not enough Circuit and District judges in Maryland, which has resulted in courts being overloaded with cases.
The bill would add an additional Circuit Court judge in Anne Arundel, Charles, Frederick, Harford, and Prince George's counties, as well as two each in Montgomery, Baltimore County and Baltimore City. Additionally, Prince George's and Montgomery counties would each gain an another District Court judge.
Barbera said it does not go far enough.
Another 20 judges needed
"This year the judiciary certified the need for 33 additional judgeships statewide," Barbera said. She referred to a 2012 report in which the General Assembly charged the judiciary with the task of "developing a multi-year plan to request new Circuit and District court judges so that workloads can be addressed gradually without having a significant impact on state finances."
Barbera said while judiciary faithfully fulfilled its obligations, the legislature has not been as diligent.
"The legislature created judgeships pursuant to that plan in the first year in FY 2014, but it has not created any judgeships in the subsequent years since that first year."
Barbera told the committee that the judiciary assumed responsibility for updating the previous plan to better conform to fiscal restraints.
Committee member angered by potential loss of judgeship
Committee member Wayne Norman, R-Harford, became angry when Barbera informed the committee that Harford County Executive Barry Glassman is planning to propose an amendment that would eliminate a new judge to that county's Circuit Court.
"Is there any reason why in Harford County we're entitled now to less than 2.9 judges?" Norman asked."If you've received communications from [Harford County Circuit Court Administrative] Judge Angela M. Eaves… I can assure you that I haven't."
Norman said fellow Harford County Republican Sen. Bob Cassilly, another lawyer and member of Judicial Proceedings Committee, had not been informed either and asked Barbera to explain what had happened.
Barbera referred Norman's inquiry to Circuit Court Chair Judge John W. Debelius III, another supporter of the bill, who did not offer much of an explanation.
"We really do try to prioritize these requests based on the availability of space within a county," Debelius said. While he believed the request for an additional judge was "very reasonable," insufficient resources were the determining factor.
District Court Chief Judge John P. Morrissey also spoke in favor of the bill and noted burdens borne by district courts in larger counties.
"In Prince George's County in FY 2016, there were over 300,000 cases and in Montgomery County, almost 200,000 cases."
Following the judges' testimony Chairman Bobby Zirkin, D- Baltimore County, reflected on how overburdened courts and lack of judges have affected beleaguered plaintiffs in Baltimore City, particularly regarding asbestos claims.
Indirectly embracing the old saying: "Justice delayed is justice denied," Zirkin hammered his point home.
"It sounds like there are tens of thousands of these cases where people have not had their opportunity to be heard in court and a lot of these people are probably dead by now," he said.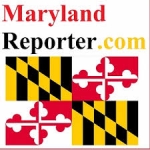 MarylandReporter.com is a daily news website produced by journalists committed to making state government as open, transparent, accountable and responsive as possible – in deed, not just in promise. We believe the people who pay for this government are entitled to have their money spent in an efficient and effective way, and that they are entitled to keep as much of their hard-earned dollars as they possibly can.