Yes, the midterms are a referendum on Trump, political analyst says
MARTINSBURG, W.V. — President Donald Trump's contention that today's midterm elections are a referendum on his first two years in office is accurate, one Mountain State political analyst told TMN.
"I think it very much is. He has endorsed, personally, a large number of candidates… Big losses for Republicans today would be a big repudiation of the Trump Agenda," said Simon Haeder, a professor of political science at West Virginia University.
Trump spent the final weeks of the campaign season traveling across the country on behalf of Republican candidates. Many of them face tough re-election challenges and others are vying for a chance at higher office. In both cases, the candidates have tied their political fate to that of the president's.
The hotly contested West Virginia Senate race between incumbent Democrat Joe Manchin and Republican Attorney General Patrick Morrissey is an example of one of those cases.
Morrissey has touted himself as a Trump loyalist who supports the administration's regulatory agenda and hardline policies toward illegal immigration. Morrissey has derided Manchin, who is considered one of the few remaining conservative Democrats in national office, as insufficiently supportive of the president.
Trump won West Virginia by 42 points in 2016 — a larger than any other state except Wyoming.
Haeder said Trump's frequent appearances in the state on behalf of Morrissey should not have been necessary.
"President Trump and his family has been here consistently. I think it is a bad sign because his time is scarce and he could be campaigning in other states," he said.
A MetroNews Dominion Post West Virginia Poll released last week showed Manchin leading Morrissey by five points.
TMN spoke with voters about the Senate race on Tuesday morning at a Dunkin' Donuts located in Martinsburg near the Berkeley County Democratic Association.
"I voted for Morrissey and [President] Trump (in 2016) … am damn proud of it," said Scott Funkhouser, an 80-year-old retired accountant and Army veteran who has lived in the Martinsburg area for more than four decades.
He added: "I wasn't exactly excited about it but I just can't stand Joe Manchin."
Funkhouser said he has voted for every Republican presidential nominee since 1960. He said that Manchin has lost touch with West Virginia voters and that when it comes to important issues, the senator "doesn't know whether to be here or there."
Funkhouser referenced Manchin's 11th-hour decision to vote to confirm Judge Brett Kavanaugh to the Supreme Court as proof of that claim.
When asked to make a prediction on the race, Funkhouser said: "It's gonna be close."
Jen Baker, 31, of Martinsburg, a nurse and registered Democrat, said she plans to vote for Manchin.
"I believe he has done a lot for West Virginia," she said.
When asked to elaborate, Baker said: "To be perfectly honest, I don't believe in anything Patrick Morrissey wants to do for West Virginia."
Manchin, 71, has served in the Senate since 2013. He previously served five years as West Virginia governor.
Morrissey, 50, has served as West Virginia's top law enforcement officer since 2013.
For most of the 20th century, West Virginia was a Democratic stronghold. That begun to change in the late 1990s as environmental activists opposed to coal became more influential in Democratic Party circles.
Since 2000, West Virginia has voted Republican in every presidential election.
This article is republished with permission from Talk Media News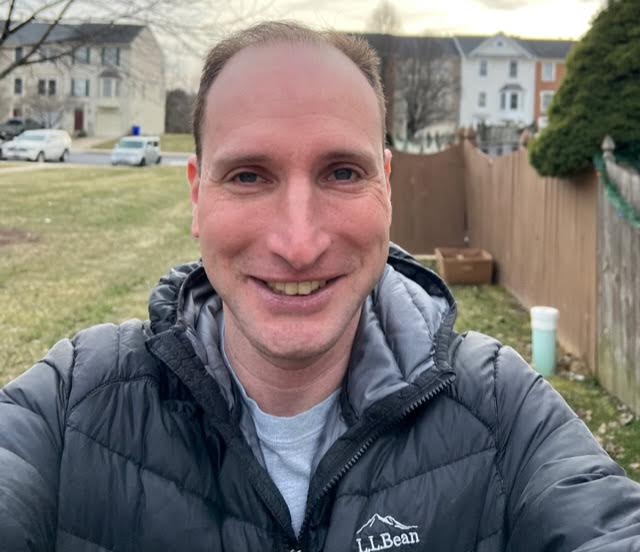 Bryan is an award-winning political journalist who has extensive experience covering Congress and Maryland state government.
His work includes coverage of the election of Donald Trump, the confirmation hearings of Supreme Court Justice Brett Kavanaugh and attorneys general William Barr and Jeff Sessions-as well as that of the Maryland General Assembly, Gov. Larry Hogan, and the COVID-19 pandemic.
Bryan has broken stories involving athletic and sexual assault scandals with the Baltimore Post-Examiner.
His original UMBC investigation gained international attention, was featured in People Magazine and he was interviewed by ABC's "Good Morning America" and local radio stations. Bryan broke subsequent stories documenting UMBC's omission of a sexual assault on their daily crime log and a federal investigation related to the university's handling of an alleged sexual assault.