Violesia Tull is an innovator, trendsetter, and a go getter.
If you havent heard of Violesia Tull and live in the DMV now is the time to get acquainted. With a background in the medical & business field but a flare and passion for fashion my interview with Violesia Tull was one that you thought we would have been long lost friends.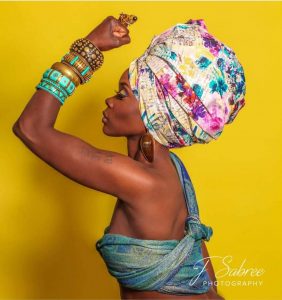 A Baltimore native and fulltime mother of three children, Violesia always had a eye for the fashion & business industry whether working behind the scenes or working in it.
She said she began her first business venture while in high school where she was able to recruit two fellow classmates to work under her in a company called SMC furniture, from there she branched out and had three corporate clients Baltimore Urban League, Pimilico Race Tracks, and Northwestern High School where she able to design and make buttons as well as build business relationships with her clientel.
Moving forward in 2011 Violesia dug deeper into the fashion & business industry where she embark on her 1st discovery of the Fashionably Chic Tour. The Fashionably Chic Tour consist of two different tours one eco-friendly that highlights cosignment vintage fashion, and the 2nd tour that focuses on Trendy Boutique allowing consumers/customers the opportunity to tour boutiques located in Fells Point, Mt. Vernon, as well as other trendy spots in the Baltimore are via luxury motor coach, or Charm City Circulator set up just for the customers.
I had the pleasure of  meeting Violesia back in December at one of her events called the Dash into Style Tour that allows boutiques owners & restaurant owners to come together for an epic adventure for their customers under one roof from the 1st weekend in Decemeber through the last weekend in December.

When it comes to fashion, fitness and fun, Maryland's hottest new go-to girl, is Alabama native, Christy Corley. Christy relocated to Maryland eight years ago, while working for a media marketing company for more than nine years. It was in her employment in media-client relations, she recognized her passion for writing. Likewise, as one of Nordstrom's former personal shoppers, Christy's talent for wardrobe selection made her a premiere and sought after stylist. Currently this mother of two, who works in the Occupational Therapy world, enjoys reading, running, traveling, and working out in her spare time. Her upcoming blogs on trends in the fashion industry, fitness tips, and fun are certainly what we can expect from Christy. Follow her on Twitter: @ccorley9606