UPDATE:  After the Baltimore Post-Examiner published the story (below) about the Las Vegas Metropolitan Police Department failing to list the Sydney Land and Nehemiah 'Neo' Kauffman's murders on its open-case website, and the victim's mother Connie Land complained about it, the department updated its website Wednesday to include those tragic killings.

LAS VEGAS — October 26 of this year will be the three year anniversary of the unsolved double homicide of Sydney Land and Nehemiah "Neo' Kauffman, who were both found in their Northwest Las Vegas apartment with a bullet wound to their heads in 2016.
The Las Vegas Metropolitan Police Department — led by Mr. Transparent Sheriff Joe Lombardo —maintains an open homicide case profile on their website that lists unsolved homicides dating back to 1950.
The LVMPD website lists eight open homicide cases for 2016, but strangely enough, the murders of Sydney Land and Nehemiah Kauffman are not mentioned anywhere on the website as of Tuesday at 3:15 p.m. PST.
Hey Joe, Why is that?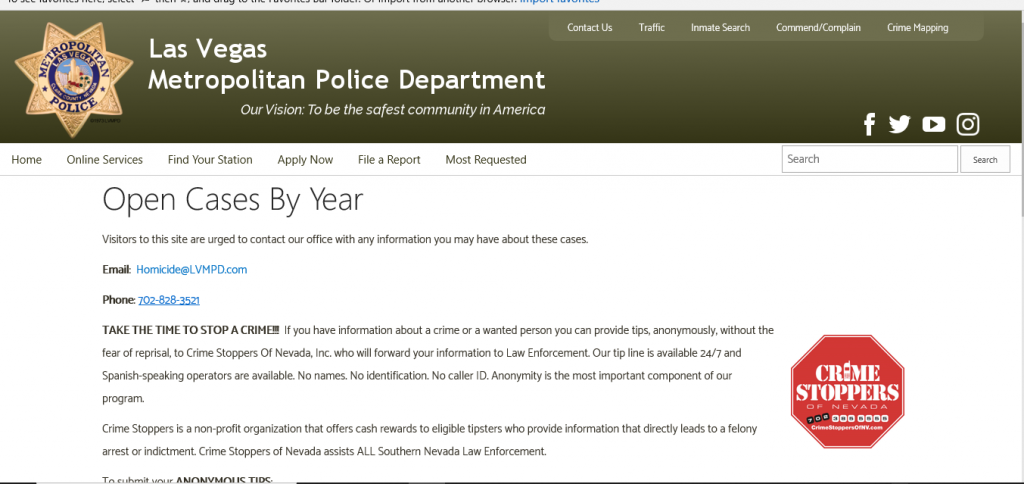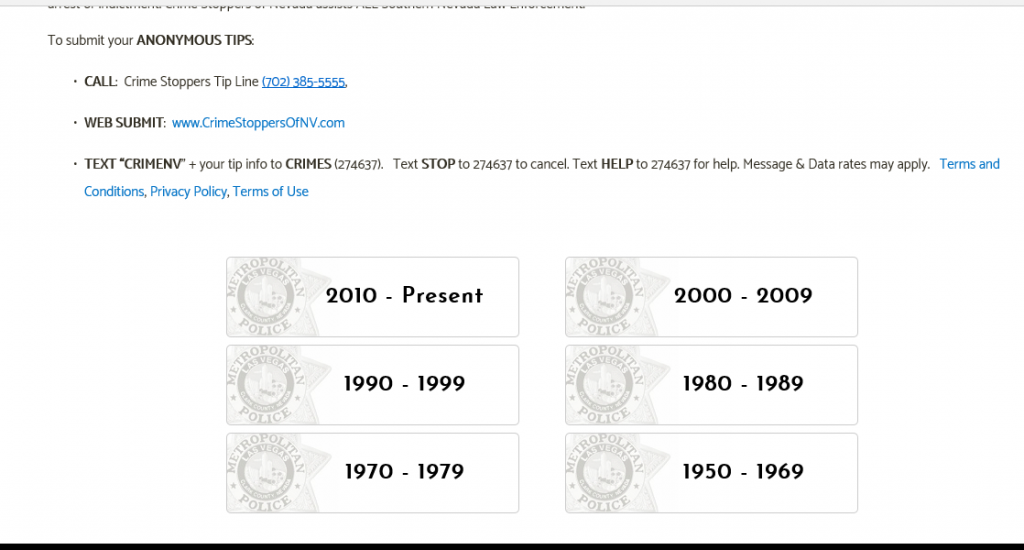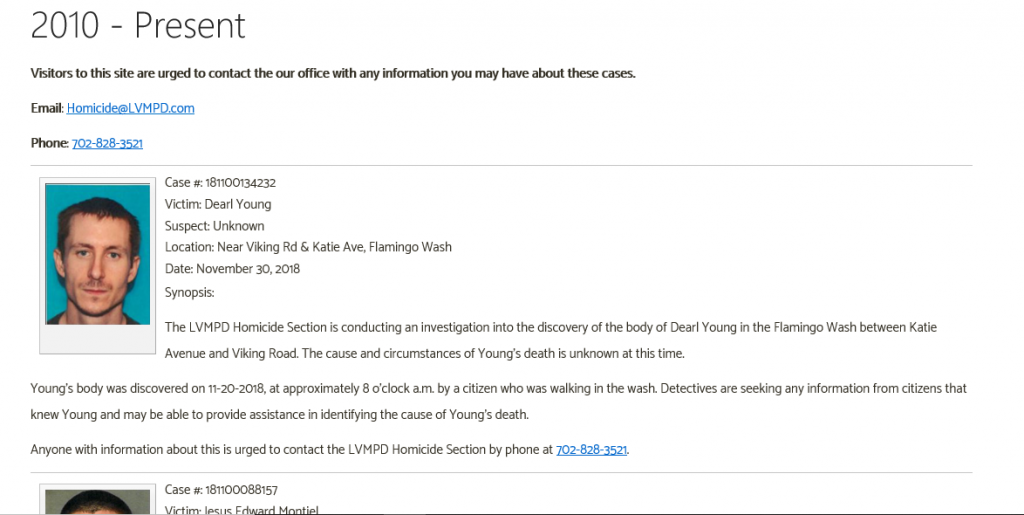 On Tuesday, Connie Land the mother of Sydney Land sent an email to the LVMPD Homicide Bureau inquiring why the murders of her daughter Sydney and her boyfriend Nehemiah Kauffman are not mentioned as open cases.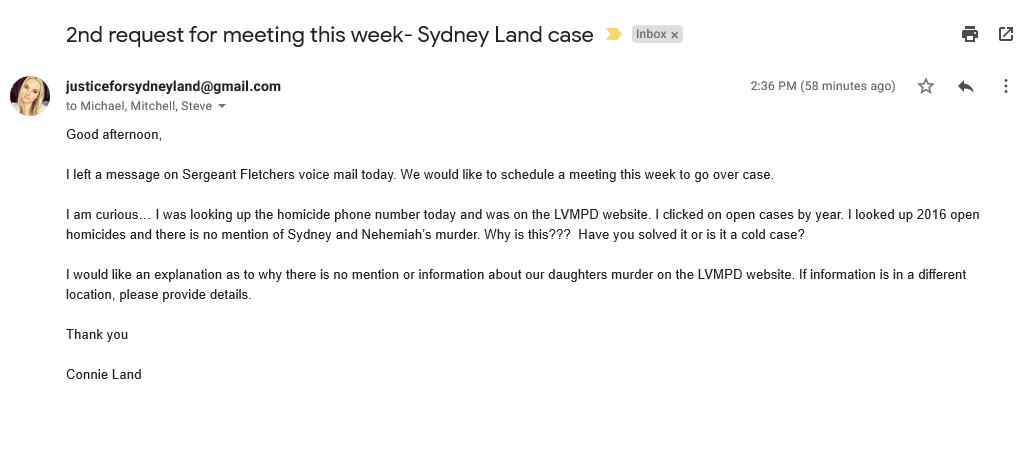 Connie Land also took to Facebook for help.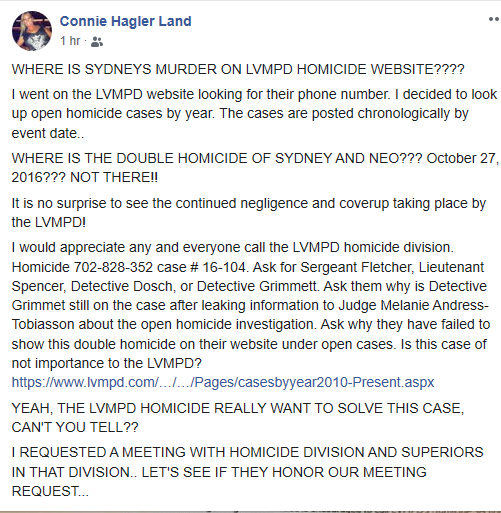 The Baltimore Post-Examiner has published numerous stories on the Land/Kauffman murders including allegations by Las Vegas Township Judge Melanie Andress-Tobiasson that the murders happened as a result of her and her daughter being outed as a source of information by LVMPD vice detectives to another LVMPD police officer just hours before the murders occurred.
Tobiasson alleges that it was her and her daughter who were the ones to be killed and not Land and Kauffman.
Apparently the Las Vegas media does not think that a sitting judge's allegations are newsworthy as they have consistently failed to report what the Baltimore Post-Examiner has uncovered.
Police corruption and misconduct surround this murder case and now we have to ask Sheriff Joe Lombardo why is it that for almost three years the unsolved Land/ Kauffman murders are not represented on the LVMPD's open homicide case website.
It is extremely troubling and disturbing that the police would not list this unsolved double homicide on the website, which raises just another question in this bizarre criminal investigation.
Hey Joe, how about an answer?
Editor's Note: Check out the podcast about the murders.