Trump issues stern rebuke of anti-Semitism and Holocaust denial
WASHINGTON- President Donald Trump issued a stern rebuke of anti-Semitism and Holocaust denial.
"Those who deny the Holocaust are an accomplice to this horrible evil, and we will never be silent. We just won't. We will never ever be silent in the face of evil again," Trump said at a ceremony inside the U.S. Capitol Rotunda on Tuesday.
The event was sponsored by the United States Holocaust Memorial Museum in honor of the 8-day National Commemoration of the Days of Remembrance, which was officiated by the U.S. Congress in 1979.
Included among the hundreds in attendance were several Holocaust survivors and concentration camp liberators.
A U.S. Army band played music commemorating units that had participated in the liberation while an honor guard marched through the Rotunda.
The Trump campaign was accused of subtle anti-Semitism due to it's indirect associations with members of the alt-right and those allegations have followed the new administration into the White House.
Jewish groups strongly condemned the appointment of White House Chief Strategist and former Breitbart executive chair Steven K. Bannon.
Bannon was accused by his ex-wife during divorce proceedings of having made anti-Semitic comments in reference to the demographics of the school which his daughters had attended.
Bannon denied having made the remarks.
The Trump Administration in late January came under fire for having issued a statement in honor of the 72nd anniversary of the liberation of the Auschwitz death camp in which an estimated 1.1 million Jews were murdered-that did not specifically mention Jews as victims of Nazi persecution.
More recently the Administration came under fire following White House Press Secretary Sean Spicer's verbal gaffe in which he incorrectly stated that unlike Syrian dictator Bashar-al-Assad, the Nazis did not use poison gas to kill their victims.
Trump's son-in-law and close confidant Jared Kushner is Jewish and was in attendance at the ceremony on Tuesday seated next to Vice President Mike Pence.
Trump's eldest daughter Ivanka converted to Judaism around the time she married Kushner in 2009 and their three children are reportedly being raised Jewish.
The Trump cabinet includes two Jews and many of the President's closest advisors also are Jewish.
Candidate Trump garnered 25 percent of the Jewish vote in last year's election.  That number is slightly higher than GOP Sen. John McCain's 21 percent in 2008 but still less than Mitt Romney's 30 percent in 2012.
Trump on Tuesday pledged to combat all forms of hatred.
"We will confront anti-Semitism. We will stamp out prejudice. We will condemn hatred. We will bear witness and we will act," the President said.
Most in attendance applauded following the speech.
This article is republished with permission from Talk Media News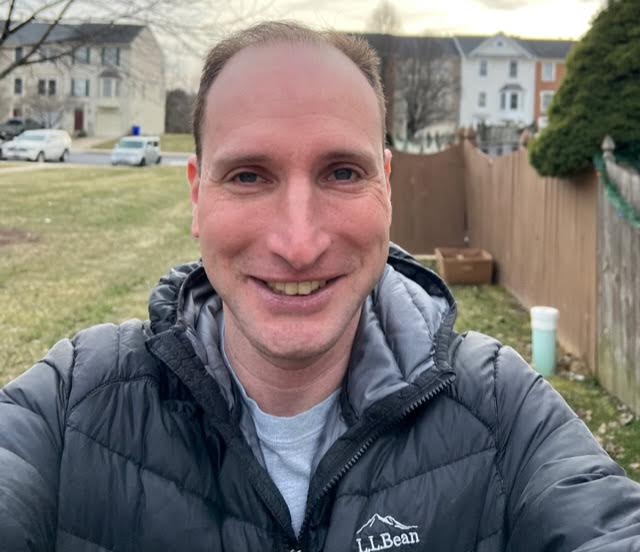 Bryan is a freelance political journalist who has extensive experience covering Congress and Maryland state government.
His work includes coverage of the election of Donald Trump, the confirmation hearings of Supreme Court Justice Brett Kavanaugh and attorneys general William Barr and Jeff Sessions-as well as that of the Maryland General Assembly, Gov. Larry Hogan, and the COVID-19 pandemic.
Bryan has broken stories involving athletic and sexual assault scandals with the Baltimore Post-Examiner.
His original UMBC investigation gained international attention, was featured in People Magazine and he was interviewed by ABC's "Good Morning America" and local radio stations. Bryan broke subsequent stories documenting UMBC's omission of a sexual assault on their daily crime log and a federal investigation related to the university's handling of an alleged sexual assault.