Tom Brady Is Reported to Have Retired
Top photo by Claudia Gestro
A term that is over used in sports primarily is, "He (or she) is the G.O.A.T." Let's clear this up: there can be only one GOAT per sport, position, league.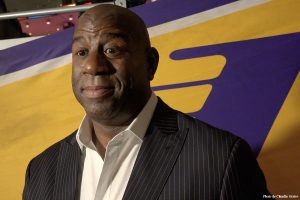 We can argue who is the GOAT in basketball: Magic Johnson, Michael Jordan or LeBron James. What about Bill Russell? Or Larry Bird? Okay, maybe not Bird, but he was damn good.
In baseball would it be Babe Ruth. How about Joltin' Joe DiMaggio?  Or Hank Aaron or Willy Mayes? Who is the greatest pitcher of all time? My first pick would be the great Nolan Ryan. Twenty-seven years in the bigs, with a record of 324-292, a lifetime ERA of 3.19 and 5,714 strike outs. Who even comes close? John Smoltz? Greg Maddux? Bob Gibson? Randy Johnson? Sandy Koufax, or how about my favorite player of all time, Warren Spahn? Actually, no argument, it's Nolan Ryan.
In NHL hockey, we can argue Bobby Orr, Gordie Howe, Mark Messier, Mario Lemieux or the great Wayne Gretzky. There are a couple who are still playing like Sidney Crosby and Alexander Ovechkin. Most people automatically pick The Great Gretzky: 23 years in the league, 894 goals, 1,963 assists and 2,857 points. Hard to argue otherwise, but there's a reason he is called The Great One — he dominated the game when he played. Oh yeah, he made the Stanley Cup Final six times with four wins. Okay, The Great One is the NHL G.O.A.T.
But in NFL football, there is no debate. Tom Brady, 20 seasons with the New England Patriots and two with the Tampa Bay Buccaneers, 10 Super Bowl appearances with seven wins, is without question The G.O.A.T. He is, without question, the greatest quarterback of all-time and really, no debate, the greatest NFL player of all time.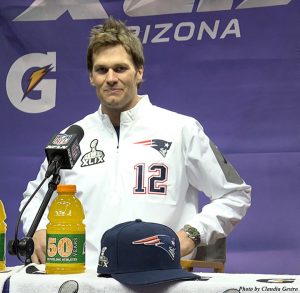 Forget the lifetime cutline. There are only two stats that matter the most: Super Bowl appearances and Super Bowl wins. Period.
Was Tom Brady the greatest talent with the best arm? Hell no. Was he good with his legs, ala Patrick Mahomes or Lamar Jackson? Not even in his best season. Hell, Tom Brady was a throw away pick in the 2000 NFL Draft. Sixth round, #199. He's lucky he even made the team, let alone stuck around long enough to take over when Drew Bledsoe was knocked out of a game in 2001 and Brady had to take over. He never looked back.
Some of us remember when Bledsoe went out and they brought Brady into the game. My thought was, "Well, that's it for the Patriots. They aren't going anywhere without Drew Bledsoe."
Instead, New England made it to the playoffs and then the next season, with Tom Brady starting at quarterback, they not only went to Super Bowl XXXVI, they won it. That was the start of a winning legacy, connected to coach Bill Belichick, that is the standard for all NFL teams.
Before the Patriots it was the Green Bay Packers. As Aaron Rodgers recently said, when people were speculating about whether he would leave the Packers, "There's a reason they call this 'Titletown.'" Green Bay is still Titletown, but the New England Patriots are, without question, the greatest NFL team in the Super Bowl era. Don't even bring up the Cowboys or the Steelers. Bill Belichick and Tom Brady equals six Super Bowl championships. No other coach and quarterback combo even comes close to that record. Well, Vince Lombardi and Bart Starr. They had five NFL Championships and then the first two Super Bowls. So actually, Lombardi and Starr have a better championship record than Belichick and Brady. Well, maybe Bart Starr is the greatest of all time …
So there can be some debate, but in the Super Bowl era, Tom Brady is, for many, the greatest of all time and this morning Adam Schefter and Jeff Darlington of ESPN reported Tom Brady has retired as a player in the NFL. Brady himself hasn't made it official and most likely he won't make it official until after Super Bowl LVI. Tom Brady knows the NFL schedule. He knows where the fan focus should be at this time of the year and it shouldn't be on a retiring player, no matter how celebrated that player might be.
Four teams are still in the Super Bowl hunt, the Cincinnati Bengals vs the Kansas City Chiefs, and the San Francisco 49ers vs. the Los Angeles Rams. Super Bowl LVI will take place Sunday, February 13 at SoFi Stadium. At least 25% of the football world is hoping the Rams are one of those two teams in the Big Game. After that game one of four quarterbacks will take that seat in the post-game press conference that Tom Brady has sat in seven times over the past 22 years. Not many quarterbacks have earned that right and only one has done it seven times. Terry Bradshaw has done it four times with the Steelers and Troy Aikman three times with the Cowboys.
We can bet that whomever takes that chair in front of those microphones will be asked about Tom Brady's retirement. The focus won't be on the game or that quarterback's performance, it will be about The G.O.A.T.
The reason Tom Brady became the GOAT is because he worked harder and longer than every other quarterback in the league, for 22 seasons and off-seasons. Draft pick #199 had to work harder than everyone else and by doing so he set the standard. He takes care of his health, eats right, stretches correctly and does every other thing NFL qquarterbacks do to get ready for the season.
Five time Super Bowl MVP, led the league four times in passing yards, including this past season (5,316), five times the passing touchdowns leader, including this season (43), most career quarterback wins, most career passing attempts, most career passing completions, most career passing touchdowns and most career passing yards
Well, when we look at the stats and the Super Bowl wins, maybe Tom Brady is the Greatest Of All Time.

Tim Forkes started as a writer on a small alternative college newspaper in Milwaukee called the Crazy Shepherd. Writing about entertainment issues, he had the opportunity to speak with many people in show business, from the very famous to the people struggling to find an audience. In 1992 Tim moved to San Diego, CA and pursued other interests, but remained a freelance writer. Upon arrival in Southern California he was struck by how the business of government and business was so intertwined, far more so than he had witnessed in Wisconsin. His interest in entertainment began to wane and the business of politics took its place. He had always been interested in politics, his mother had been a Democratic Party official in Milwaukee, WI, so he sat down to dinner with many of Wisconsin's greatest political names of the 20th Century: William Proxmire and Clem Zablocki chief among them. As a Marine Corps veteran, Tim has a great interest in veteran affairs, primarily as they relate to the men and women serving and their families. As far as Tim is concerned, the military-industrial complex has enough support. How the men and women who serve are treated is reprehensible, while in the military and especially once they become veterans. Tim would like to help change that reality.