The Red Devils charity that advocates for patients and their families affected by breast cancer has a commitment from Baltimore's Birroteca Restaurant for donating a portion of the restaurant's proceeds throughout an ENTIRE YEAR.  I emphasize YEAR LONG so as not to be mistaken for a restaurant doing a one-night benefit. Birroteca is known for its rustic Italian fare and oh so many craft beers (60) in Baltimore's Hampden neighborhood.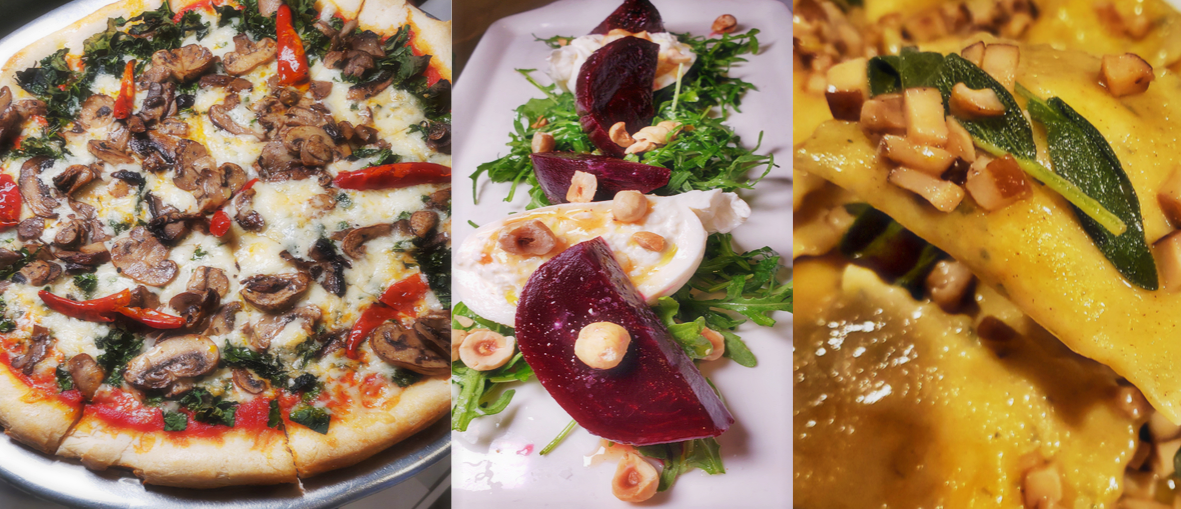 Regular customers are already partaking of the new fall additions to Birroteca's menu the likes of Whipped Goat Cheese Bruschetta – melted cherry tomatoes, basil and extra virgin olive oil, Burrata & Beets – arugula, toasted hazelnuts, fig agro dolce, Spicy Veggie Pizza – roasted wild mushrooms, kale, Asiago and fontina cheese and Calabrian chilies, Pork Loin Saltimbocca – arugula, prosciutto, sage, Marsala sauce or the Butternut Squash Agnolotti – sage brown butter, shiitake mushrooms.   Fan favorites that remain on the menu include Crispy Whole Duck Agro Dolce, Brussel Sprouts, Wild Boar Pappardelle, Calamari alla Plancha and a selection of artisanal pizza such as Honey Belly. 
Now, let us see if the devil will make you do it!  Dine or imbibe or both at Birrotecca not just once, but throughout the year knowing that for every bite you take or Ta-Ta-Tini you drink, you are helping the Red Devils mitigate obstacles that face patients with breast cancer and their families.  The Red Devils make an immediate effect on the lives of families impacted by breast cancer by funding transportation to treatment, family support needs, medical services, and treatment-related therapies. Assistance from The Red Devils is available free of charge to anyone with breast cancer living or being treated in Maryland.
Signature drinks created and featured for the Red Devil's collaboration are the Tat-Ta-Tini (as mentioned above) – cranberry vodka, rosemary , clove syrup and cherry puree, Red Devil Vino – Viñalba Malbec, Blushing Devil  – Hayes Ranch Rosé, and Evolution Craft Brewing Co. beers – LOT No 3 IPA, DelMarVa Pure Pils, Exile Red Ale, Lot No 6 Double IPA.
Robbin Haas, proprietor and executive chef shared, "We support many charitable causes, but I wanted to establish a sustained community connection with one organization to really make a difference. Since we launched our new menu and it's Breast Cancer Awareness Month, what better time to team up for this challenge and see how much money we can raise. Everyone has been touched by breast cancer and while we hope for a cure, The Red Devils are there for those families—your neighbors—'fighting the fight.'  We're excited to spearhead this special fundraising promotion and we're proud to be a Devils advocate."
Birroteca Baltimore – 1520 Clipper Road – Baltimore 21211 – (443) 708-1934 – www.bmorebirroteca.com
The Red Devils Maryland – www.thereddevilsmd.org