Teachers give Jealous a boost over Baker in campaign for governor
By Len Lazarick
The endorsement of Jealous on Saturday by teachers from across the state was a major boost for him and a firm rejection of Rushern Baker, the Prince George's county executive who the teachers there detest for multiple reasons — one of the few points of view they share with Republican Gov. Larry Hogan.
In an interview, Dudley freely admitted that her local union representing 10,500 educators actively supported the union endorsement of Jealous, the 45-year-old former president of the national NAACP.
"Our members know his reputation as a social justice warrior," Dudley said. "We want somebody who's going to be concerned. Right now we have not been given all the resources that we need in Prince George's County… We don't want to see the behavior we've seen in Prince George's County.  My members are two steps behind where they should be."
For months now, the leaders of the 74,000-member Maryland State Education Association have been emphasizing that schools in the state are "underfunded" by $2.9 billion, a figure based on a consulting report finished 15 months ago for the state Department of Education.
MSEA President Betty Weller, a Kent County teacher, and others used the figure again Tuesday and she called this election "a once-in-a-generation opportunity for equity and funding. … We need a true pro-public education champion."
Underfunding
Jealous fully embraced the teachers' agenda, saying the state under Hogan has been "short-changing our educators."
"We do not have a money problem when it comes to education, we have a priority problem," Jealous said. He even went so far as to say that Hogan has been underfunding schools by "more than $2.9 billion a year for more than three years," for a total of $9 billion, even though the consultant's study came out almost two years after Hogan became governor.
The Hogan re-election campaign was quick to respond.
"Over at campaign HQ, we happened to catch the event online, and we listened as [Jealous]  claimed that the governor 'short funded' $9 billion from education spending," said communications director Scott Sloofman in an email. "We had planned on fact-checking that claim, but to be honest, we had absolutely no idea what he was even citing."
The campaign said, "Since taking office, Governor Hogan has invested $25 billion in K-12 education."
Hogan has funded the mandated and most of the discretionary education formulas in all but the first of his four budgets, and the aid has been going up about 2% a year. $1.5 billion more than in Gov. Martin O'Malley's last term.
The Kirwan Commission on Innovation and Excellence on Education has not completed its recommendations for increasing the education aid formulas that are expected to cost at least $2 billion more a year.
Asked how he would find the money for the new education funding, Jealous said he would use all the money from the lottery and casino gambling, about $800 million. At the urging of the teachers union, the legislature has put a constitutional amendment on the November ballot that would create a "lockbox," dedicating all the proceeds of casino gambling to additional education funding, about $500 million.
Legalizing marijuana, managing the budget
"We will legalize cannabis for adult use," Jealous told two reporters. "That will create another $160 billion."
"We've got to properly manage our budget," said Jealous. "I never found a budget that I couldn't optimize by 5%."
"We'll stop bloating our criminal justice system," Jealous said, figuring on some savings there. He complained that the just-passed crime bill backed by Hogan will increase "mass incarceration" with its mandatory minimum sentences for repeat violent offenders.
A legislative analysis of the fiscal 2019 budget found that "For the first time since the 1990s, the number of incarcerated individuals is under 20,000," going down by 391 prisoners last year. The budget for Maryland prisons is $775 million, or about $39,000 per inmate. Jealous estimated it was more like $60,000 per inmate.
"Our governor says he can find $5 billion for the world's richest man," Jealous said, citing Hogan's incentive package to attract a new Amazon headquarters. "I think we can find $2 billion for our kids."
Best chance to defeat Hogan
The endorsement by the teachers is a major boost for Jealous. He has already gained a long list of endorsements from unions and progressive groups, including early backing from Vermont Sen. Bernie Sanders. This puts him ahead of the eight other Democratic candidates in the race.
"Ben flat out knows how to organize a winning coalition," MSEA's Weller said. "He is the best chance to unseat Larry Hogan in November."
There was some irony in the choice of Matthew Henson Elementary School for the union announcement. The school, named after an African-American Arctic explorer, has a large sign touting state support for improvements and the school has long had the room air conditioners that Gov. Hogan and Comptroller Peter Franchot have been pushing for all schools in the city. But apparently, it had no heat in the winter, the union representatives said.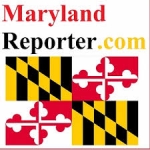 MarylandReporter.com is a daily news website produced by journalists committed to making state government as open, transparent, accountable and responsive as possible – in deed, not just in promise. We believe the people who pay for this government are entitled to have their money spent in an efficient and effective way, and that they are entitled to keep as much of their hard-earned dollars as they possibly can.