They're back! It's the annual Tattoo Arts Convention.
It opened Friday afternoon.. The setting is the Baltimore Convention Center located on Pratt Street. It's only a short walk from Camden Yards.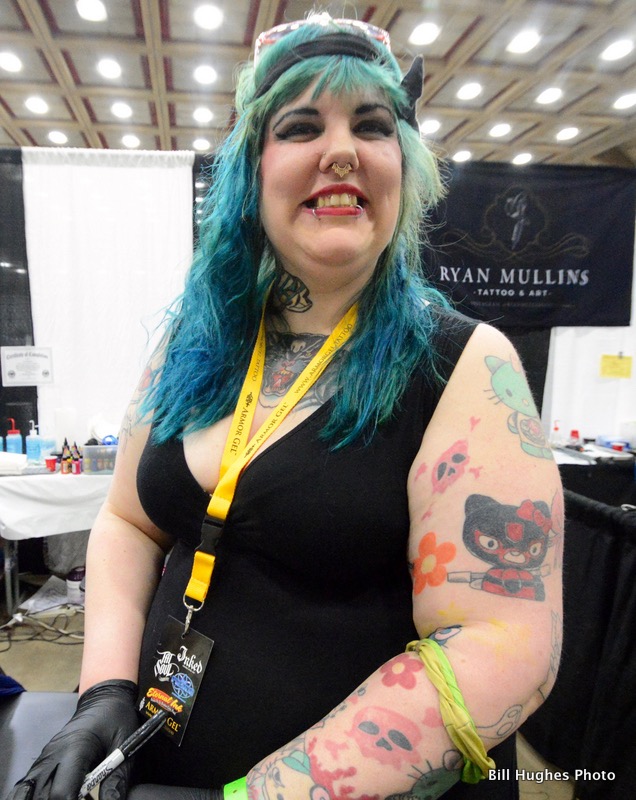 It seemed like every tattoo artist worth his ink, and his brother and his sister, too, were on hand. The space was packed with devotees of the tattoo and the curious.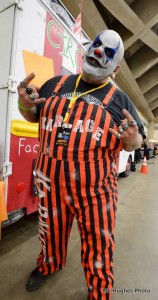 Count me in the latter category.
The history of tattooing goes back to ancient times. Mummified bodies in countless cultures have been found with tattoos. The profession of tattooing was first introduced in the U.S. just prior to the Civil War. It continues, daily, to grow in popularity.
Personally, I didn't notice any tattoos on anyone until shortly after WWII. Circus personnel, both male and female, had tattoos. Some of their art work, for effect, could be a full body composition.
A few of the returning WWII service men proudly wore tattoos. One longshoreman, now deceased, an ex-US Navy man from Locust Point, had a colorful tattoo on his right arm. It read: "Death Before Dishonor." His nickname was "The Russian." This was kind of odd since he was Polish. Go figure!
Finally, I subscribe to the adage: "When in Rome do as the Romans do."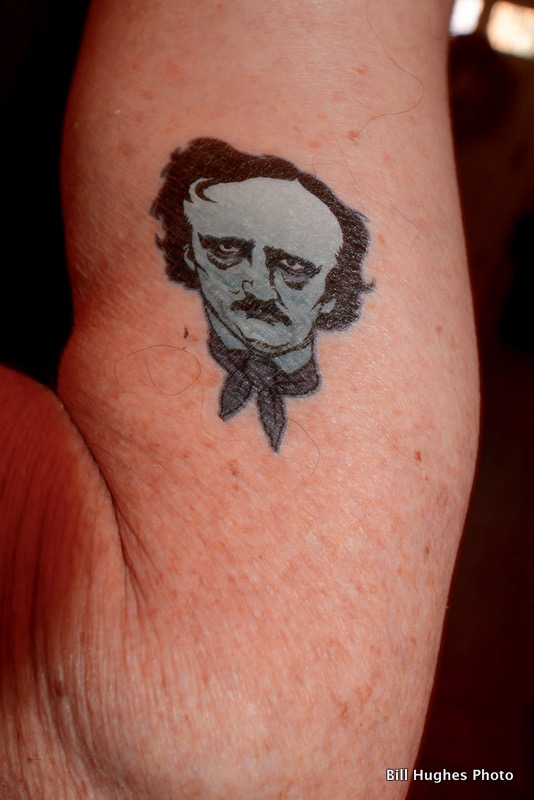 Since I was in the "Land of the Many Tattoos," I had one put on my left arm. To do so, I needed the expert advice from Benn Ray of Atomic Books to pull it off. He sells tattoos by the box.
Since the Convention Center is just south of the final resting place of the fabled author of "The Raven," Edgar Allan Poe, I chose to honor the Bard by getting a tattoo of him. In my case, it's only temporary, but for every other tattoo aficionado at this convention, it's for keeps, Baby.
To learn more, check out the website.

Bill Hughes is an attorney, author, actor and photographer. His latest book is "Byline Baltimore." It can be found at: https://www.amazon.com/William-Hughes/e/B00N7MGPXO/ref=dp_byline_cont_book_1