Supreme Court ruling could impact 800,000 Maryland student loan borrowers
By HUNTER SAVERY
WASHINGTON – A ruling from the Supreme Court against the White House's student debt relief program could impact more than 800,000 Maryland student loan borrowers who are currently eligible for relief according to data from the federal Department of Education.
So far, about 320,000 Maryland borrowers have had their loans forgiveness applications approved by the Education Department. Maryland ranks second in the nation for average student loan debt burden, according to data from the Education Data Initiative, a nonprofit research group that examines data from the federal government.
Justices heard oral arguments Tuesday in two cases, Biden v. Nebraska and Department of Education v. Brown, which both feature challenges to the Biden administration's authority to forgive student loans under the 2003 HEROES Act.
However, the lawsuits are rooted in contrasting arguments. The case brought by the states alleges the loan forgiveness program will negatively impact state revenue from loan servicing, while the individuals in the other case are actually seeking greater student debt relief.
The court's conservatives repeatedly voiced concerns about whether the high cost of the program fit within the framework of the HEROES Act's authorization for the secretary of education to "waive or modify" statutory or regulatory provisions. Chief Justice John Roberts and other conservatives repeatedly returned to questions of fairness.
"What I think they argue that is missing is costs to other persons in terms of fairness," said Justice Neil Gorsuch. "For example, people who have paid their loans, people who plan their lives around not seeking loans and people who are not eligible for loans in the first place, and half a trillion dollars is being diverted to one group of favored persons over others."
It should be noted that half a trillion dollars is a slight exaggeration. The Department of Education estimates that the cost of the program would be $379 billion over the course of a decade. Both the Department of Justice and the court's liberals contended that the economic cost of not forgiving the loans would be far more troubling.
Justice Sonia Sotomayor underscored the concrete impact of this program to the 50 million borrowers struggling with student loan debt: "Many of them don't have assets sufficient to bail them out after the pandemic. They don't have friends or families or others who can help them make these payments after the pandemic. The evidence is clear that many of them will have to default. Their financial situation will be even worse because once you default, the hardship on you is exponentially greater. You can't get credit. You're going to pay higher prices for things. They are going to continue to suffer from the pandemic in a way the general population doesn't."
Maryland Sen. Chris Van Hollen, a Democrat, echoed Sotomayor's concerns, telling Capital News Service: "Hundreds of thousands of Marylanders are struggling under the weight of student loan debt. And it's not just holding them back, it's also weighing down our economy."
"President Biden's targeted student debt relief plan provides an economic lifeline to Marylanders struggling to get by and achieve their full potential," the senator said. "The Supreme Court can and should uphold this plan, and I will keep working to pass long-term solutions to make higher education more accessible and affordable for all."
There were significant questions during oral arguments over whether the states and individuals even had the right to sue the Biden administration in the first place.
In Biden v. Nebraska, the justices grilled Nebraska Solicitor General James Campbell about whether Missouri had the right to sue on behalf of MOHELA —Missouri's loan servicing authority— which is not a state agency, but a state-affiliated corporation like Amtrak. MOHELA has the right to sue and be sued, but chose not to involve itself with the state's lawsuit and only cooperated with the Missouri government when compelled to under state sunshine laws.
Justice Amy Coney Barrett joined the liberal justices in hammering this point: "Why didn't the state just make MOHELA come then? If MOHELA is really an arm of the state and all of this would be a lot easier — I mean the Solicitor General conceded that if MOHELA was here, MOHELA would have standing. If MOHELA is an arm of the state, why didn't you just strong-arm MOHELA and say you've got to pursue this suit?"
The legal concept of standing – meaning a litigant is affected by the issue and thus has a right to bring suit – is a major hurdle for the complainants in both suits. But, even if Barrett were to side with the liberals on standing, another conservative justice would still have to join them for Biden to prevail.
For many Marylanders, the outcome will have major financial impacts.
Department of Education data reveals that so far about 40% of eligible Marylanders have had their loans forgiven. That could all be canceled out if the court nixes Biden's program.
The average amount of debt in Maryland is $42,861 per borrower. That's a steep sum for a state where the per capita income is just $45,915, according to the United States Census Bureau.
"A higher education is not the only way to succeed in this country, but the long-term financial benefits are indisputable," Maryland Sen. Ben Cardin, a Democrat, told CNS. "As states have cut back their proportion of funding for higher education, the cost has skyrocketed and the financial burdens of the pandemic dug a deeper hole for millions.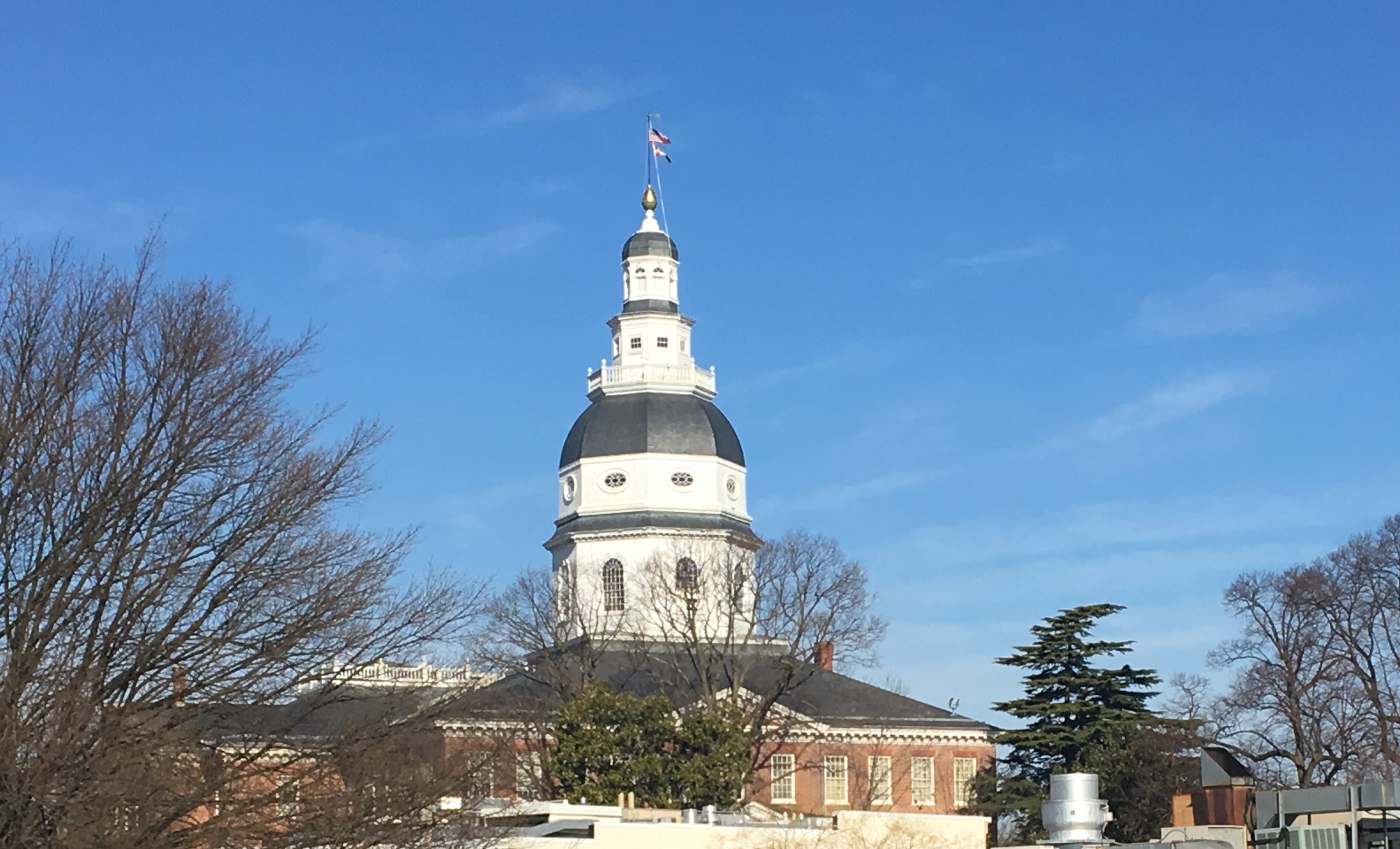 Capital News Service is a student-powered news organization run by the University of Maryland Philip Merrill College of Journalism. With bureaus in Annapolis and Washington run by professional journalists with decades of experience, they deliver news in multiple formats via partner news organizations and a destination Website.