Monkeys, Minions, Megatron, Marvel, McQueen, machine guns, and murder will all try to be money this summer at the box office, which will feature plenty of Hollywood's biggest names. Picking 10 not-to-miss films proved too difficult – it was like deciding which person to cut from a wedding party – so here are 11 movies, one for each week between the last day of school and when it's time to head back.
11. Girls Trip
Opens: July 21
Director: Malcolm D. Lee
Starring: Queen Latifah, Jada Pinkett Smith, Regina Hall, Tiffany Haddish
Why it's worthy of a spot: Queen Latifah, Pinkett Smith, Hall and Haddish head to a festival in New Orleans to rekindle their friendship and hook up. This R-rated comedy has booze, sex and Lee, who directed "The Best Man Holiday," so he has credibility. Besides, the last time Latifah and Pinkett Smith were in a movie together, "Set It Off" took home more than $41 million at the worldwide box office – not bad for a film with a $9 million budget – in 1996.
Why it may not: "It's 'The Hangover; meets 'Sex and the City,'" Lee said. "Women are just as lascivious and sexual as men, and they want to let loose and have fun." That's an awfully big statement to make about a film that doesn't have a true A-list actress and could be as cheesy as "Hangover III" and "Sex and the City 2"
10. Rough Night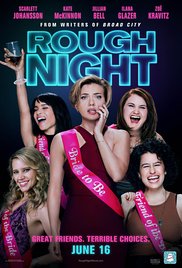 Opens: June 16
Director: Lucia Aniello
Starring: Scarlett Johansson, Kate McKinnon, Zoë Kravitz
Why it's worthy of a spot: What could possibly be better than a movie about a bachelorette party in Miami that ends with a dead male stripper? And who is hotter right now than Johansson, considering in the wake of Lucy, Captain America, Ghost in the Shell and The Avengers?
Why it may not: Johansson's unproven in raunchy female comedies. She's made quite a name for herself as the Black Widow, but with a supporting cast that also includes Jillian Bell and Ilana Glazer, she may need superhuman strength to carry this film to box office success.
9. Detroit
Opens: Aug. 4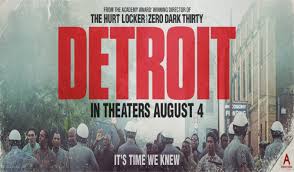 Director: Kathryn Bigelow
Starring: John Bovega, Will Poulter, Anthony Mackie, Hannah Muray
Why it's worthy of a spot: Because Bigelow doesn't make bad movies. Her first film since "Zero Dark Thirty" commemorates the infamous Algiers Motel Incident during Detroit's 1967 12th Street Riot that led to one of the biggest riots in U.S. history. Bigelow, who won an Oscar for 2009's "The Hurt Locker" will put her spin on a tragedy that left three black men dead and seven black men and two Caucasians severely beaten.
Why it may not: Moviegoers may not flock to a depressing film in the middle of summer. It's certainly a story that hasn't received the exposure like other citizen uprising in U.S. history and maybe some stories are better left untold. The answer will come in the form of ticket sales.
8. Despicable Me 3
Opens: June 30
Directors; Kyle Balda, Pierre Coffin
Starring: Steve Carell, Kristen Wiig, Trey Parker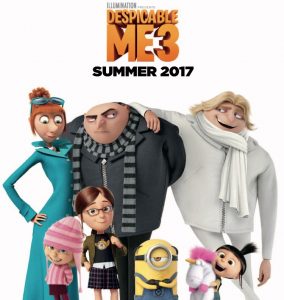 Why it's worthy of a spot: Because you don't bet against Carell and Wiig, especially considering the second installment made $368 million, more than $110 million more than the first film that took home $251 million off a $69 million budget. This time, Gru (Farell) challenges Balthazar Bratt (South Park's Trey Parker), a former child star who has grown up to become obsessed with the character that he played in the '80s. Gru meets his long-lost twin Dru (also voiced by Carell) and the two try to steal a diamond that Bratt had stolen. Wiig voices Gru's wife, Lucy Wilde.
Why it may not: Because it's the third part of a franchise. How many part threes of any franchise are really that good? Rocky III? Nope. Pirates of the Caribbean: At World's End? No way. The Godfather Part III? Sorry. In Hollywood, the third time definitely hasn't been a charm.
7. Spider-Man: Homecoming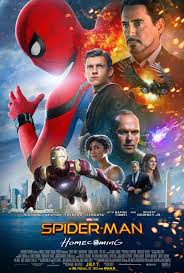 Opens: July 7
Director: Jon Watts
Starring: Tom Holland, Robert Downey Jr.
Why it's worthy of a spot: Because it's Spider-Man. Say what you want: the franchise's first five films have taken home more than $1.575 billion at the worldwide box office. It's now Holland's turn to don the red and blue suit and team with Downey Jr. (Iron Man) to try to elevate the franchise into elite territory, as just seven franchises have surpassed $2 billion at the box office.
Why it may not: Because it's a franchise that is trending downward and what if Holland simply isn't as good as Peter Parker as Tobey Maguire or Andrew Garfield. Spider-Man made more than $403 million when it debuted in May 2002. The franchise's fourth film – The Amazing Spider-Man 2 – generated $202 million in May 2014.  Could Spider-Man finally have met his match?
 6. War of the Planet of the Apes
Opens: July 14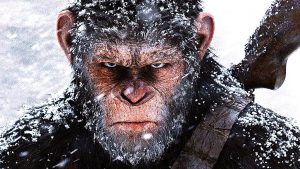 Director: Matt Reeves
Starring: Andy Serkis, Woody Harrelson, Steve Zahn
Why it's worthy of a spot: C'mon, be honest: How cool was it to see an ape toting a machine gun while riding a horse in 2014's "Dawn of the Planet of the Apes"? Just imagine what these battle scenes will feature. Caesar (Serkis) has grown up before our very eyes – going from being a house pet to the leader of a society of evolved apes. Now, Caesar and his monkey militia are out for blood against an army led by Harrelson.
Why it may not: Reeves returns to the director's seat and could be hard-pressed to better his last effort that made more than $700 million at the worldwide box office. There's just too much margin for error when dealing with gun-toting monkeys and trigger-happy humans.
5. Transformers: The Last Knight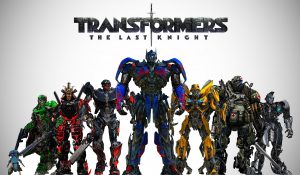 Opens: June 23
Director: Michael Bay
Starring: Mark Wahlberg, Laura Haddock, Anthony Hopkins
Why it's worthy of a spot: Because all the boys and 'bots are back, which means there will be more explosions on the screen than above the Inner Harbor on the Fourth of July. No one on this planet is better at directing an action movie than Bay, who is back in the chair again for what has become his signature franchise. Bay hasn't disappointed with "13 Hours," "The Rock," "Pearl Harbor" and "Armageddon." Wahlberg made his "Transformers" debut in the fourth film and will try to save the world from certain doom again.
Why it may not: Because America could be tired of paying theatre prices to watch a movie about shape shifting Hasbro toys in the theatre and wait until it comes out on On Demand.
Consider: "Transformers" Age of Extinction made about $245 million at the worldwide box office, which was about $100 million less than the third movie and about $150 million less than the second installment.  Hopkins, an Academy Award winner who plays an astronomer that tracks the robots' origins, is a wildcard.
4. Cars 3
Opens: June 16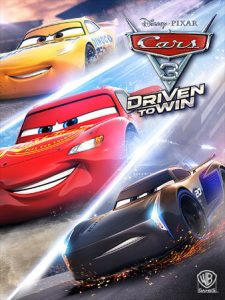 Director: Brian Fee
Starring: Owen Wilson, Nathan Fillion, Armie Hammer, Cristela Alonzo
Why it's worthy of a spot: Because it can't possibly be as bad as Cars 2, right? In fairness, it would have been tough for any storyline to rival the original Cars. Cars 3's storyline appears logical: Lightning McQueen (Wilson) is trying to show he's still a champion as his career nears an end, while Jackson Storm (Hammer) is out to prove the Piston Cup is his for the taking.
Why it may not: Fee's a first-time director and he's been given the keys to a franchise that has collectively grossed more than $435 million in its first two films. That's a lot of pressure, considering Cars 2 made about $50 million less than its predecessor. Is Cars the next "Toy Story" franchise or the last we'll see of perhaps the most famous No. 95 in movie history?
3. The House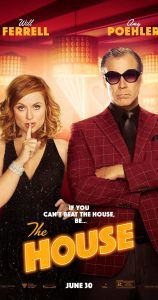 Opens: June 30
Director: Andrew Jay Cohen
Starring: Amy Poehler, Will Ferrell
Why it's worthy of a spot: If you were directing a comedy about a middle-aged couple, who else would you rather cast? The chemistry between Poehler and Ferrell in this comedy about a suburban dad who want to open his own casino so he can send his daughter to college could be epic? After all, how many men haven't at least thought about turning the basement of their suburban home into a casino, complete with a strip club, pool and a MMA fighting ring?
Why it may not: Poehler and Ferrell are terrific as headliners, but are they too much together? It wouldn't be the first time two stars failed to bring out the best in each other. Cohen also is unproven as a director, but he co-wrote "Neighbors" and "Neighbors 2: Sorority Rising," so he's no stranger to comedy.
2. Logan Lucky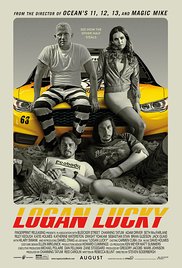 Opens: Aug. 18
Director: Steven Soderbergh
Starring: Channing Tatum, Daniel Craig, Hilary Swank, Adam Driver, Katherine Waterston
Why it's worthy of a spot: It has star power – and lots of it. Soderbergh's past work, which includes the "Oceans" Trilogy, Academy Award-winning Traffic and Erin Brockovich, is impressive. Now, he'll team with a strong cast in a film about family that tries to pull off an enormous heist during NASCAR's Coca-Cola 600 in North Carolina.
Why it may not: "Baby Driver," which opens in late June, also centers on a getaway driver and a crime and could be too similar of a movie. There's also a chance that Soderbergh falters in his return to the directors chair for the first time since 2013's "Side Effects," which took home about $63 million at the worldwide box office. That's more than $100 million less than Soderbergh's previous film, "Magic Mike" starring Tatum, made the year before.
1. Dunkirk
Opens: July 21
Director: Christopher Nolan
Starring: Fionn Whitehead, Tom Hardy
Why it's worthy of a spot: Because it has the makings of being an unprecedented visual spectacle. Nolan shot his story about the evacuation of Allied soldiers from Dunkirk, France from May 26-June 4 1940 during World War II using 54-pound IMAX cameras, which had never been used this way for a feature film. The story of freeing more than 300,000 British, French, Belgian and Canadian troops who had been cornered and cut off by Germans during the Battle of France gives Whitehead and Hardy the perfect chance to be heroes.
Why it may not: This is clear: Americans love watching movies where Americans are heroes, which is why moviegoers flocked to see "Saving Private Ryan," "Hacksaw Ridge" and "Fury." But do Americans care about watching other countries prove their might on the battlefield? Where's the cinematic evidence? Nolan's last few films – "Interstellar," "The Dark Knight Rises," "Inception" and "The Dark Knight" – have been excellent and have earned him a loyal following.