Study: Maryland's small businesses are faring better than those in most states
@BryanRenbaum
Maryland ranks near the bottom among states whose small businesses are most affected by the coronavirus, according to a study released on Monday.
The WalletHub study found that Maryland ranked 40th among 51 jurisdictions in terms of small businesses most affected due to the virus. Hawaii ranked first and the District of Columbia ranked last. Maryland ranked 48th among states with the highest average annual federal small-business funding per GDP. Mississippi had the lowest annual federal small-business funding per GDP.
The study based its findings on three criteria: "Impact & Access to Resources," "Small-Business Financial Conditions" and "Business Environment & Workforce Support." The three criteria are evaluated across 12 metrics. Each metric is weighted on a scale of 0-100. WalletHub used data from U.S. government agencies such as the Census Bureau, the Small Business Administration, the Department of Labor's Bureau of Labor Statistics and the National Science Foundation.
Former Rep. Albert Wynn, a Democrat, who served in Congress from 1993-08, told MarylandReporter.com he is not surprised by the study's findings.
"It's kind of what I expected," Wynn said in a phone interview.
Wynn said the diversity of Maryland's small businesses and the fact that many are connected to the federal government gives the state an advantage over other jurisdictions in the country.
"We have a higher percentage of small businesses connected to federal government contracting which is a much more stable revenue source. It is not as customer-driven."
Wynn elaborated on that point.
"The diversity and the federal support, I think, play the greatest role in us not having as heavy an impact."
Howard County Chamber of Commerce President and CEO Leonardo McClarty, like Wynn, said he too is not surprised by the study's findings.
"Ultimately, I am not surprised. However, if you ask someone that owns a restaurant or that has had to shut down or layoff employees, they would tell you they could care less about the study. Everything is relative."
Frederick County Chamber of Commerce President and CEO Rick Weldon said the study's methodology may contain some flaws.
"Without all of the detail behind the summary metrics WalletHub used, I think the "DMV" region falls into a predictable trap in these sorts of analyses. Because so much of our employment base revolves around the federal government, we typically aren't seen as a hub for traditional small business in studies like this."
Weldon elaborated on that point.
"So I guess I've grown skeptical of these sorts of analyses, as I think they gloss over on-the-ground reality in the rush to produce and publish timely reporting."
Weldon said the continued closure of non-essential businesses will hurt Frederick County's economy.
"As far as what I'm seeing here in Frederick County, I think the longer this artificial suspension of economic activity extends, the more dramatic and even catastrophic the impact will be on our community. This is not to suggest that ensuring our hospital systems don't get overrun shouldn't be our priority (it should), but I definitely think the grant and loan programs offered by local, state and federal governments are inadequate in both design and reach to help shore up our smallest employers."
Maryland Retailers Association President Cailey Locklair Tolle said many of the small-business owners she has spoken to are "frustrated." Tolle said many of them "need help navigating the resources available" and that those who have "are anxiously awaiting financial assistance."
Tolle said of the WalletHub study: "Compared to other states, I'm not sure per capita how many small businesses we have, but if it is fewer than others, that could contribute to these findings."
Maryland Chamber of Commerce President and CEO Christine Ross declined to comment on the study saying she has not yet had a chance to review it. Ross praised Gov. Larry Hogan and his administration for having taken concerted action to "both protect public health and attempt to provide a bridge for small businesses" during the crisis. "However, we know much more will need to be done," she said.
Ross drove the point home.
"We are hearing consistently from small business owners who are becoming increasingly desperate to access the funds necessary to help them to meet payroll and overhead cost obligations. In the near term, it is critically important that small businesses get access to the funds from recently implemented federal programs."
There are 8,936 confirmed cases of the virus in Maryland as of Monday morning, according to the state's Department of Health, and 262 people in Maryland have died from the virus.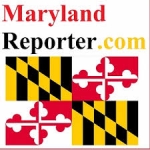 MarylandReporter.com is a daily news website produced by journalists committed to making state government as open, transparent, accountable and responsive as possible – in deed, not just in promise. We believe the people who pay for this government are entitled to have their money spent in an efficient and effective way, and that they are entitled to keep as much of their hard-earned dollars as they possibly can.