'High' songwriter Brandon Calano (aka Becoming Young) on falling in love, overcoming heartbreak, and letting go
Love lost or unrequited can be painful if left unchecked. But a willingness to move on and focus on things you are passionate about is what makes Brandon Calano's story fascinating. The singer-songwriter is popular among fans for having an easy, outgoing, and reassuring personality, despite his emotional turmoil. It's what makes him such a good storyteller. Calano, known by his stage name Becoming Young, is starting the year fresh with his newest single, "High," slated to release later this month.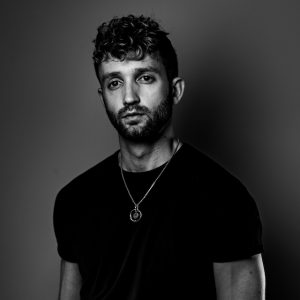 Calano was born in Boulder, Colorado, and graduated from the University of Colorado in 2015, finishing his bachelor's degree in economics. Following the end of several relationships, Calano moved to music city, Nashville, and quickly integrated himself into the burgeoning pop scene.
In Nashville, Brandon was in his element and well-equipped to explore the live scene. Playing songwriter rounds helped Brandon make new contacts, which led him to the "Top Writer Series" at the True Music Room. Brandon progressed swiftly through the preliminary rounds and advanced to compete against eight other finalists, before becoming the series winner.
Shortly thereafter, Calano released his first pop-single, "Trippin'." He utilized bouncy beats and pulsating synths as a backdrop to recount his experiences dating in a world where no one wants to say how they really feel. "These days, people don't want to commit to a relationship—and they hold back feelings or have multiple partners just so they don't get too attached to any one person," Brandon remarked.
"Trippin'" has garnered over a quarter of a million streams on Spotify. This led to Becoming Young to begin touring, playing sold-out shows in Atlanta, Boulder, Seattle, Portland, and Denver. During his fall 2019 tour, Calano met producer Ryan Hadlock (best known for his work with The Lumineers, an eponymous band, and Australian singer-songwriter, Vance Joy). Ryan worked closely with Calano on Becoming Young's upcoming album, The Songs I Wrote You, which will be released in the fall of 2020.
Calano's romantic stories are an inseparable part of his life, and now they also serve as the fabric of his songwriting. All of Becoming Young's songs weave through the caverns of Brandon's heart. And we'll surely get a taste of his authentic storytelling in Becoming Young's next single, "High."
As Calano put it, Becoming Young is both an effort and a celebration to let go of fears, to relive joys, pains, triumphs and defeats, and finally to push out the insecurities that keep us from collectively expressing what we feel.