Start-ups in Mexico – Who are the leaders?
As Mexico continues to struggle with a slow-growing economy and a rise in unemployment thanks to automation, savvy individuals are beginning to launch their own micro-businesses to fight back and make a living for themselves. Indeed, entrepreneurship has been on the rise in Mexico, and across Latin America, with more affordable connectivity and technology playing a role and allowing small businesses to reach much wider and more lucrative audiences online.
Whilst the country's economy may be slow, its tourism industry is booming, making it one of the world's most exciting locations for new businesses wanting to grab a slice of the action. Other industries, such as FinTech and business development, have also seen significant growth in recent years, and so today, we're uncovering some of the most exciting startups in Mexico.
Kueski
An online lender for the middle class of Mexico and Latin America, Kueski is one of the country's most exciting startup businesses. Founded in 2012 and based in Guadalajara, Jalisco, Mexico, the company has received more than $38.75 million US dollars through funding rounds, proving that Latin American businesses can attract huge investments from overseas banks and tycoons.
The company is now thought to make between $5 and $10 million US dollars per year and employs a team of individuals to work on development, legalities and customer support. Unlike some of its competitors, the company relies on big data and advanced analytics tools to approve and deliver loans to consumers in just minutes, and it makes its fees and interest clear from the get-go so that customers know what they're going to be charged for their short-term loan.
Another reason why the company has proved so popular in the market is that it requires no real paperwork, and it's available 24 hours a day, seven days a week for consumers to access.
Lavadero
Founded by Ellen Dudley and Paulina Arreola in 2014, Lavadero offers laundry, dry cleaning and ironing services in Mexico City. With a website and a mobile app, consumers can request for their laundry to be taken from their work address or home and have it delivered back to them in no time at all. Taking advantage of the rising popularity of services like Deliveroo and Uber, the company offers a one-of-a-kind cleaning and laundry solution for busy professionals that live in the city, and there are plans to expand the business into new territories in the coming years.
According to one website, the company is reported to be making around $400,000 US dollars per year and employs a team of 20 despite having no physical office or having received funding.
Biz Latin Hub
Another business that has been causing shockwaves in the industry is the Biz Latin Hub Group. The company, which is now Latin America's leading provider of back-office services as well as commercial representation, has been featured on news outlets such as NBC, Fox, Forbes and CBS around the world, and has global offices – with an office and contact in Mexico, of course.
The company offers services such as company formation, visa processing, accounting, taxation, legal services, due diligence and more, and is different from its competitors in that it considers itself a local partner. The startup has proved so successful because it can help businesses of all shapes and sizes, wherever they are in the world, expand into countries like Mexico overnight, and cover their back-office requirements to ensure they're operating professionally and legally.
Founded in 2014 through a partnership between Craig Dempsey, from Australia, and David Wright, from the United Kingdom, the company now has a presence across Latin America including in countries such as Peru, Mexico, Colombia, Argentina, Chile, Costa Rica, Panama, Belize, El Salvador, Ecuador and Brazil, with more on the horizon as it continues to see growth.
WePow
Another leading startup in Mexico is WePow, which connects recruiters and candidates through an easy-to-use mobile app. The company also offers a unique video interviewing tool, which not only saves time during the interview process but allows Mexican businesses to speak with more potential employees and find the right person for the job. Companies around the world now use the platform, including brands such as Adidas, Lenovo, Fox, and Box, proving Latin American businesses can have worldwide impact and appeal. The company has achieved funding of more than $5.4 million US dollars, through four rounds, and has since moved to Cupertino, California.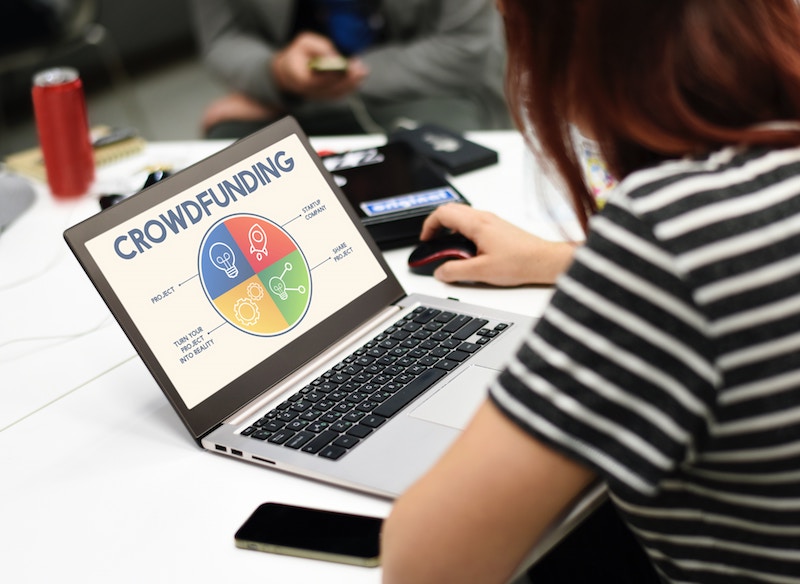 VoxFeed
We all know how powerful influencer marketing can be, but few of us have utilized it to the best of our abilities. VoxFeed changes that, by allowing brands to reward influencers for talking about them online. Influencers can create their own content, whether that be blog posts, YouTube videos or social media posts, that align with the interests of their followers and the brand, and then they're rewarded by the brand depending on how much engagement the content received.
Available worldwide on iOS and Android, VoxFeed has gone on to work with names such as HBO, Jumex, Nike, Airbnb and more, and has maintained its headquarters in Mexico City, as well as opening a second office in Guadalajara. Things are looking good for this growing brand, and we'll no doubt see more businesses work with the company as they uncover the power of influencer marketing, and rewarding consumers for creating high-quality content online.
We've only just scratched the surface with the five Mexican startups listed in this blog post, and we didn't have time to mention companies such as Linio, an e-commerce brand that wants to rival eBay and Amazon, and Coru.com, a price comparison website for Latin America. If you're thinking about launching your own company in the territory, then give it a go – you have nothing to lose, and perhaps you'll soon be appearing in lists like these as a growing entrepreneur?!
Luis is a A seasoned executive, leader and growth driver with solid knowledge on media buying, email marketing, B2B sales and business development. As co-owner and COO at Silver Bee Marketing he transformed a small digital ad agency to become a Data Broker owning 350+ ranked websites across a number of highly competitive markets such as Health and Wellness, Insurance and Beauty; all monetised though partner offers and deals with data brokers. Well versed in finance, sales and operations, Luis is a well rounded executive capable of taking on challenges and coming out on top.