Sounding Off!: Top 5 Favorite Beats of All Time
Welcome back to Hammock's Hits, where I select my five favorite beats of all time.
The beat is the backbone to a song.
Without instrumental accompaniment, your favorite songs would likely not earn many listens from you.
As a producer myself, I understand the importance of the beat greatly, and I'm very passionate about a great beat.
Picking five of my favorites of all time wasn't easy, but I ended up devising a list I feel best expresses the instrumentals I enjoy most.
From The Alchemist to DJ Premier and late legends such as MF DOOM and J Dilla, these are the top five favorite beats I've ever heard.
5. Westside Gunn – Lucha Bros ft. Curren$y & Benny the Butcher (prod. The Alchemist)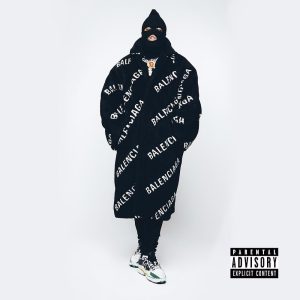 Sometimes you don't have to do much to craft a great beat. That's what The Alchemist was able to do for this beat, as a simple loop was sampled from The Bendeth Band's "A Colourful Dream."
The lack of added drums actually works in the favor of the artists here. The grimy, dark melody from the sample benefits an artist such as Westside Gunn, who has rapped on beats using this style countless times, such as $500 Ounces, also produced by The Alchemist.
Overall, this beat may not crack many top fives in terms of greatness, but I hold this one very close to my heart, reminding producers like myself that sometimes less is more.
4. The Pharcyde – Drop (prod. J Dilla)
Reversing a sample from the 1962 Dorothy Ashby track "Django," J Dilla, whom I believe to be the greatest producer to ever do it by a landslide, utilized this unique — at the time — technique of reversing a sample, but he made the beat his own with the style of drums that made him beloved by hip hop fans all over the globe.
The technique used in this instrumental are even mimicked in the video for this song, as the final product was reversed after members of The Pharcyde impressively memorized the words to their song backwards in just five days.
This beat is something special in my opinion because you can dance to it, relax to it, fall asleep to it, rap to it and so much more.
J Dilla is able to capture a variety of feelings and purposes in this instrumental, which is why it earned a spot in my favorite beats list.
3. AZ – The Format (prod. DJ Premier)
This one may showcase the best example of DJ Premier's iconic punchy snares and kicks. They are added on top of Lalo Schifrin and Jerry Fielding's 1983 song "This Side of Forever," featuring the iconic Roberta Flack, whom Premier loops throughout the track, but occasionally blends with a sample from The Heath Brothers' "Smilin' Billy Suite Pt. II" in certain sections of the beat. It adds variety to an already amazing instrumental that would've captured the attention of many without the change.
On top of everything the affectionally nicknamed "Preemo" adds to this beat, he even shows off his famous scratching skills, completing one of the most perfect beats in music history.
2. Metal Fingers (MF DOOM) – Pennyroyal (prod. Metal Fingers)
The blend of DOOM's signature off-kilter drums with choppy, intentionally offbeat snares blend perfectly with the sample used on this beat, Galt MacDermot's 1969 song "Cathedral," on a beat from one of DOOM's "Special Herbs" albums/beat tapes.
This beat in specific is also known for appearing on Joey Bada$$' legendary mixtape, "1999," released at just age 17, on a song with the same name, Pennyroyal.
Galt MacDermot is a famously sampled artist, with multiple songs in his catalog being used in songs such as "BMO" by Ari Lennox, "Mash" by the late J Dilla, and "THAT'S THAT," also by MF DOOM.
This instrumental is an incredible piece of music that embodies the dark, mysterious vibe of DOOM, who will not be forgotten.
1 Madvillain (MF DOOM & Madlib) – Raid ft. M.E.D. (prod. Madlib)
This beat comes from a track appearing on what I believe to be the greatest album of all time, "Madvillainy."
This beat contains a sample of three songs, one of which being a Bill Evans Trio track used for the intro, another being a George Clinton track used as FX throughout the track, and the main sample, Osmar Milito and Quarteto Forma's 1972 song, "América Latina."
What's so impressive about this beat is that the sample is recorded and arranged in a 3/4 time signature, and Madlib was able to take individual sections of this and repurpose them, by arranging his "chopped" sections into 4/4 time.
The drums complete this incredibly executed flip of a sample, creating the perfect bounce to keep your head nodding for the entire 2:30 duration of the beat.
That's all for this week's top 5, catch a new list next week to keep up with what's hot and worth listening to!
You have something I should check out of missed, please let me know in the comments section below.
Until next time, this is Dylan Sounding Off!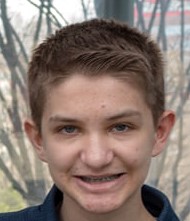 An avid record collector, Atlanta-based Hip Hop producer, and overall music fanatic who believes Record Store Day should be acknowledged as a federal holiday. This blog will feature album reviews and artist profiles, as well as showcase which artists are "up next", giving readers a look at their work before they make it big. A 16-year-old high school student, Dylan hopes to provide his thoughts on music both new and old, and invites you to witness it all.