Sounding Off!: 3 Albums to look out for in 2023
With 2023 having begun, there's undoubtedly going to be some incredible music upon us in the months ahead.
While it isn't certain as to who might be surprising us with new music this year, here's three albums that have either been confirmed to release this year, or are heavily expected to drop in the coming months.
Travis Scott – Utopia
Leaks, snippets, tour announcements, teasers… the list goes on and on. Houston rapper Travis Scott has built up such a large and loyal fanbase that no argument is needed to determine the most anticipated project this year.
The "Utopia" title originated in 2020, and fans are still keeping the conversation as hungry as ever three years later, actively recording snippets from livestreams and other media Scott has put out in recent memory.
With his Las Vegas tour last year being titled "The Road to Utopia," new music from the Houston standout just might be closer than we think.
Tyler, the Creator – Album title TBD
Dating back to 2009's "Bastard," the multi-talented artist's debut, Tyler, the Creator has made a habit of releasing projects every two years, with "Bastard" being followed up with 2011's "Goblin," 2013's "Wolf," 2015's "Cherry Bomb," 2017's "Flower Boy" and the Grammy-winning projects "Igor" (2019) and "Call Me If You Get Lost" (2021).
Excluding the only EP to his name (2018's Grinch-themed Christmas score), every project Tyler has ever put out has been released two years apart from each other. With this being said, we've reached the point where 2021's "Call Me If You Get Lost" has made way for another studio album to come from Tyler this year.
The community has speculated about what this project could be, some even proposing theories of a disco album in the works, but regardless of fan theories, it'd be a safe bet to look out for a new Tyler, the Creator project this year.
Danny Brown – XXXX
In a recent Instagram post, Danny Brown has reminded the public of how long its been – more than 1,200 days – have passed since his last studio album.
With a successful podcast, comedy appearances and other media opportunities plaguing the Detroit MC's free time recently, it would make sense that Brown hasn't been able to get as much time in the studio as he would like.
With that being said, several snippets, unreleased songs, live streams, shows, features and even original theme songs in Danny's name have seen the light of day, leading fans to speculate the upcoming release of a new project from the critically-acclaimed psychedelic hip hop artist.
Having even gone on record to say that there is in fact an album in the works, and legendary producer The Alchemist posting clips of unreleased music between him and Brown, 2023 just might be Danny's year.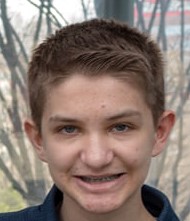 An avid record collector, Atlanta-based Hip Hop producer, and overall music fanatic who believes Record Store Day should be acknowledged as a federal holiday. This blog will feature album reviews and artist profiles, as well as showcase which artists are "up next", giving readers a look at their work before they make it big. A 16-year-old high school student, Dylan hopes to provide his thoughts on music both new and old, and invites you to witness it all.