Some builders scramble to be grandfathered under new septics law
By Len Lazarick
Len@MarylandReporter.com
In some counties, homebuilders and developers are scrambling to get percolation tests down by July 1 so they can be grandfathered in under the new law that restricts use of septic systems for major subdivisions in Maryland.
That's a "natural" outcome of the bill that stirred intense controversy and opposition in the General Assembly, Planning Secretary Richard Hall told MarylandReporter.com. "We think we have a good grandfathering provision."
How to interpret the grandfathering provisions was one of dozens of questions Hall and his staff handled at a roundtable discussion the department held Thursday that brought out scores of local planners from across Maryland trying to figure out how to implement the new law.
Perc tests needed
The grandfathering provisions were designed to allow developments already in active planning to proceed. According to the implementation guidance from the planning department, once a developer has percolation tests done or committed to in counties where they aren't allowed to be done year-round, the builders have another 18 months to get preliminary approval for their site plans.
Otherwise, the new law prohibits the use of traditional septic systems for subdivisions with more than seven lots for homebuilding.
Hall said the grandfathering was intended to "accommodate folks in this process."
"What we care about are major subdivisions on septic systems," Hall said.
Leslie Knapp, associate director of the Maryland Association of Counties, said, "If you're going to start from scratch (on a new development), you're not going to get this done in time." Knapp had followed the bill closely and helped negotiate aspects more acceptable to the local governments.
A new regulation from the Maryland Department of the Environment, published after the legislature approved the septic law, also requires any new septic system to install "best available technology," which could add $12,000 or more to the cost of a new home.
"The action by the administration was disrespectful to the Senate," Senate President Mike Miller told his colleagues last week. "We will take up the issue again," either through the joint committee that reviews proposed state regulations or in the regular session. "I prefer to think it was a bureaucratic decision and not one" by the governor or his staff, Miller said.
Big turnout of planners
Both Hall and Knapp said it was the largest turnout they had ever seen at the quarterly meeting with planning directors. County officials came from as far away as far-western Garrett County for the meeting at the Housing Department headquarters in Crownsville.
Questions at the two-hour meeting covered a broad array of topics on what the law meant and how its provisions affected particular cases. But Hall emphasized from the start that he was not interested in a gripe session.
"I don't want to hear how you like or hate the bill," Hall said. "I want to hear how to implement the law."
County officials and their State House lawmakers had mounted fierce opposition to the septics bill as another effort to usurp their planning powers. They had mounted a similar campaign with less success at Hall's efforts to implement PlanMaryland.
"I could use a little less conflict in my life in the coming year," Hall said, and so could his staff.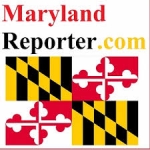 MarylandReporter.com is a daily news website produced by journalists committed to making state government as open, transparent, accountable and responsive as possible – in deed, not just in promise. We believe the people who pay for this government are entitled to have their money spent in an efficient and effective way, and that they are entitled to keep as much of their hard-earned dollars as they possibly can.