Sneak Peek: Great plays in Baltimore
We promised you the remainder of the 2012-2013 theatre season line-ups, and it's time to keep our promise. There's an array of world and area premieres, classics re-sketched and some old favorites. 2012-2013 should be a good year.
This bold ensemble group continues its important work with two world premieres and one national premiere, exploring themes of international affairs, politics and the basic struggle for survival.
Drunk Enough to Say I Love You by Caryl Churchill. Sept. 19-Oct. 21.
Two lovers explore America's foreign policy and the subsequent backlash, the world's disenchantment portrayed by their own unraveling relationship.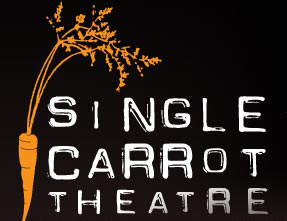 The VIP world premiere by Aldo Pantoja. Jan. 16-Feb. 17.
Ensemble member Pantoia delves in the Peru hostage crisis of 1996, in which hundreds of high-ranking Peruvian officials, businessmen, foreign diplomats and others were taken hostage by guerilla nationalists at the Japanese embassy, some for up to 126 days. An intimate look into their complex relationships and basic struggle for survival.
The Tropic of X national premiere by Caridad Svitch. April 3-May 5.
Two lovers try to survive against the odds against the backdrop of disparaging poverty, changing political regimes, cheap sex for the tourist trade and escapism cyber-video games.
A Sorcerer's Journey: Based on the Works of Carlos Castaneda world premiere by Single Carrot Theatre. June 5-30.
Who was the man behind famed mystic Carlos Castaneda's writings, and why did they attract so many followers?
Curtain Call's  Pick: The Tropic of X
With six area premieres from some of the best contemporary playwrights, Everyman's upcoming season brings some of the best of national theater to our own backyard.
Time Stands Still by Donald Margulies. Aug. 29-Oct. 7.
A war zone photojournalist injured during a bomb blast in Iraq must return to New York with her partner and fellow journalist to find both physical and emotional healing.
Heroes Translation by Tom Stoppard. Based on Le Vent des Peupliers by Gerald Sibleyras. Oct. 24-Dec. 2.
Winner of the Laurence Olivier Award for Best New Comedy. It's 1959 and three aging World War I veterans dream of escaping their military retirement home in the French Countryside, yearning for the greener pastures of Indochina, the local village or perhaps even just the top of the hill.
August: Osage County by Tracy Letts. Jan. 16-Feb. 17.
2008 Winner of Pulitzer Prize and Tony for Best Play. When the patriarch of the Weston Family of Pawhuska, Okla., vanishes one summer night, his wife reunites the family for lies, abuse and other dysfunctional family norms.
God of Carnage by Yazmina Reza. March 13-April 7.
2009 Tony Award Winner for Best Play. Two high-strung couples devolve from politeness to full-blown character assassination when they meet to discuss a playground altercation between their two young sons.
Topdog/Underdog by Suzan-Lori Parks. April 24-May 19.
2002 Pulitzer Prize-winner for Drama. Two African-American brothers – named Lincoln and Booth as a joke — must face the wounds of their past, their complicated relationship with one another, cruel racism and the work of healing while surviving on the streets.
The Beaux' Strategem by George Farquhar. Adapted by Thornton Wilder and Ken Ludwig. June 5-30.
A raucous romp through the trials and tribulations of love, money and marriage, this comedy follows the adventures of two Restoration-era gold-digging gents who seek to improve their fortunes through marriage.
Curtain Call's  Pick: It's a tough call, but I'd choose August: Osage County.
Glass Mind will be re-imaging potent classics next year in their 12-13 season, "Classics Resketched."
A Midsummer Night's Dream by William Shakespeare. Sept. 21.
An abstract re-telling of Shakespeare's magical tale, set in a futuristic monastery. Director Ryan Clark explores what really happens in the woods.
3 Sisters by Anton Chekhov. Nov. 30.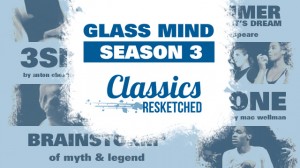 An original adaptation of Chekhov's Three Sisters from Baltimore playwright Ben Hoover. Hoover tells this classic tell through fragment and dreams, questioning time and memory.
Antigone by Sophocles and adapted by Mac Wellman. March 2013.
Playwright Mac Wellman infuses movement, song and collaboration in the classic Greek tale Antigone through the eyes of the Three Fates, also Three Facts, on their way to becoming Three Graces.
Curtain Call's  Pick: A Midsummer Night's Dream
Bus Stop by William Inge. Oct. 12 –  Nov. 11.
What happens when an eccentric group of lonely bus travelers get stuck at roadside diner in the midst of a snowstorm.
Fiddler on the Roof by Joseph Stein and Jerry Bock. Nov. 23-Dec. 23.
A family favorite musical about a poor Russian Jewish milkman, Tevye, trying to marry off his three daughters in the midst of changing cultural customs, a revolution and rising anti-Semitism.
Rose's Dilemma by Neil Simon. Jan. 11-Feb. 10.
A celebrated playwright with writer's block is visited by her dead former lover who advises her to take his unpublished manuscript as her own. Famously inspired by the true-life romance between Lillian Hellman and Dashiell Hammett.
Last Five Years by Jason Robert Brown. March 1-24.
Two twenty-somethings who fall in and out of love over the course of five years tell their story and the story of their break-up in this musical.
Equus by Peter Shaffer. April 5-May 5.
A child psychiatrist attempts to treat a teenage boy with a pathological religious and sexual fascination with horses. The psychiatrist must also come to terms with is own waning sense of purpose.
Mame! By Jerry Herman, Jerome Lawrence and Robert Edwin Lee. May 24-June 30.
The adventures of a fun-loving, wealthy eccentric woman who assumes care for her orphaned nephew. This musical begins during the Roaring 20s and follows through to the stock market crash to the Great Depression and beyond.
Mystery Show by unknown. July 12 – Aug 4.
Due to contract negotiations and a proposed Broadway opening, Spotlighters cannot release the name yet.
Curtain Call's Pick: Everybody loves a good Mystery Show. Otherwise, Bus Stop.

Stephanie Taylor moved to the Washington/Baltimore area straight out of journalism school more than a decade ago. Originally drawn to the bright lights and murky glamor of politics, she quickly discovered she'd rather be writing about stage lights. Theater became her first and most beloved beat. Throughout her career, she's covered everything from international affairs to pop culture for outlets such as The Washington Times, the Online NewsHour with Jim Lehrer, the Scotsman.com, the DCist, the LAist, and more.