Serpico sets the record straight, Part 4
Editor's Note: Read the complete series on Frank Serpico under Special Reports.
Don't forget Christmas time
I was working in plainclothes and then we had the riots. Just to show how stupid and unprofessional the police department was. Now plainclothes, basically should be like undercover work. To get a legitimate arrest, you can't be seen, you had to blend in, watch an operation, then get a court order from a judge, if you wanted to serve a warrant. Although, they had a judge that would sign any warrant. He would sign a piece of toilet paper. 
So, the guys just went around in the tailor-made suits, everybody knew who they were. It wasn't about making legitimate arrests. It was about putting out illegal wiretaps, getting the information and then blackmailing and shaking down. What I mean is that, if you're working in plainclothes and you have a riot, you don't put the cops back in uniform so that everybody could see who they are, but that's what they did.
What happened, I remember it so clearly, the sergeant turns us out. I got assigned to this precinct in Brooklyn, and he said all right you guys, you are all experienced men, you know what to do. Stay out of trouble, if you go anywhere let us know where you are. That was it.  Go walk a post. So, number one, a bunch of guys said how about the firehouse where we can get a poker game going. So, there's a poker game in the firehouse. A couple of other guys said what about going to Sheepshead Bay and get a lobster. Oh okay, anybody want to go. Yip, yip.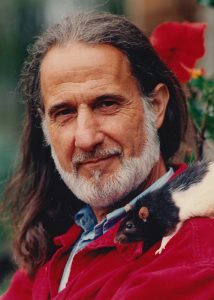 Serpico is walking the beat. I'm talking to people, trying to make good public relations with another guy who was assigned with me. He starts asking me about why I don't take the money and I said I don't need it. If I would have told him it was wrong, I couldn't say that. I had to make excuses all the time.
The next night we are out there together, I got assigned with this guy as a partner. We go into a bodega to get some coffee. In comes the captain. I remember the guy I was working with; His name was Bell.  The captain says let me see your books and he signed our books. I thought nothing of it at the time, because it's what you call a "see."  It means the captain, the lieutenant or the sergeant, while you were on patrol, saw you on your post and you're okay.
When I use to work in the precinct in uniform, the sergeant would give you a "see" and you could get lost for the night.  You could go in the back of the boiler room of a school and sleep, it was called "cooping."  You had to make sure though that you checked the glass in the morning before the store owner did.  If he called in broken windows or somebody broke in, he is going to say the cops weren't doing their jobs.  So, the first thing in the morning when you get up you had to go check your post.  If you found any broken windows, you call it in so you're covered.
So back to what I was talking about. We're out there, I got a "see" from the captain and I thought nothing of it. I come in at the end of my tour and the sergeant said to me, Serpico, you're getting a complaint. I said what.  He said yeah, the captain wrote you up. I said, the captain wrote me up?  He said yeah call your command, my plainclothes command. So, I call and the inspector answers and he says, yip, I got the slip right here on my desk. What do you have to say for yourself? I said, inspector with all due respect, what I have to say, I'll say it in front of a court with adequate representation. He said don't get your piss hot, listen, come and see me before you go to your next tour.       
The next day I go and see him in his office. He has the sheet, it was a pink slip and he rips it up and he throws it in the garbage. He said to me, what do you say? I said thanks, can I go now. He said yeah, because I had to go on tour. As I'm walking out the door he says, Serpico, so don't forget Christmas time, come in and say hello.  
You got that Doug? 
Yeah, he wants some money.  
Right, he thinks I'm going to make a big score at Christmas time, so come in and give him his share. 
Clean as a hound's tooth
I'm going to get transferred.  I got assigned to plainclothes in the precinct.  That's the lowest.  You start in the precinct, then you go to division after a year.  In the division, there might be three or four precincts, and you cover them.  After the division, you go to the borough and then you cover the whole borough.  I was covering Manhattan North when I worked in the borough.   The bagman in our unit for the plainclothesmen in patrol borough Manhattan North was a retired New York City police officer.
When I was a cop in uniform in the 81st Precinct, that was my first assignment, I was dating this girl.  She calls me one night and says, Frank, you got to do something, there's a burglary in the garage next door.  The garage was on the corner of Dekalb Avenue and Broadway.  Her bedroom window faced the garage.  I said to her, what the hell are you calling me for, call the cops.  She said, Frank, it is the cops.
I call up this captain, I think his name was Burk.  I knew him from class because I was going to Brooklyn College at the time, I was taking police science.  I had a lot of cops in my class, some of them were honest.  He went to the precinct.  The cops had the tires from the burglary in their cars and they all got arrested.  So now, I'm going to get transferred to the 7th Division, they all know what's going on.  I get a call from headquarters and they offer me a job answering the new 911 system, in Spanish, and I thought this is not what I became a cop for.
So now, I'm going to go to the 7th Division. I call up Inspector Behan, who I knew from the Pick Pocket and Confidence Squad having done some undercover work for him.  He said Frank, I know my neighbor, Inspector Phil Sheridan, he's the boss up there in the 7th Division.  I'll call him and check it out.  So, I go to the 7th Division.  The first thing that happens, I meet this plainclothes guy who's going to take me out to make my first collar and my first score.  So, I get back to Behan and tell him, you called Sheridan and he said it was clean as a hound's tooth.  I said to Behan, the 7th Division is worse than where I just came from.  He said, good God and then said he'll see what he can do.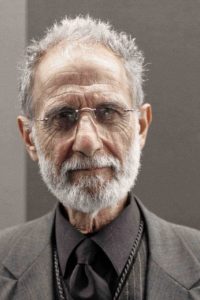 Behan claimed he went to First Deputy Commissioner John F.  Walsh.  Now Deputy Commissioner Walsh was the J. Edgar Hoover of the New York City Police Department.  He had all the dirt on everybody.  Commissioners came and went but Walsh was always there.
He gets back to me and said Frank, I got good news for you.  Deputy Commissioner Walsh said from now on you're working directly for him.  You don't answer to nobody except him.  I said great.  How do I get in touch with him?  He said he will meet you anytime of the day or night at the last stop of any subway in the city.  I said great, how do I get in touch with him, what's his phone number.  The inspector says, oh, no, no, no, he'll get in touch with you.  I said great.  Walsh never got in touch with me.
Inspector Cornelius Behan was a key witness before the Knapp Commission.  Behan corroborated Frank Serpico's testimony that allegations of widespread corruption had been conveyed to Deputy Commissioner John Walsh, who did not act on them for eight months.
Incident at U.S. Customs 
My vacation time comes around.  I was always saving my vacation days so I would have a good long vacation.  I would always go to a foreign country.  I wanted to see the world.  I speak five, six languages fluently, and I dabble in Arabic, Russian and a little Japanese.  I'm a linguist, have a knack for this stuff.  I love to learn about different cultures.
So, I come back and I'm going through U.S. Customs.  I have a big beard, hair, no designer clothes.  This guy said to me, open your bag, my suitcase.  He's looking at me, I take out my ID and say I'm a New York City police officer.  The guy looks at me and I could see he was surprised.  He catches the eye of this guy standing up against the wall and he said to him, he's a cop and the guy said, yeah, we know.
They take me in the back room and the first thing they ask me, isn't it a fact that you're working for Deputy Commissioner Walsh.  I'm like holy shit, I'm telling you Doug, it was like the Twilight Zone.  I was in a state of shock.  I didn't know what to do, I was stuck.  Here I am in this little room, they start frisking me, then they're taking off my clothes.  The only thing that I brought back was three ounces of Typhoo tea.  I had stopped in England, it's a cheap English tea.  The guy opens it and dumps it into my suitcase and I think, I'm screwed, they're going to flake me. 
You know what that means Doug?  
Plant evidence.  
So, I figured, I said look, nice, I'm a New York City police officer, I'm only trying to do the right thing.  I said are we in America here, what's going on, why are you doing this.
They look at each other and then they leave the room.  They come back in and one of them said, we're going to let you go this time.  At first, I wanted to say, you prick, let me go for what.  I couldn't say that, I had to be subservient.  I said, gee guys, I really appreciate that, I really owe you, thanks.  Then one of them said, remember one thing, if we want you, we got you.    
Frank recounted what happened many years later.
So now, I have a plaque over here with a shield on it.  It says, Frank Serpico, Detective Retired, New York City Police Department.  Special Recognition Award for your years of dedication and service to the Italian-American community, Italian Heritage Day, October 3, 2013.  The Columbia Association of Customs and Affiliated Federal Agencies, Philip Magdalena, President.
Why am I reading this?
I was at another select event.  I go to these things very carefully, because they want to use my name.  You know, say Serpico was here and get on the bandwagon, so I must be very cautious. 
I'm at this event and these two guys come up to me and they have an envelope and the guy is handing me this envelope.  They were two well-dressed guys, very impressive looking, and he's handing me this envelope.  I said, gee you guys never quit, I thought this, I thought they don't do this anymore.  I was only joking.  I didn't know what was in the envelope.  The guy who handed me the envelope was the Commissioner of U.S. Customs.  It was an invitation inviting me to this event when they gave me the plaque.  I said to him, let me tell you a story.  Now it was the commissioner and the deputy commissioner, they were together.  I told them the story I just told you about the Customs incident.  They looked at each other and they nodded their head and he said, "somebody dropped a dime."
So, you see, the tentacles of this octopus, it extends not only throughout the country, but the world. 

Doug authored over 135 articles on the October 1, 2017 Las Vegas Massacre, more than any other single journalist in the country. He investigates stories on corruption, law enforcement and crime. Doug is a US Army Military Police Veteran, former police officer, deputy sheriff and criminal investigator. Doug spent 20 years in the hotel/casino industry as an investigator and then as Director of Security and Surveillance. He also spent a short time with the US Dept. of Homeland Security, Transportation Security Administration. In 1986 Doug was awarded Criminal Investigator of the Year by the Loudoun County Sheriff's Office in Virginia for his undercover work in narcotics enforcement. In 1992 and 1993 Doug testified in court that a sheriff's office official and the county prosecutor withheld exculpatory evidence during the 1988 trial of a man accused of the attempted murder of his wife. Doug's testimony led to a judge's decision to order the release of the man from prison in 1992 and awarded him a new trial, in which he was later acquitted. As a result of Doug breaking the police "blue wall of silence," he was fired by the county sheriff. His story was featured on Inside Edition, Current Affair and CBS News' "Street Stories with Ed Bradley". In 1992 after losing his job, at the request of the Federal Bureau of Investigation, Doug infiltrated a group of men who were plotting the kidnapping of a Dupont fortune heir and his wife. Doug has been a guest on national television and radio programs speaking on the stories he now writes as an investigative journalist.