Senate Judiciary Committee Democrats move to adjourn Kavanaugh hearing
WASHINGTON — At the start of the confirmation hearing for Supreme Court nominee Judge Brett Kavanaugh on Tuesday, Senate Judiciary Committee Democrats moved to adjourn the hearing pending the review of documents the committee received Monday night.
The move to adjourn was initiated by Sen. Kamala Harris (D-Calif.), who interrupted the opening statement of Chairman Chuck Grassley (R-Iowa).
"Mr. Chairman, the committee received 42,000 pages of documents last night that we have not been able to review or analyze… We cannot possibly move forward, Mr. Chairman, with this hearing."
Grassley told Harris that she was "out of order."
Sen. Richard Blumenthal (D-Conn.) seconded the request for adjournment.
"If we cannot be recognized, I move to adjourn," he said.
Democrats Amy Klobuchar (Minn.), Cory Booker (N.J.), Sheldon Whitehouse (R.I.) and Ranking Member Dianne Feinstein joined the fray and requested that the committee adjourn.
Grassley rejected successive adjournment requests.
"You are taking advantage of my decency and integrity," he said.
Sen. John Kennedy (R-La.), a new member of the committee who is known for his sarcastic sense of humor, voiced his frustration over the interruption.
"Are we going to hear from the nominee at some point?," he asked.
Throughout the hearing, protesters seated in the back applauded Democrats' requests for adjournment.
Dozens shouted objections to Kavanaugh's nomination and were removed from the hearing room by U.S. Capitol Police.
The shouts included:
"Protect the right to choose."
"We will not go back. Cancel Kavanaugh."
"Mr. Grassley where is the transparency?"
"This hearing is as an attack on women's rights and democracy."
"You cannot take away my gay marriage."
President Donald Trump nominated Kavanaugh to the Supreme Court on July 9. Kavanaugh, 53, sits on the U.S. Court of Appeals for the District of Columbia.
Kavanaugh served as associate White House counsel from 2001-03 and served as White House staff secretary from 2003-06.
The National Archives has furnished documents related to Kavanaugh's tenure in the White House Counsel's Office to the Senate Judiciary Committee under the condition that the documents are not shared outside the committee.
The National Archives has not agreed to furnish documents related to Kavanaugh's tenure as staff secretary.
Democrats have argued the denial of access suggests Republicans are trying to conceal Kavanaugh's past.
The documents received by the committee Monday night pertain to Kavanaugh's tenure in the White House counsel's office.
This article is republished with permission from Talk Media News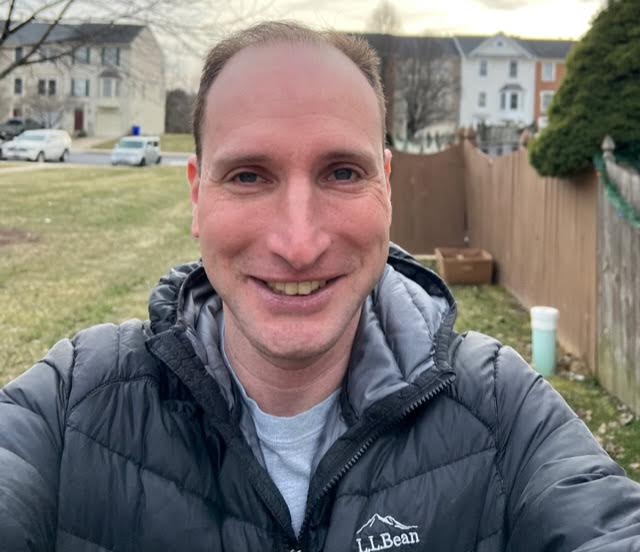 Bryan is an award-winning political journalist who has extensive experience covering Congress and Maryland state government.
His work includes coverage of the election of Donald Trump, the confirmation hearings of Supreme Court Justice Brett Kavanaugh and attorneys general William Barr and Jeff Sessions-as well as that of the Maryland General Assembly, Gov. Larry Hogan, and the COVID-19 pandemic.
Bryan has broken stories involving athletic and sexual assault scandals with the Baltimore Post-Examiner.
His original UMBC investigation gained international attention, was featured in People Magazine and he was interviewed by ABC's "Good Morning America" and local radio stations. Bryan broke subsequent stories documenting UMBC's omission of a sexual assault on their daily crime log and a federal investigation related to the university's handling of an alleged sexual assault.