SEC Lawsuit Based on False and Politically-Motivated Claims, Greg Lindberg Says 
Mike Causey Refuses To Take Action On $1 Billion Rehab Exit Plan For North Carolina Insurers, Lindberg Says
Durham NC August 30, 2022: Greg Lindberg issued this statement today regarding the filing today of a lawsuit by the Securities and Exchange Commission:
I saw this movie a dozen times with my fellow inmates during my 633 days in a federal prison: the SEC makes all kinds of false allegations to try to get you to settle. They use high pressure tactics to try to roll over defendants and get them to admit things they never did. It's bullying pure and simple.
We supplied the SEC with millions of pages to documents explaining every transaction they had questions about.  They claimed that the transactions were not disclosed yet we supplied them with emails showing the transactions were disclosed to virtually everyone on the management team of my North Carolina insurers including the Chairman of the Board of the management company.
The SEC claimed the transactions harmed policyholders.  We showed them clearly how the transactions resulted in more capital and surplus paid into my North Carolina insurers – expressly for the benefit of policyholders.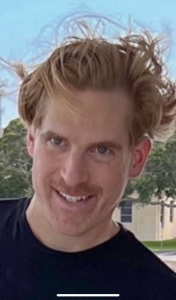 Even after we answered all their questions, the SEC continued to put on pressure.  They proposed a settlement in this case that would have required me to admit things that I never did. It was egregiously false and unacceptable.
We did nothing wrong and we intend to prove it in court.
I invested over $400 million into my insurance companies and never took a penny of dividends.  Mike Causey launched a political vendetta against me and forced my companies into rehabilitation after he convinced the government to indict me based on his false statements and entrapment scheme.
On top of that, my company, Global Growth, has presented a $1 billion plan to Mike Causey for my North Carolina insurers to exit rehabilitation in less than a year. This plan will allow all policyholders to access all of their funds in less than a year. Global Growth also has lenders and buyers waiting to fund transactions that will pay hundreds of millions dollars to the North Carolina insurers.
Instead, Mike Causey is slowing down the rehabilitation process so that it will take longer for policyholders to access their benefits. Mike Causey's agents are even refusing to attend a mediation with representatives of major policyholders of my insurance companies to discuss the rehab exit plan.
The root of this problem is politics. The SEC lawsuit does not change that.
I will not stop fighting until every policyholder is paid out and until every one of these false claims are dismissed.
Editor's Note: In 2020 Greg Lindberg was convicted of bribery and conspiracy to commit wire fraud, and sentenced to seven years and three months in federal prison. A federal appeals court overturned the conviction in June 2022 after ruling U.S. District Court Judge Max Cogburn gave the jury poor instructions.  A new trial was scheduled for March 2023.