Ruppersberger: Obama made 'big mistake' in handling phone surveillance controversy
By Mark Smith
Congressman Dutch Ruppersberger, ranking Democrat on the House Intelligence Committee, called Edward Joseph Snowden, who recently leaked classified information about the National Security Agency, "a legend in his own mind," and said President Obama made "a big mistake" in saying he had informed Congress about the surveillance of phone records, when he actually had not.
Ruppersberger's remarks came during an address Wednesday at the annual meeting of the Fort Meade Alliance, a business group supporting economic activity around Fort Meade, home of NSA.
According to a statement from Obama, "Now, the programs that have been discussed over the last couple of days in the press are secret in the sense that they're classified, but they're not secret in the sense that, when it comes to telephone calls, every member of Congress has been briefed on this program. With respect to all these programs, the relevant intelligence committees are fully briefed on these programs."
Ruppersberger began his remarks at the Hilton BWI Airport by discussing the actions of Snowden, a one-time Arundel High School student and former Booz Allen Hamilton employee. The congressman pointed out that the United States offers a system of checks and balances in collecting sensitive information.
Ruppersberger said President Obama made "a big mistake" in telling the American people that he apprised "every member of Congress" about the breach. "And he didn't," Ruppersberger said. But he said the NSA program is "not going to go away" and that it is a necessary element of protecting U.S. interests.
Other members of Congress had also criticized Obama for his statement.
Ruppersberger spoke to the Fort Meade Alliance audience after an address by the keynote speaker, NSA Director of Installations and Logistics Harvey Davis. Davis spoke in place of the scheduled speaker, NSA Deputy Director Chris Inglis, who was called away on official business.
Mark Smith is editor of the Business Monthly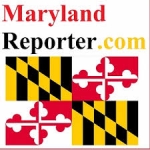 MarylandReporter.com is a daily news website produced by journalists committed to making state government as open, transparent, accountable and responsive as possible – in deed, not just in promise. We believe the people who pay for this government are entitled to have their money spent in an efficient and effective way, and that they are entitled to keep as much of their hard-earned dollars as they possibly can.