Rosenstein sounds off about Comey, Russians in first public appearance since he resigned
Former U.S. Deputy Attorney General Rod Rosenstein speaks to the annual meeting of the Greater Baltimore Committee Monday night. GBC photo
BALTIMORE — Rod Rosenstein, in his first day of public appearances since ending a stormy tenure as U.S. deputy attorney general, defended his role in President Donald Trump's abrupt firing of former FBI director James Comey, whom he called a "partisan pundit."
Rosenstein's speech Monday night at the Greater Baltimore Committee's annual meeting came after Comey — a sharp critic of Trump's — recently criticized Rosenstein in a New York Times op-ed for giving a speech quoting the president on the importance of the rule of law. Trump, Comey wrote, "eats your soul in small bites."
Rosenstein also said it was clear to him, shortly after becoming deputy attorney general, that FBI investigators had amassed a critical mass of information and leads about Russian efforts to disrupt the U.S. presidential campaign. That, combined with the nation's need to know with confidence what actually had happened, convinced him of the need to appoint a special counsel – and of the importance of protecting any investigation.
Maryland Matters reports that Rosenstein said, "I think we made the right calls on the things that mattered." He said he was confident in the decision to appoint a special counsel to probe Russian meddling in the 2016 U.S. elections. "It was a very important investigation. If it was not done correctly, there would always be lingering doubts about the scope of Russian efforts and about the extent of American involvement," said Rosenstein.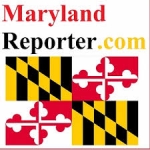 MarylandReporter.com is a daily news website produced by journalists committed to making state government as open, transparent, accountable and responsive as possible – in deed, not just in promise. We believe the people who pay for this government are entitled to have their money spent in an efficient and effective way, and that they are entitled to keep as much of their hard-earned dollars as they possibly can.