Rosenstein pushes back against claims of stalling document requests
WASHINGTON — Deputy Attorney General Rod Rosenstein pushed back against claims that the Department of Justice is stalling congressional requests to produce documentation related to the Trump-Russia probe and the Clinton email investigation.
"I understand that some people still state concerns about the speed of the production but those concerns are mistaken," Rosenstein told the House Judiciary Committee at a hearing on Thursday in which he was accompanied by FBI Director Christopher Wray. "Most requests have been fulfilled and other document productions are in progress for this committee and other committees."
Rosenstein, a former U.S. attorney for the District of Maryland, subtly chastised the committee: "I have devoted almost thirty years to the service of my country. In my line of work we keep an open mind. We complete our investigations before we allege wrongdoing by anybody."
In his opening statement, Chairman Bob Goodlatte (R-Va.) expressed frustration with the pace of document production.
"This Committee's oversight has been hampered by both the FBI and DOJ's lack of consistent and vigorous production of the documents we need to hold the agencies accountable," Goodlatte said. "While this production has significantly improved recently, it has felt like pulling teeth much of the time to obtain and review relevant documents."
House Republicans have battled DoJ for months over outstanding document requests. Republicans have threatened to hold both Rosenstein and Attorney General Jeff Sessions in contempt.
Later on Thursday the House will consider a measure that mandates compliance with House Intelligence Committee and House Oversight and Government Reform Committee subpoenas by July 6.
The hearing comes just one day after embattled FBI agent Peter Strzok met behind closed doors for a joint deposition of the Judiciary and Oversight committees.
Strzok and fellow agent Lisa Page exchanged text messages in which he said they would stop Donald Trump from being elected president, according to a DoJ inspector general report that was released two weeks ago.
"[Trump's] not ever going to become president, right?" Page wrote to Sztrok on Aug. 8, 2016.
"No he won't. We'll stop it," Strzok replied.
The agents, who were dating at the time although both were married, were dismissed from Special Counsel Robert S. Mueller III's investigative team last year after it was discovered they had exchanged anti-Trump texts. Strzok was a lead investigator in the Clinton email probe.
The text messages were provided to Congress in February and have become the focus of Republican claims of political bias at the FBI and DoJ, but these latest messages were not part of that package sent to Congress. They were provided to Sessions several days before the IG report was released.
Goodlatte said in an interview with Fox News on Wednesday evening that Strzok was not cooperative during the deposition.
"His explanations for … those questions about that hateful attitude are not believable," Goodlatte said.
Goodlatte said he has not ruled out having Strzok testify in public.
This article is republished with permission from Talk Media News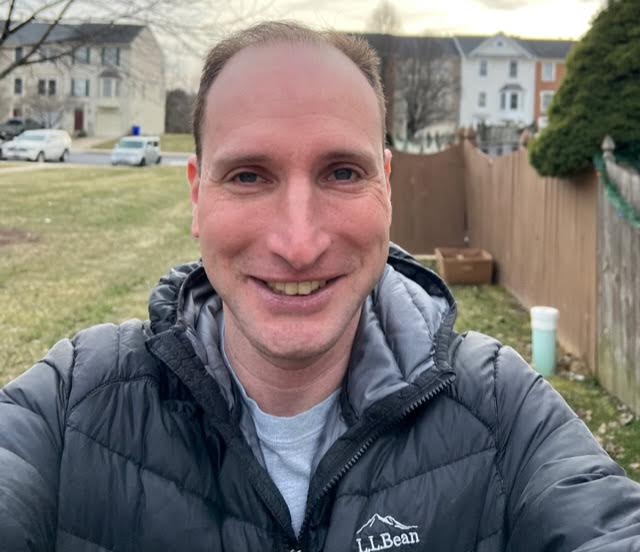 Bryan is an award-winning political journalist who has extensive experience covering Congress and Maryland state government.
His work includes coverage of the election of Donald Trump, the confirmation hearings of Supreme Court Justice Brett Kavanaugh and attorneys general William Barr and Jeff Sessions-as well as that of the Maryland General Assembly, Gov. Larry Hogan, and the COVID-19 pandemic.
Bryan has broken stories involving athletic and sexual assault scandals with the Baltimore Post-Examiner.
His original UMBC investigation gained international attention, was featured in People Magazine and he was interviewed by ABC's "Good Morning America" and local radio stations. Bryan broke subsequent stories documenting UMBC's omission of a sexual assault on their daily crime log and a federal investigation related to the university's handling of an alleged sexual assault.