I had been hearing about this multi-generational owned farm and what I believed was a farm stand, really was a super-sized grocery store. After my first visit, I knew better.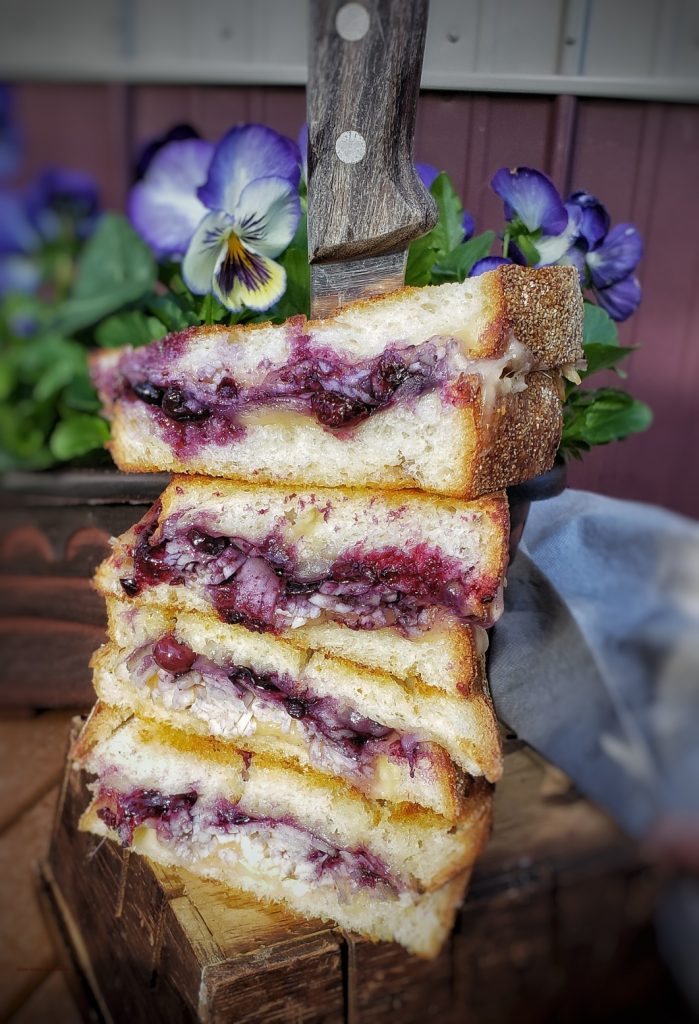 Many of you reading this column already know of Richardson Farms, a one-stop-shop for not only produce, dairy, poultry, furniture, house-baked goods, but finger licking ready-to-eat, home-style comfort food like your granny would make.  Located on Ebenezer Road less than a mile off Route 40 Richardson Farms is Disneyland for food-centric enthusiasts with hand-rolled butter, extra virgin olive oil refill station, greens so beautiful that you will want to eat kale, and so much more.
The ready-to-eat food selection is a culinary mecca: rotisserie chicken, house cured deli meats (no nitrates), chopped salads, apple cakes to their big seller, individual chicken pot pies.  They have just introduced their Spring sandwich selection and let me tell you they were all unique, well-sized and priced reasonably.
Their new grilled cheese offerings had my favorite selection, the Violet, Violet sandwich made with the house roasted turkey, blueberry compote and Havarti cheese. The Bons Temps sandwich with capiccola, salami, olive tapenade, and mozzarella cheese was a tight second – both just $5.99.
Another seasonal sandwich that topped my list is the Wasa-Beast sandwich with their house roast beef stacked high with provolone cheese, wasabi super slaw, BBQ sauce on brioche for $8.99.  Take advantage of the option to make combos with a side and a drink, or two sides and a drink.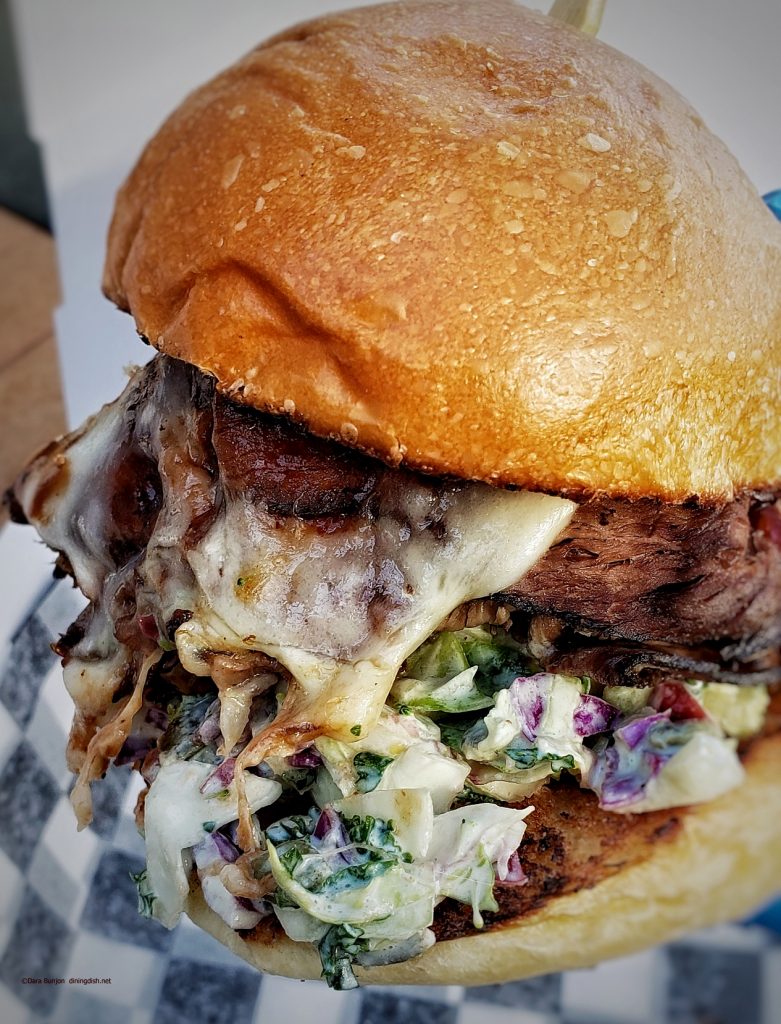 A regular fixture on the lunch menu is the BALT wrap which contains a well-seasoned shrimp salad, bacon, avocado, lettuce, and tomato at just $9.49.  I am a shrimp salad snob and I was duly impressed.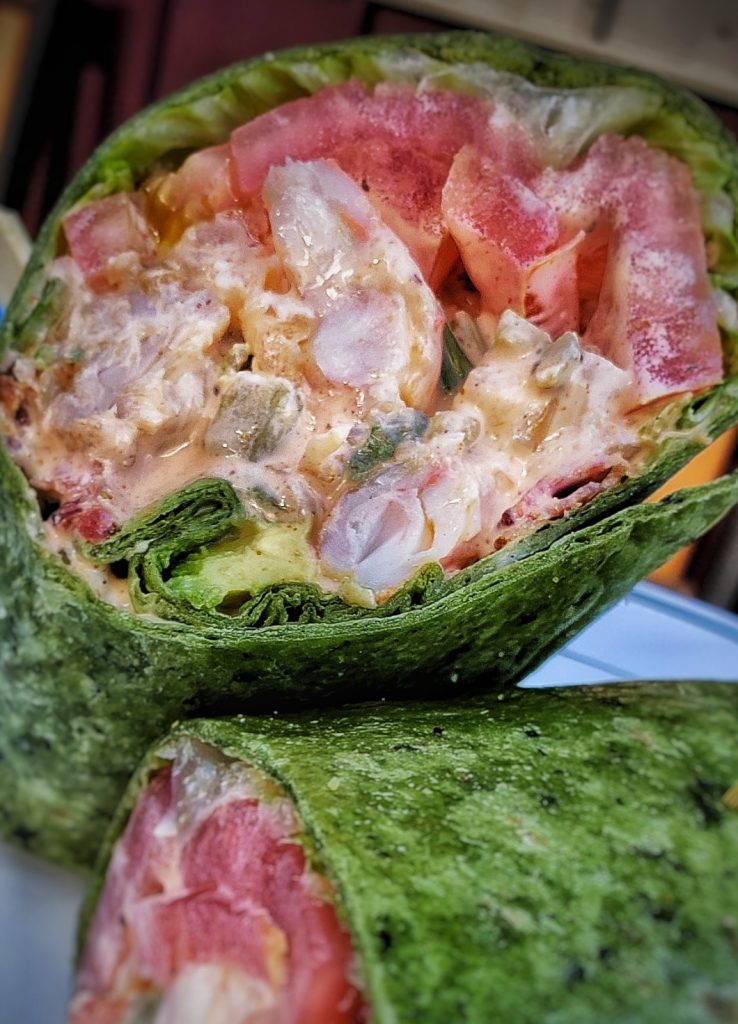 Locals are the core to their carry out business, but numerous folks take advantage of the al fresco dining in the garden room and patio. Blue collar and white collar workers alike take the Richardson's signature black meal box lined with black and white paper surrounding their meal choices and indulge in the fresh air dining.
Need a unique private event space, Richardson Farms caters and the garden room has been used for many a festive function.
If you have known about Richardson Farms or not, maybe it's time to stop by.  This is one of the places I wish was nearby my home in Northwest Baltimore, although a quick hop on the beltway and over to Route 40 east isn't all that far.
Richardson Farms- 5900 Ebenezer Road – White Marsh, MD 21162 410.335.5900  www.RichardsonFarms.net  Facebook: https://www.facebook.com/RichardsonFarms5900/
Instagram @RichardsonFarms