Pugh's 'squeegee kid' solution doesn't solve the problem
By Tyrone E. Keys Jr. and Richard E. Vatz
With apologies to William Wordsworth, Baltimore City Mayor Catherine Pugh is too much with us. The ever-agenda-distracting Mayoral rhetoric now explodes with excitement over the 4th Baltimorean police chief, accompanied by evidence-free claims that the city has "disrupt[ed" the cycle of violence"
So let's go back just a couple weeks to the Mayor's recent agenda-distracting faux solution of the Squeegee children problem.
Mayor Pugh's $2 million initiative to transition so-called Squeegee kids from street corners to viable employment provides insight into why government is ineffective at creating sustainable productive jobs.
Her intentions are obviously well-meaning, but Her Honor is proceeding from a premise that should alert her to the underlying problem:  First, the training she mentioned providing would be for a skill set that is becoming increasingly irrelevant. Second, she is creating a young adult job training program.  Isn't that what high school should be?
Limited in scope 
The Mayor's program is extremely limited in scope.  With over 126,000 city residents being 18 or under, according to the U.S. Census Bureau, the initiative's goal of reaching 100 young entrepreneurs seeks to influence less than one tenth of 1% of the youth population of the city.
If Mayor Pugh is serious about moving Baltimore City's children toward entrepreneurial opportunity, she should be strenuously advocating to rapidly modernize the curriculum of Baltimore City schools.
Shouldn't our high schools take advantage of the four years of matriculation to focus on empowering our youth to join society as adults capable of producing for themselves and the world?
According to the Mayor's own op-ed, her strategy focuses on training in the car washing and landscaping industries.  Unless her program emphasizes these industries from the perspective of business ownership, she is effectively instructing the participants to seize opportunities of yesterday.
Economic literacy 
To be sure, there is an economic literacy component inherent in her plan.  However, this will fall flat if it is not coordinated with an honest presentation of what the mid to late 21st century economy will demand in terms of jobs and business opportunities.
Pop Up car washes play on the sympathies of would-be customers.  But let's be honest: like so many professions, technology has supplanted those tasks that are not worthy of being trained in, as the opportunity no longer exists to any great extent.
Haven't we already seen masses of people and companies displaced because they did not pay attention to the writing on the wall?
According to the New York Daily News, taxi cab medallions, the once-prized emblem that gives an owner the right to operate a cab for hire in New York City has plummeted in value from upwards of $1 million in the first decade of the century to around $200,000 today.
This is due to the proliferation of ride share companies like Uber and Lyft. The struggles of brick and mortar retail establishments are well-known, thanks to Amazon, Alibaba and other online sales companies.  One glaring casualty of that war is the less than $1 stock price of the once iconic Sears brand.
Entrepreneurs provide solutions 
The first lesson of entrepreneurialism is to provide a solution to a problem, not a substitute that perpetuates it.  In other words, address a need that the market is not filling or not filling well.
The intermittent wiper system removes the need for a squeegee kid, just as the automated touchless car wash, widely available at many gas stations, drastically reduces the economic viability of a pop-up car wash.  As Mayor Pugh herself stated, "For youth employment programs to have any real impact, they need to be sustainable."
That sustainability can be found in a modernized school curriculum starting in middle school and progressing through 12th grade.  An emphasis needs to be placed on those skills that will result in the opportunity to be economically competitive the moment after the high school graduate has walked across stage.
Stressing hard vocational skills is one way to accomplish this. Society does not need all children to go to college, and we need to be clear about this in providing our children with the choices among seeking higher education, pursuing a vocation or starting the path toward business ownership.
Finally, any serious initiative would also contain the realization that legislative and policy initiatives can do only so much.  There is no substitute for parental involvement and encouragement, and the lack of disincentivizing single-parent homes, thoroughly unaddressed by Mayor Pugh and other Maryland leaders, political, religious, parental and educational, exacerbates all employment and quality-of-life problems.
Smarter entrepreneurial policy would be a start.
Tyrone E. Keys, Jr. is a Baltimore-based business man and founder of the economic literacy platform, The Wealth Hustle. Richard E. Vatz, a Towson University professor, is the author of "The Only Authentic Book of Persuasion: the Agenda-Spin Model"  (McGraw-Hill, 2017) and co-editor of "Thomas S. Szasz: the Man and His Ideas" (Transaction Publishers, 2017)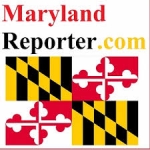 MarylandReporter.com is a daily news website produced by journalists committed to making state government as open, transparent, accountable and responsive as possible – in deed, not just in promise. We believe the people who pay for this government are entitled to have their money spent in an efficient and effective way, and that they are entitled to keep as much of their hard-earned dollars as they possibly can.