Progressives wrong about Ferguson verdict
Tensions ran high on Monday evening as St. Louis County D.A. Robert McCulloch announced that a grand jury declined to indict Officer Darren Wilson in the fatal shooting of African-American teenager Michael Brown during an altercation that took place in August in Ferguson, Mo.
Reporters present at McCulloch's press conference not only criticized the prosecutor's failure to secure an indictment but also insinuated that he had no intention of ever seeking the aforementioned goal.
Such behavior is not unusual for an activist press core that sought to condemn Wilson as a racist-murderer even though there was little evidence to justify that predisposition.  And within an hour of McCullough's announcement, riots broke out in Ferguson pitting violent agitators against a determined police force.
Even a passionate plea issued by the already grief-stricken parents of Michael Brown, which was aimed at keeping protests peaceful, didn't stop criminal elements from setting a police car on fire and destroying  local businesses.
In the aftermath of these events, bloggers and journalists saturated the Internet with polemics highlighting racial disparities regarding treatment of minorities by law enforcement personnel. Again, the American public was subjected to same argument they have heard for decades from the likes of "civil rights" leaders Jesse Jackson and Al Sharpton:  white police officers unfairly target African-American and Latino youths.
While many bright people have spent countless hours debating the validity of this claim, that is not the intention of this author.  But there is an underlying theme that progressives and their allies in the media have deliberately chosen to ignore:  Brown was not the "gentle giant" many would have us believe and Wilson may have acted in self-defense.
On the night in question, Brown had shoplifted from a local convenience store and there is speculation that he may have assaulted the clerk.  There are a host of other allegations of which the validity cannot be ascertained due to unsuccessful litigation initiated by an attorney for the St. Louis Post-Dispatch who believed that Brown might have a sealed juvenile arrest record.
As for his encounter with Wilson, eyewitness testimonies suggesting that Brown was shot from behind while retreating from the officer's vehicle, were not borne out by forensic evidence.  And a physical examination of Wilson taken after the altercation reveals that while he did not suffer serious injuries, his face was badly swollen after Brown, who weighs 289 pounds, allegedly clocked him, nearly resulting in a TKO.
But regardless of what did or did not happen that night, many pundits with a race-based agenda have tried to use the grand jury's decision to indict not only law enforcement, but the entire criminal justice system.
Enter Michael Eric Dyson, a professor of Sociology at Georgetown University.
Dyson clashed with former NYC Mayor Rudy Giuliani on NBC's Meet the Press the day before the grand jury's decision was announced.
When Giuliani pointed out that the overwhelming majority of African-Americans are subjected to violence at the hands of those in their own communities and that accidental killings by white police officers are relatively rare in comparison, Dyson became enraged. He accused Giuliani of engaging in "white supremacist" tactics for merely citing statistics that few honest observers would dispute.
Furthermore, Dyson argued that such statistics are the result of a "false equivalency" because white police officers are not held accountable for their crimes, whereas African-Americans tend to have the book thrown at them.  And while there is some truth to this claim, it undermines this fundamental fact:  the rate of violence is much higher in communities of color and the residents of those areas are much safer as a result of a tough police presence.
Few pundits are willing to take that fact into consideration, and are too willing to demonize the police whenever an unfortunate incident occurs.  If we are to elevate our discourse in the future, we cannot sugarcoat events by inserting politically correct doctrines or by pretending that they happened in a way that is favorable to our own agendas, and ultimately, excuse rioting and lawlessness.
It is also important to remember that there are good people on both sides of this issue, including white and black police officers and civilians, etc.
And that those who are speaking the loudest are doing the least to ameliorate the situation.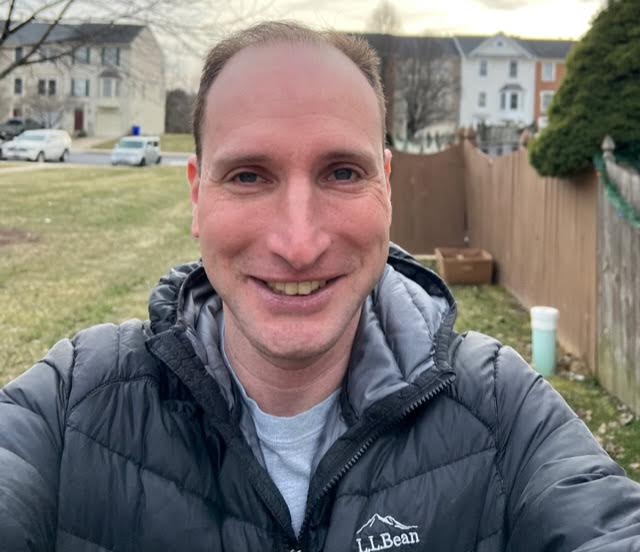 Bryan is a freelance political journalist who has extensive experience covering Congress and Maryland state government.
His work includes coverage of the election of Donald Trump, the confirmation hearings of Supreme Court Justice Brett Kavanaugh and attorneys general William Barr and Jeff Sessions-as well as that of the Maryland General Assembly, Gov. Larry Hogan, and the COVID-19 pandemic.
Bryan has broken stories involving athletic and sexual assault scandals with the Baltimore Post-Examiner.
His original UMBC investigation gained international attention, was featured in People Magazine and he was interviewed by ABC's "Good Morning America" and local radio stations. Bryan broke subsequent stories documenting UMBC's omission of a sexual assault on their daily crime log and a federal investigation related to the university's handling of an alleged sexual assault.