Preakness Week and Pimlico's future
By Barry Rascovar
For MarylandReporter.com
Kentucky may have the biggest horse race of the year but Maryland has the most entertaining "people's party" on the infield at Pimlico Race Course on Preakness Day, which takes place Saturday.
While the week is filled with more quality horse-racing than Pimlico will see the rest of the year, the Preakness Stakes is without question the most important day of entertainment on Maryland's calendar each and every year.
But will it continue?
For decades skeptics have proclaimed "the end is near." Pimlico's facilities are antiquated, unable to comfortably accommodate 137,000 patrons, as it did last year.
Racing, the negativists say, is a dying sport and Maryland should pull the plug on Pimlico.
That's not likely.
Bare minimum at Pimlico
Support for keeping the Preakness in Baltimore and rejuvenating the historic Pimlico track is strong among political leaders. Almost no one in the State House voices a desire to abandon Baltimore and concentrate thoroughbred racing at Laurel.
The Stronach Group that owns both tracks has spent heavily upgrading Laurel Race Course. It has spent the bare minimum on Pimlico to keep up appearances.
Yet an earlier comment by a Stronach official favoring Pimlico's closure while consolidating racing dates at Laurel met with such hostility in Annapolis that the track owner is taking a more neutral stance.
If city and state leaders come up with a plan – and financing arrangement – to modernize and expand the Pimlico acreage, the Stronach Group will join the discussion.
While a total re-build is the group's preference – Baltimore Mayor Catherine Pugh leans in that direction, too – the Maryland Stadium Authority's preliminary report outlines a $300 million overhaul and expansion of the existing track structure that is eye-catching.
Here comes Phase 2
The Stadium Authority is now gearing up for Phase 2 of its study: A development strategy delving into whether to fix what's there or start from scratch, cost projections, a benefit analysis and funding plans.
Ironically, assembling the financial pieces may be the easiest element.
Revenue from the state's casino slot machines contributes $7 million a year to a Racetrack Facility Renewal Account that can be used for the Pimlico project.
Some of the $50 million from slots now going each year into the Horse Racing Purse Account could be diverted for five or six years to help underwrite Pimlico's revival.
$20 million in lottery revenue is given to the authority to pay off construction bonds for the Ravens and Orioles stadiums at Camden Yards. In two years, the bonds will be paid off and that annual contribution could be dedicated to the Pimlico project.
Both the state and city have enough fiscal flexibility to commit funds through 15-year bonds to a Pimlico re-build. Since the project is likely to take five-plus years to complete, the fiscal impact of government contributions to a state-of-the-art race track can be minimized.
The Stronach Group has made it known that if the city and state step up to the plate, it might form a public-private partnership with the goal of turning Pimlico into a showcase for the Preakness and extending the spring racing season.
Stronach has invested large sums into the group's premier tracks, including a $130 million investment at its Florida race course, Gulfstream. Owner Frank Stronach believes strongly in thoroughbred racing as a sport and a business. A gleaming, appealing Pimlico could be another part of his grand plan for racing.
Stronach already gains enormous prestige and substantial profits from the Preakness. A revived track could further those ambitions.
Good politics
Part of the key is agreeing to upgrade the distressed Pimlico neighborhood to the south and west of the track. Pugh is committing funds to start reviving the Belvedere corridor to the south. But a larger investment from the state is missing.
The Stronach Group could do more, too.
A prime competitor, Churchill Downs, this month purchased $13 million in houses, vacant lots and commercial strips surrounding its track. Couldn't Stronach do something similar in Pimlico to improve the neighborhood?
Returning that community to its historic roots as a stable home for working-class families will take time, money and a strong commitment from both the city and state.
The next move is up MSA Chairman Tom Kelso and his good friend, Gov. Larry Hogan.
Putting together a solid proposal the governor can present to the 2018 General Assembly – with strong backing from both the Stronach Group and Pugh – would be good politics in an election year and a good move for racing and Baltimore.
Barry Rascovar's blog is politicalmaryland.com. He can be reached atbrascovar@hotmail.com.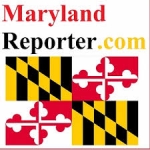 MarylandReporter.com is a daily news website produced by journalists committed to making state government as open, transparent, accountable and responsive as possible – in deed, not just in promise. We believe the people who pay for this government are entitled to have their money spent in an efficient and effective way, and that they are entitled to keep as much of their hard-earned dollars as they possibly can.