Peppermint Rainbow singer Bonnie Lamdin Phipps remembers 'Will You Be Staying After Sunday'
The Peppermint Rainbow members (l-r) Anton Corey, Patty Lamdin, Bonnie Lamdin, Doug Lewis and the late Skip Harris.
Bonnie Lamdin Phipps is celebrating an anniversary this week, even though she admits she didn't know it. Fifty years ago, on Jan. 12, 1969, the song Will You Be Staying After Sunday was released by Decca Records. Phipps, an altruistic alto and retired head of St. Agnes HealthCare, sang the lead on the record as a member of a Baltimore-based band called The Peppermint Rainbow.
The upbeat "Sunshine Pop" recording hit the Billboard Top 100 chart at number 96 on Jan. 18. By May, it would climb nationally as high as number 32. But here in Baltimore, the hometown group got a lot of extra exposure, thanks to newspaper stories and legendary disc jockeys like Lee Case, Joe Knight, Jack Edwards, Kirby Scott, and Johnny Dark. By January 26, the song would be number 24 of WCAO's Top 40 of the week, pushing the likes of Joe South, Jr. Walker, Canned Heat, and Andy Kim for coveted airplay.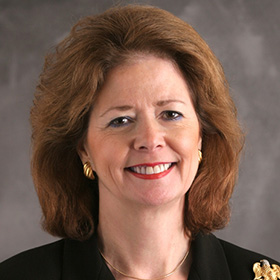 "You know, it's funny," said Bonnie via a telephone call from her home in suburban Baltimore. "Somebody will track me down about every other month and I'll get a cute little note or a picture to sign. It's interesting after all of these years.
"I used to sing at hootenannies with my brother and sister at our church, for those who remember that term. We loved the harmonies and making music together. About that time, we ran across a group of guys who had their own band. They said they needed a female voice or two, so we formed a group that our first manager named The New York Times. I'm not sure why he chose that name since we were from Baltimore and most of our gigs were either here or in DC.
"We were in DC one night, playing at a place across the street from where Cass Elliott was performing with The Mugwumps – her band before she joined the Mamas & the Papas. Cass came over and joined us onstage for a medley of Mamas & Papas songs. After we were done, she said, 'I'm going to get you a contract.' Twenty-four hours later, we were contacted by Decca Records. A few days later, we did a gig in New York and within a week or two we got signed. We also got a new agent, who said The New York Times wasn't gonna work, so she came up with the name The Peppermint Rainbow because Bubblegum music was so big at the time.
"We really didn't sound like a Bubblegum band, though, when we performed. We did funky music and had one guy who was great doing soul, so we did a little bit of everything. But the name was consistent with the pop music of that era. Then came the recording sessions.
"Our record label hooked us up with our producer, Paul Leka. He also produced The Lemon Pipers and Steam. Paul was classically trained and he was wonderful. If you listen closely to the music, you can hear that we had a full orchestra behind us on nearly every song."
What went into recording with a full orchestra?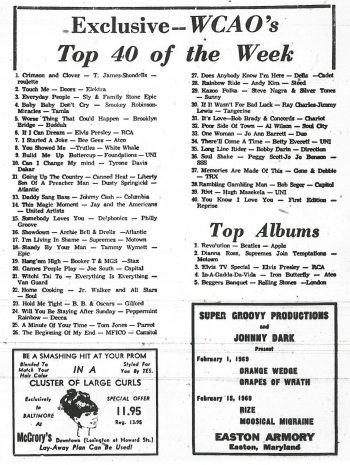 "Paul used a sixteen track recording system. Our guys would lay down the base and the lead, the guitars and the drums. Next, the studio musicians would lay down their various orchestrations, then I would lay down the lead vocal, and we would add the harmony after that. It was a complex system for recording.
"Our first song, Walking in Different Circles did relatively well. Then came Will You Be Staying After Sunday, which was written by Al Kasha and Joel Hirschhorn – who also did There's Got To Be Morning After from The Poseidon Adventure. That was the song that really took off.
"We were just at the right place at the right time. It was totally accidental that Cass Elliott came in and then got us connected with the folks in New York."
Bonnie's observation that her group really didn't fit into the Bubblegum genre is consistent with other boundary-stretching Sunshine Pop acts for that era, such as The Grass Roots, The Turtles, The 5th Dimension, The Strawberry Alarm Clock, The Association, and Spanky and Our Gang.
The term Sunshine Pop would not actually be coined until the genre's rediscovery in the 1990s, as critics recognized the unique quality of the light, orchestra-backed feel-good music that hit the airwaves just as the hippie movement was taking hold and the Vietnam War was about to climax.
Will You Be Staying After Sunday would eventually sell more than one million records and provided Peppermint Rainbow with a chance to tour for two fun-filled years.
"We toured with all kinds of interesting people, like Tiny Tim, Sly and The Family Stone, Johnny Maestro and The Brooklyn Bridge. We did some things with The 5th Dimension. Back then, promoters did a lot of concerts where you might be in a stadium on the bill with 10 or 12 different acts.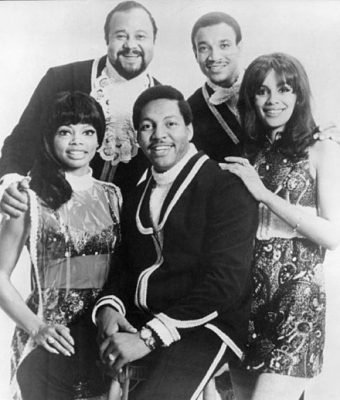 "We also did television shows like Johnny Carson, Joey Bishop, American Bandstand, Hullabaloo and Della Reese. We spent a fair amount of time on the west coast."
Bonnie told us that after recording an album, releasing several more records, and completing their two-years of touring, the group disbanded.
"We had a difficult situation where we found out our manager wasn't paying us our entire share, so we became disillusioned. Then I got married, and that was the final nail in the coffin."
How did Bonnie go from being a pop singer to CEO of St. Agnes HealthCare?
"After the group broke up, and I divorced my first husband, I ended up with a very good friend in Atlanta. I went back to school to obtain my undergraduate degree, and while doing that, another friend who had a job in health care asked me to join him in that field. That job paid my way for a graduate degree, so I'm an MBA and CPA. I stayed in health care for the next 25 years, first as a CFO, then as a CEO. Again, it was a situation of just being at the right place at the right time.
"Today, I'm doing consulting, I'm working with a hospital in Chicago, and – this is crazy – I'm on eight different boards. I'm working every day."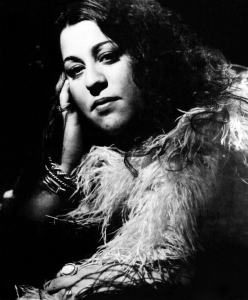 We asked Bonnie if The Peppermint Rainbow has ever considered a reunion show?
"We've never done a reunion show. One of the guys (bass player Skip Harris) has passed away. But I've embarrassed myself a few times by taking the stage with a band.
"When I was living in Atlanta, a physician friend of mine asked me to sing at an awards ceremony. He wanted me to sing I've Got Friends In Low Places and The First Time Ever I Saw Your Face, which was an interesting combination.
"I also sang when I was the CEO at St. Agnes.
"The chairman of the board said, 'What'll it take to get you to get up on stage and sing with the band?' I said, 'If you can raise ten-thousand dollars, I'll do it,' thinking that would never happen.
"We had a computerized bid system with our silent auction, and he raised that much, so I got up and sang with the band.
"But I do it from time to time. If I've had a couple of glasses of wine, I'll grab the microphone and start, 'What would you do if I sang out of tune? Would you stand up and walk out on me?' That is always good for a laugh.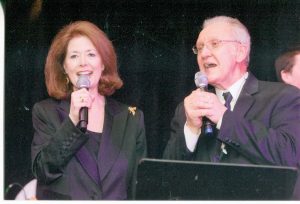 "You know, I was the leader of our group, so I would never let anyone drink before we went on stage. If you do that, you have a tendency to think you are on key when you're not. But if there was a chance for a reunion show, then yeah – I would do it. I'm not sure that my sister would, but the drummer and the lead guitarist would definitely do it."
Where is the rest of the band now?
"The drummer (Anton Corey) is in Alaska. He's done all kinds of things – he's a real free spirit. Doug Lewis – our lead guitarist – still plays locally in a band called The New Monopoly. My sister (Patty Lamdin) is now a Magistrate in the Juvenile Court System here in Baltimore. She took a totally different direction after the group broke up."
Getting back to her days on tour, we asked Bonnie if she has any special memories of the bands she worked with or the characters she met?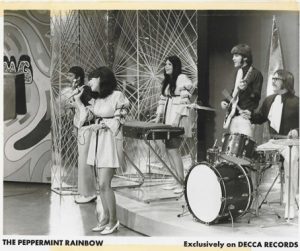 "We had a great relationship with the members of The 5th Dimension. They were fabulous as a group but really wonderful people too.
"We were in LA during Woodstock, so we didn't have a chance to participate in that, but we got the chance to meet Janis Joplin and we did a show with Andy Kim. I really don't have any bad memories from those days. I guess we were also lucky in that respect.
"I remember doing an audition for Dinah Shore to join her in Las Vegas. We did the audition in her living room, and that was cool.
"The only time we had a little bit of a scare, we were in Macon, Georgia, touring in a van with flowers on the side. Our guys all had long hair, and we had stopped somewhere to get something to eat, when a guy came up to our drummer and said, 'I'm gonna cut yer hair, boy!' We beat out of there in a hurry. That was the only time we had any issues at all.
"It was different back then.
"The music has changed a lot since those days, but you know, I still get royalty checks every quarter.
"Fifty years – and they are still playing our song."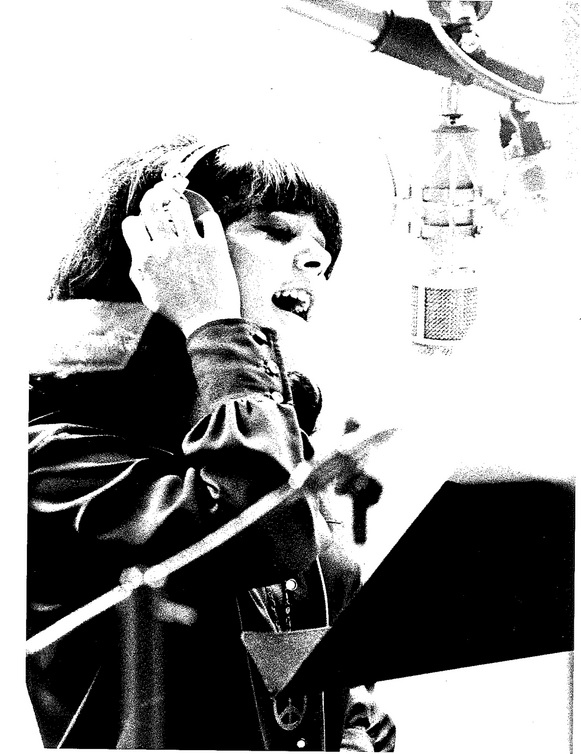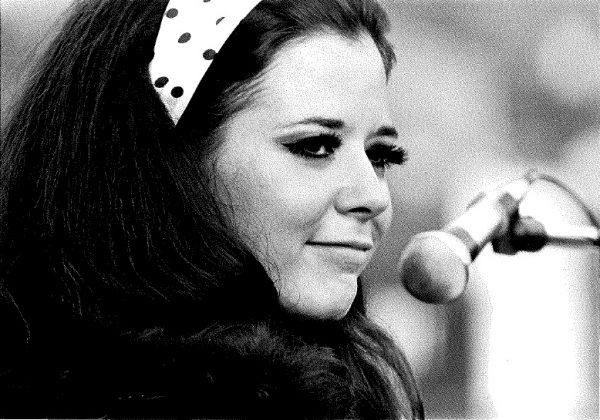 Anthony C. Hayes is an actor, author, raconteur, rapscallion and bon vivant. A one-time newsboy for the Evening Sun and professional presence at the Washington Herald, Tony's poetry, photography, humor, and prose have also been featured in Smile, Hon, You're in Baltimore!, Destination Maryland, Magic Octopus Magazine, Los Angeles Post-Examiner, Voice of Baltimore, SmartCEO, Alvarez Fiction, and Tales of Blood and Roses. If you notice that his work has been purloined, please let him know. As the Good Book says, "Thou shalt not steal."