PANDEMIC: CORONAVIRUS DISASTER DECLARATION UNDERWAY
The World Health Organization has now classified the coronavirus a "Pandemic" and President Donald Trump is preparing to issue a Disaster Declaration, which will free up more funding to fight the deadly virus.
The COVID-19 is at least 10 times "more lethal" than the seasonal flu, Dr. Anthony Fauci, director of the National Institute of Allergy and Infectious Diseases, told the House Oversight Reform Committee on Wednesday. The WHO said the current mortality rate is 3.4%.
"I can say we will see more cases and things will get worse than they are right now," Fauci said.
When asked how many people will die, Fauci responded:
"I can't give you a number. I can't give you a realistic number until we put into the factor of how we respond. If we're complacent and don't do really aggressive containment and mitigation, the number could go way up and be involved in many, many millions."
Health officials said those aggressive containment policies will be limiting the number of people who can attend sporting events, conventions, concerts and in some cases banning people from attending games – such as for the upcoming March Madness tournament. San Francisco already has limited attendance to a maximum of 1,000. The NBA Golden State Warriors will play their game Thursday without fans.
A deployable vaccine might not be ready for 18 months.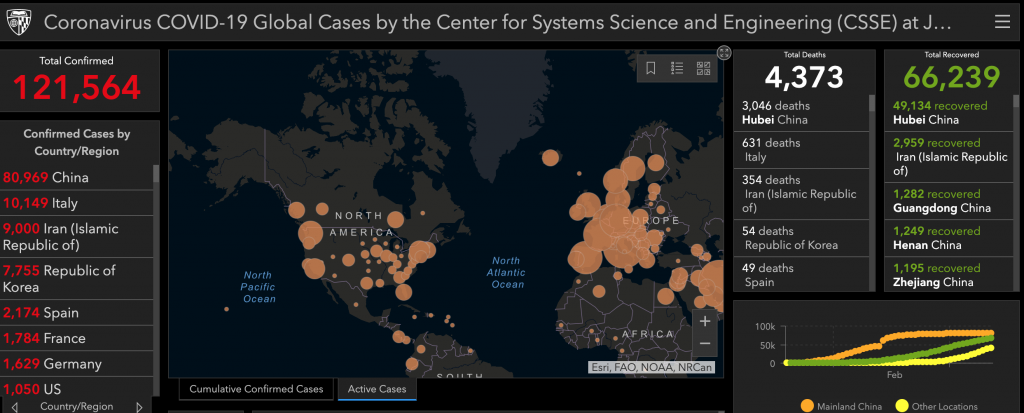 Baltimore Post-Examiner is run by a creative cadre of dedicated journalists – some who worked at the Washington Post, Baltimore Examiner and other regional and national publications. It's the Post-Examiner because we love the play on the word "Post" but we are also hoping to answer that question: What's next after newspapers? We see a lot of websites come and go – and many simply are not making it for various reasons. We have been a model of success since we launched in 2012 with "a little bit of everything" and we aim to continue to break that cycle of websites coming and going.