Pakistan's Perpetual Shia Shame 
After Iran and India, Pakistan has the world's third-largest Shia community, accounting for ten percent of the total population. Several historians argue that the Indian Shia elite played a critical role in Pakistan's launching and contributed significantly to the country's stability during its formative years.
Sir Aga Khan, the head of the Ismailia Shias, served as the first president of the All India Muslim League; the political party credited with birthing Pakistan. Furthermore, both the first British governor to rule over Pakistan, Muhammad Ali Jinnah, and the final British governor, General Sikander Mirza, were Shia.
However, today, more than half of Pakistani Muslims are wary of identifying with Shias as fellow believers. Shias feel more vulnerable to prejudice and persecution as perception shifts, and as a result, Shia killers feel more confident attacking them. Shia assassinations were not uncommon prior to the establishment of Pakistan, but they became more frequent and severe during and after the Afghan War. The Pakistani army trained and recruited many anti-Shia individuals for the Soviet-Afghan war.
In this regard, the army provided them ammunition, weapons, vehicles, and judicial immunity, which simultaneously increased their effectiveness against Shias. Numerous anti-Shia organizations have become immortal over time by forming alliances with ISIS, Al-Qaida, and the Taliban. Shias consistently question the state's neutrality in the face of free-roaming Shia killers. Human Rights Watch's 2013 report acknowledges anti-Shia terrorists' ties to the Pakistani military. Under military pressure, the police and judiciary disregard sectarian crimes, which stimulate terrorists to kill Shias wherever and whenever they please.
Canada's International Forum for Rights and Security reported over 4,000 Shias were reportedly murdered for their religious beliefs between 2013 and 2021. The Washington-based United States Institute for Peace said 3,800 Shias were murdered between 2007 and 2013, with 325 of those killings occurring in 2012. Pakistan's Human Rights Commission reported more than 200 terrorist attacks resulted in nearly 700 Shia deaths and over 1,000 Shia injuries in 2013. the United States Commission on International Religious Freedom also reported over 600 Shias were killed for their faith between 1999 and 2003.
Local Shia organizations, on the other hand, claim that sectarian violence has killed over 23,000 Shias since 1963. According to Barrister Rubab Rizvi's 2013 report, many Shia think tanks estimate that the number of Shia fatalities has surpassed 31,339 since Pakistan's inception. The assassins also target and destroy Shia religious centers in order to discourage festivals and rituals and stifle cultural identity. Between 2002 and 2018, state-sponsored terrorists attacked and destroyed 104 Shia centers.
Barrister Rizvi comes from Karachi which is known as the city of Shia "missing" persons. According to many reports from Pakistani intelligence agencies, Shia political ideology poses a security risk to the country.
The military kidnaps Shias for allegedly opposing the Taliban or cooperating with Iran's mullah regime. Shias are being held captive by military intelligence and Rangers with no opportunity for evidence gathering, a hearing, or an appeal. According to Shia organizations, 300 Shias were presumed missing as of the end of 2018. That figure rose to 700 by 2021, but the government only acknowledges a small percentage of such cases.
In places like Karachi, the military conducts illegal home raids and confines Shia suspects in secret torture cells for indefinite periods of time. Despite their reservations about the judicial system's fairness, Shias would prefer formal indictment and court trial to illegal abduction and torture.
However, the Pakistan Army is not willing to oblige because the policymakers consider illegal detentions and extra-judicial torture and murder as effective tools in combating existential threats to the country. The Federal Commission on Enforced Disappearances appears powerless to track down or prevent these kidnappings. In this regard, the International Commission of Jurists has chastised the Pakistani government for allowing and maintaining impunity for forced disappearances and failing to compensate victims.
The Hazara are the most vulnerable among the Twelver-Shias of Pakistan. They number roughly 600,000 and are primarily located in Quetta and Karachi. According to conservative estimates, the Hazara accounts for five out of every ten Shias killed in recent years. In 2013, more than 200 Hazaras were killed in religiously motivated attacks. Between 2015 and 2019, 500 Hazaras were killed and 627 were injured in Quetta alone. Several Quetta-based Hazaras were killed as a result of ongoing Hazara-Taliban hostility, while some were killed for alleged ties to the Iranian regime. According to a 2017 BBC report titled 'Quetta's Hazara: The community caged in its own city', the cemetery of Mariabad is home to over a thousand Hazaras killed for their belief.
Instead of apprehending and prosecuting murderers, the military has segregated and confined Hazaras into two ghettos of Quetta namely Mariabad and Hazara Town. This has somehow helped reduce the frequency of attacks but it has also effectively cut off the community from the rest of the city. In reality, these band-aid solutions fail to end Hazara attacks because of military pressure on police to not pursue Hazara killers.
Isolation is also causing the demise of businesses and cultural activities. Outside of their ghettos, Hazaras feel as if they are walking through a minefield. In 2017, Abdul Ghafoor was shot five times when he was purchasing vegetables at the wholesale market. He lived, but the three other Hazaras standing nearby did not. The ineffective security policy is forcing traders and vendors to hire armed escorts for necessary travel to other parts of the country. In the long run, their children miss out on important developmental aspects of life, and as a result, face mental health complications. The current situation has forced approximately 100,000 Hazaras to flee Quetta and seek refuge in other countries.
Kurram, with its capital at Parachinar, was once Pakistan's only Shia-majority district. However, Shias have become a minority as a result of five decades of indiscriminate killings, kidnappings, and encroachment on their land by the Taliban and other military-backed groups. Kurram provides the quickest route from any location in Pakistan to Kabul, making it an important Jihad post during the Soviet war.
In addition, Kurram is bordered on three sides by Afghanistan, making the local Shias an easy target for the Mujahideen and, more recently, the Taliban. Kurram is now largely under Taliban control and many of its towns and suburbs have become strongholds of Afghan refugees. The vast majority of the Shia population in the area believes that the Taliban encourage Afghan refugees to incite sectarianism because conflicts give them a chance to encroach on land and loot Shia businesses.
Militant attacks on Parachinar between 2007 and 2011 resulted in Pakistan's army obstructing essential food and medicine imports for more than four years. As a result, there was widespread famine and Shias were forced to relocate to other areas of Pakistan. During these four years, there was a shortage of medicine and both women and children used veterinary medicine to treat their illnesses.
Shias also had to transit through Afghanistan to reach Peshawar during those years, and many were killed in Taliban ambushes. Almost all Shia beheadings reported in the media during those years occurred in Kurram. According to local Shias, sectarian rift aids the army in recruiting Sunni extremists for Jihad in Kashmir and Afghanistan.
Terrorist organizations such as TTP, Jaish-e-Muhammad, Lashkar-e-Islami, and Ansar-ul-Islam, which have access to military weapons, add fuel to the fire during attacks on Shias. Mast Gul, a member of the Harkatul Mujahideen and the Al-Qaida-linked International Islamic Front, was among the terrorists involved in the Shia attacks in Kurram. He played a key role in bringing terrorists from other parts of Pakistan and Kashmir to aid in the suppression of the Kurram Shias. The terrorists also attacked and beheaded several Shia soldiers stationed in the area.
Chitral was once a stronghold of Ismailia Shias. They now make up less than 35% of the district's population. Chitral is strategically important for the Pakistani military and Taliban because it provides an easy road link to Tajikistan via the Vakhan Corridor. Forced conversion of locals and the arrival of Sunni Afghans pushed Shia Ismailia to the brink of socioeconomic collapse. The first major attack in recent times happened in 1982 when a Deobandi mob murdered over sixty Ismailia in Chitral city.
A few years later, another mob burned and damaged seven Ismailia religious centers as well as dozens of businesses, with the goal of driving all Ismailis out of Chitral city and pushing them to the northern valleys. Many Shias have been forced to migrate to Karachi as a result of intermittent attacks and forced conversions, resulting in rapid demographic changes.
The situation in the neighboring Ghizer district of Gilgit-Baltistan, where Shia-Ismailia forms a small majority, is similar to that in Chitral. Decades of conversion forced marriages of girls to Sunnis, and the settlement of Sunnis from Pakistan have reduced the Ismailia ratio from more than 80% of the population to less than 60%. In 1998, 64 Ismailia girls were kidnapped from Ghizer, and forcibly converted and married to elderly Sunnis from Diamer, Kohistan, and Swat districts. Today, areas like Gahkuch have become a sectarian battleground, with Sunni settlers accusing and attacking Ismailia for allegedly celebrating un-Islamic festivals.
During Bhutto's tenure, the sacrosanctity of righteous caliphs was used as a rallying call to stoke Shia-Sunni clash in Gilgit to justify military intervention and hasten demographic engineering and settlement of Pakistani citizens. The plan was to create a safe passage all the way to China by converting Shia villages along the Karakoram Highway to the Sunni majority.
Brigadier Pervez Musharraf, who later became President of Pakistan, was instrumental in establishing Lashkar-e-Jhangvi in Gilgit to foment anti-Shia riots. In 1988, military personnel under the supervision of Brigadier Musharraf led a Pakistani herd of Pashtun militants to Gilgit to attack Shias. According to local reports, over 25000 men attacked and destroyed sixteen mostly Shia villages in Gilgit Baltistan.
During the pogrom, local women were gang raped, and elderly people wrapped in their bedding were burned alive. Local Shias were tied behind vehicles and dragged on roads until their heads were severed and thrown into the Gilgit River. In Jalalabad, terrorists sawed off cow legs while the animals were still alive.
Corn and wheat fields, as well as vegetable gardens, were set ablaze to starve Shias. Pakistani army officers actively participated in forcibly converting Shias and driving them out of ancestral villages. Shias were forced to burn several bridges along the Indus River to halt the advance of terrorists toward Baltistan. The massacre lasted thirteen days and was only called to a halt when locals threatened to invite the Indian military for protection.
Shias believe that Pakistan governs Shia-majority territories such as Gilgit-Baltistan without constitutional rights or parliamentary representation out of fear of Shia empowerment. Furthermore, the government is hesitant to increase parliamentary representation for overpopulated districts such as Quetta, Kurram, Dera Ismail Khan, and Chitral because doing so would guarantee additional seats in the parliament for Shias.
Pakistani Shias, like Ahmadis, are sitting on a ticking time bomb, and the fear of ex-communication is forcing Shias to abandon their core beliefs in order to be considered Muslims. Like Ahmadis, thousands of Pakistani Shias are currently facing blasphemy cases for merely proclaiming their beliefs and observing religious festivals. Attempts have been made in the past by the Balochistan provincial assembly to declare Shias non-Muslims and treat them on par with Ahmadis.
In their co-authored article, 'An Alarming New Bill Takes Aim at Pakistan's Shias,' Asad Gokal and Jaffer Mirza explain that the Pakistani parliament amended the Criminal Laws Bill 2023 in February, which calls for life imprisonment for disrespecting Prophet Mohammad's family, wives, caliphs, and companions. The Shias see this bill as a direct attack on their beliefs while giving teeth to existing blasphemy laws and hastening sectarian cleansing and Shia pogrom. Furthermore, the fact that all political parties set aside deep rivalries to pass such legislation reveals inherent anti-Shia sentiment among the country's majority.
According to Kunwar Khuldune Shahid, The Diplomat's correspondent in Pakistan, the Criminal Laws Bill 2023 has encouraged terrorists to resume Shia killings, with several cases reported from Karachi and Dera Ismail Khan. Shahid maintains that the assembly of Pakistan's largest province, Punjab, passed a similar bill to restrict Shia freedoms in 2020.
Within a month, 42 blasphemy cases, mostly against Shias, were filed, including a terrorism case against a three-year-old Shia toddler. Such bills, in effect, contradict articles 19 and 20 of the constitution, which grant every citizen the right to peacefully express, profess, practice, and propagate their faith. Shahid reiterates that Pakistani leaders are outlawing Shia beliefs in order to gain the support of Sunni supremacists to win conservative votes.
Barrister Rizvi contends that labeling targeted killings of Shias as sectarianism is incorrect. She claims that if sectarianism existed in Pakistan, then a civil war would erupt, as seen in Iraq and Syria. In Pakistan, unarmed and helpless Shias are marching on a one-way street to annihilation. Additionally, the mercenaries who treat Shias like sitting ducks on the receiving end still remain at large and protected by the military.
Shia-cide has disproven Pakistan's claim to be a safe haven for Indian Muslims. The global powers should not ignore the egregious slaughter and cold-blooded killing of lesser Muslims who continue to be loyal to their country. The US government should recognize the genocide against Shias in Pakistan in order to aid in the prosecution of the perpetrators.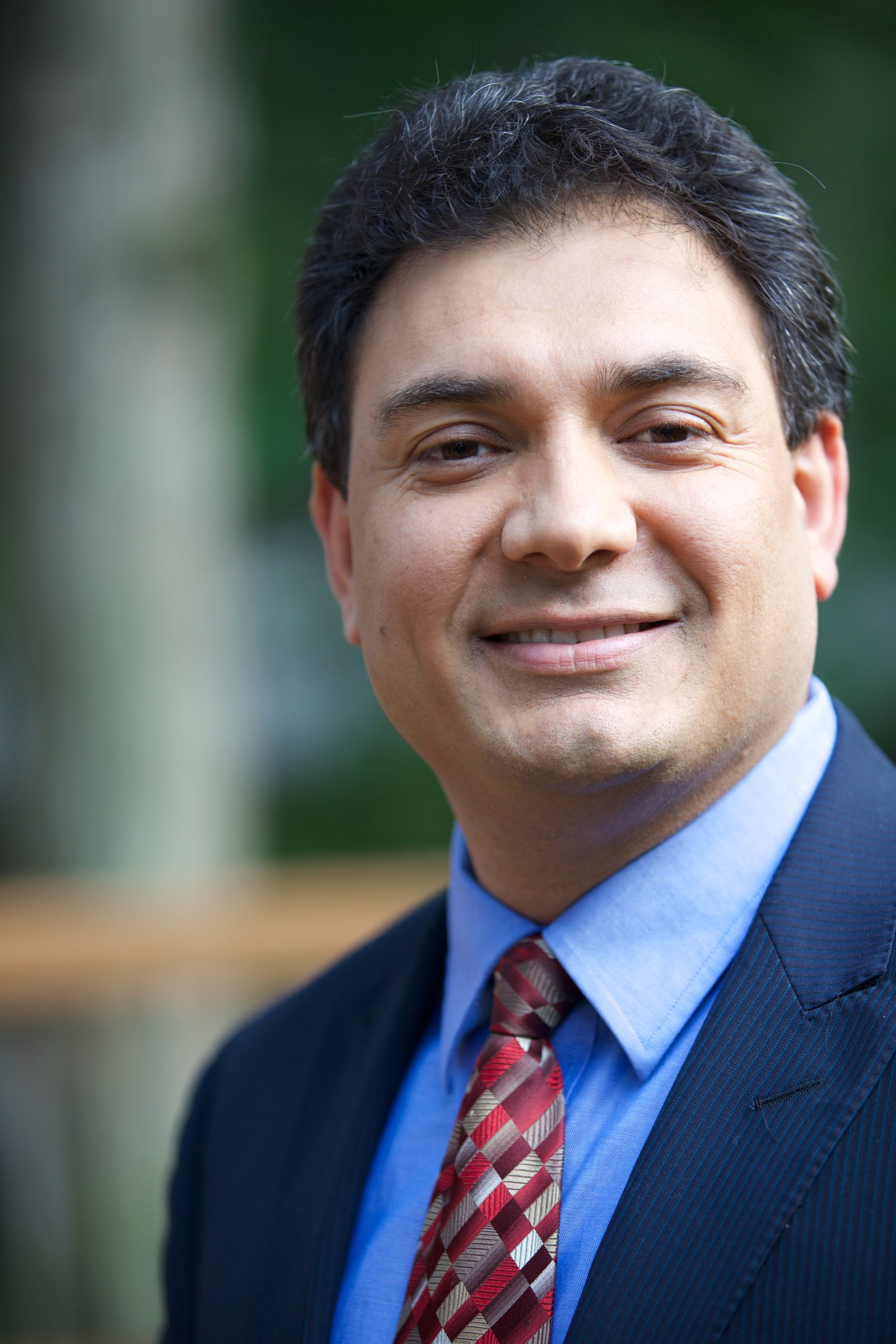 Senge Sering is the President of Gilgit Baltistan Institute in Washington D.C.