Open Source textbooks could save students a bundle
By Daniel Menefee
For Maryland Reporter
As the cost of college has skyrocketed, students and parents could soon get relief on expensive textbooks under the Textbook Cost Savings Act of 2017 that would provide funding to develop free open source learning materials.
"The state is moving rapidly towards free textbooks online," said the bill's sponsor Sen. Jim Rosapepe, D-Prince George's, in an interview. "If the bill passes it will be state policy that we want to move in that direction as much as possible."
The bill, SB424, passed the Senate in an overwhelming 44-2 vote on Thursday, with only two Republicans voting against it. The House version, HB967, cleared the Appropriations Committee, 23-2 earlier on Thursday, and heads to the full chamber for a vote.
The Bureau of Labor Statistics reported in 2015 that textbooks prices had jumped over 1000% since 1977.
The bill mandates the governor to include a $100,000 grant in the fiscal 2019 budget to the William E. Kirwan Center for Academic Innovation at the University of Maryland to fund the Maryland Open Source Textbook project (MOST). The project began as an initiative of the university's student council in 2013 to engage faculty and students to develop free open-source learning materials, rather than the expensive and proprietary print products from academic publishers.
The Kirwan Center would be able to fund MOST's expenses and award grants to develop the materials, including multimedia content.
dcmenefee@atlanticbb.net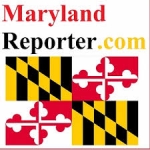 MarylandReporter.com is a daily news website produced by journalists committed to making state government as open, transparent, accountable and responsive as possible – in deed, not just in promise. We believe the people who pay for this government are entitled to have their money spent in an efficient and effective way, and that they are entitled to keep as much of their hard-earned dollars as they possibly can.