Nothing like the Sunshine State for a warm escape
First of all, what a treat it is to spend any time at all in south Florida during the winter. Luckily for me, I have two friends who live there. One of them resides in Delray Beach. While visiting I was told more than once to be sure I stopped by the Morikami Museum & Japanese Gardens. So I did.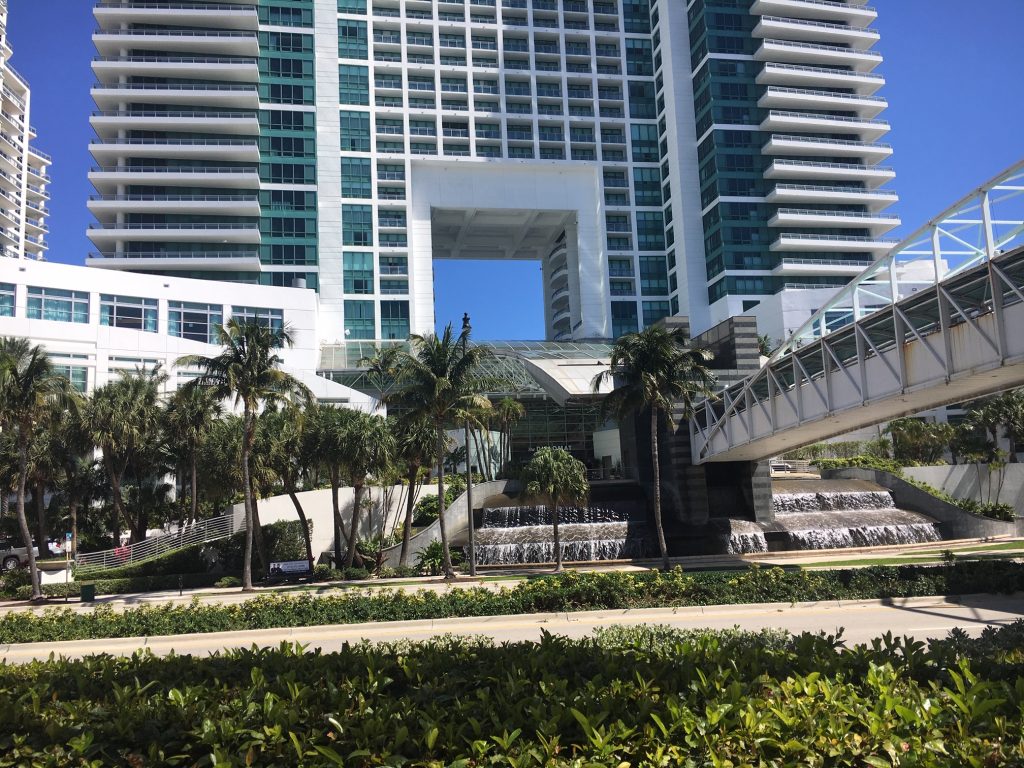 What a fabulous place this is. Its intent was to celebrate a more than a century old connection between Japan and south Florida. In the mid-70s George Sukeji Morikami donated his land to Palm Beach County. The Museum and Gardens opened in 1977. Today it consists of 16 acres and features over 7,000 objects. It is said to be the nation's only museum dedicated to Japanese living culture.
The Gardens are divided into many sections. The best thing to do, after paying your $16.00 admission, is to take a leisurely stroll. It is basically a one mile loop. Don't be in a rush. There are so many things to see and that includes the wildlife that lives here, and yes maybe an alligator or two. Of course there's a store, but make that your last stop. The brochure highlights 25 areas, from the Chie no Wa Wisdom Ring, the first area you'll see after leaving the main building, to Morikami Falls, your last area as you head back.
Here is a list of my favorite spots, and trust me I'm no expert in Japanese culture or tradition. Rocky Point provides a panoramic view; Shinden Garden, a garden with a lake view and emphasizing appreciation of nature; Karesansui Late Rock Garden, rocks take primary focus and arranged in a bed of gravel; Yamato Island, representing a modern garden that emphasizes the relationship between interior and exterior spaces.
Your walk will take you past waterfalls, sculptures, flowers, plants, trees, gardens and as I mentioned wildlife. I didn't see any alligators, that's probably a good thing, but I did see lots of birds, turtles and crawly things I couldn't identify. Don't leave without going into the gallery, located in the main building. Exhibits are on a rotating basis and usually consist of Japanese art and artifacts. I saw an exhibit entitled Hard Bodies. Not what you're thinking I assure you.
If you happen to develop a hunger during your visit I can tell you they have a very popular café, called Cornell Café. It was voted one of the nation's top three museum dining destinations by the Food Network. I didn't eat there but noticed a waiting line which I'm told happens every day.
The two hours I spent here, and believe me you can easily stay longer, was one of the highlights of my Florida visit. It ranks right up there with those 80 degree days, stone crabs and palm trees. Morikami is open Tuesday – Sunday from 10 to 5. It is wheelchair accessible. Reach them at 561-495-0233 or morikami.org.
OK, now let's look for that place to stay. For that I traveled about 45 minutes south to Hollywood and checked into the Diplomat Hotel, 3555 South Ocean Drive. It rises 36 floors and I'm told it just might be the largest hotel in Florida. You can check that if you like. There are about 1,000 rooms and suites. This time of year rates begin at $359.00. It's situated between the ocean and the intracoastal.
It does have an ideal location, about 15 minutes from Gulf Stream Park, 25 minutes to Ft Lauderdale and the cruise terminal and about the same amount of time from the airport. And about a 15 to 20 minute walk from the Broadwalk (not boardwalk) in Hollywood. This is a long stretch filled with shopping, restaurants, lodging and right at the ocean.
Hotel amenities include several pools, cabanas, boat rentals, water sports (kayaks, jet ski, paddle boats, etc), a fitness center, eight dining options, several bars, a spa, a beach and a Kids Club. My favorite activity, grab a towel, a chair and sit. Okay once in a while I had to move as the sun moved.
Check in is at 4 p.m. and check out at 11 p.m. No pets (except service animals), self parking ($35.00). Reach them at 954-602-6000.
People ask me quite often if I plan to move to Florida when I retire. Firstly, I'm not quite ready for retirement. Secondly, lodging is expensive if you want an ocean view and thirdly, how can I leave all my friends. My luck, if I move many will want a place to stay. That's why if I do re-locate south I'll do it as part of the Witness Protection Program.

Eddie Applefeld is a Baltimore native and a graduate of Towson University. He has been in the broadcasting profession for over 30 years. Currently he is the Promotions Director of WCBM radio. Before that, he was part of the Rouse & Company show on WQSR, host of a cable TV show called Dining Out and adjunct instructor at Towson.
His past accomplishments include being named a finalist in Baltimore Tourism's Employee of the Year Program and winner of Toastmaster's Speaker of the Year contest. He was also twice a heartthrob for the American Heart Association's gala fund raiser.