New website Baltimore Post-Examiner launches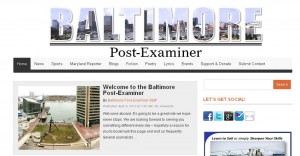 Blogs and websites come and go these days, but Maryland got itself a new comprehensive news website on Friday with the launch of the Baltimore Post-Examiner.
The Post-Examiner is being run by Tim Maier, former managing editor of the Baltimore Examiner, and other news veterans from the Washington Post, the Examiner, the Frederick News-Post and others.  "It's called the Post-Examiner because we love the play on the word "Post" but we also are hoping to answer that question: What's next after newspapers?" said the editors in the article introducing the site.
The site offers an eclectic mix of news, sports, entertainment, commentary and blogs. It plans on using all the original content from MarylandReporter.com, and even has a tab for our stories at the top of the homepage.
Unusual for a website, the Post-Examiner also is presenting fiction, poetry and lyrics. The first edition had the beginning of a new serial novel by Rafael Alvarez, and a short story by Tim Maier.
For those interested in Maryland politics and government, Maier has also begun a four-part series on his days covering Jack Johnson in Prince George's County. The first installment, 2,700 words worth, covers Johnson's tenure as state's attorney. It contains a lot of insider information never reported before.
–Len Lazarick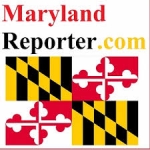 MarylandReporter.com is a daily news website produced by journalists committed to making state government as open, transparent, accountable and responsive as possible – in deed, not just in promise. We believe the people who pay for this government are entitled to have their money spent in an efficient and effective way, and that they are entitled to keep as much of their hard-earned dollars as they possibly can.