Montgomery veterans hope to change delegates' position on gambling at posts
By Sam Smith
Advocates from Montgomery County veterans organizations, the American Legion and Veterans of Foreign Wars, are lobbying the county's House delegation to change their minds on gambling machines for veterans posts. The veterans want the delegation to include the county in the state's gambling expansion that allows up to five pull-tab video lottery terminals in veterans halls in other areas of the state.
Montgomery County is the only county west of the Chesapeake Bay that does not allow veterans halls to operate the instant lottery machines. The county's House delegation decided not to opt into the gambling expansion legislation during the August special session on gaming.
Del. Anne Kaiser, chair of the Montgomery County delegates, said that although she is in favor of expanding gambling to Montgomery County veterans, the delegation hadn't had time to discuss the legislation and it would have been a "premature step" to approve it.
Battling economy, falling membership
With nine American Legions and four VFWs in the county battling a bad economy and falling membership, its becoming harder for the posts to keep their doors open. The revenue lost from banning pull-tab machines puts Montgomery County veterans halls at a disadvantage. Gail Murdock, the chair of the American Legions' legislative committee, estimated that a post with five pull-tab machines could earn $30,000 annually.
"We are not satisfied with how our representatives are representing the military organizations and the military population in Montgomery County," said Roland "Cris" Crismond, commander of American Legion Post 268 in Wheaton. "We can't afford to do certain things right now that we need to have done, because we just don't have the capital. Just dues is not the income that we need to keep our organization running."
Three of the four VFWs in Montgomery County are close to having to reduce hours or shut down due to financial issues, said Daniel Bullis, first vice president of American Legion Post 41 in Silver Spring and member of VFW Post 350 in Takoma Park.
"All the VFWs are in worse condition financially than the Legions," Bullis said. "Membership in most organizations are as tough as it is, so paying the bills is rough."
A preliminary meeting was held Sept. 10 at American Legion Post 41 in Silver Spring discussing the path forward. Members of American Legion and VFW posts were present. They are working on a presentation to the delegation to show what each post does for its community.
Hixson doubts chance of passage
Del. Sheila Hixson, D-Silver Spring, chair of the House Ways & Means Committee that would handle the legislation, visited American Legion Post 41 on Sept. 15 for their Wounded Warrior dinner and was informed about financial issues facing many American Legion and VFW posts in Montgomery County.
"The plan with Delegate Hixson is that we would meet between now and when they come back in session in January with individuals who are more important, or anti-gambling or don't understand our mission and purpose." Bullis said.
Hixson said that she is not optimistic that the Montgomery County members of the House of Delegates will approve the legislation once they return to Annapolis. During the special session in August, 13 delegates and five senators voted for the expansion, while eight delegates and three senators voted against it.
"The reason is because [some county delegates] do not want to be listed as people expanding gambling to Montgomery County," Hixson said. "Right now, with the vote count it would not pass."
Serious gamblers not likely at veterans posts
Murdock said that if the delegates are worried about inducing gambling addictions in the county, any serious gambler would go to one of the major casinos because the payoff for the instant lottery machines permitted at the veterans post is not large.
"Our players are going to be our veterans," Murdock said. "Like myself, let me go grab a soda and drop 10 bucks in the machine. If I wanted to drop two or three hundred, I would go to a casino for a chance at some big money."
Bullis said that part of problem is that many are unaware what impact the American Legion and VFW posts have on their community.
"I really think that we haven't been really as forthcoming as we should be on keeping folks in the community really apprised of the work that we do, and the nonprofit status that we are in and the charitable organizations that we support," Bullis said.
American Legion Post 41 has joined the Greater Silver Spring Chamber of Commerce to try and reach more in that community.
Charity could fall by the wayside
Crismond said that although American Legion Post 268 has seen a decline in income over the last several years, the post still devotes as much to charity as it has in the past. However, soon it might not be able to pay for charitable expenses.
"That's the thing, we are doing as much for charity as we did. But, it is absorbing all of our income," Crismond said. "The functions that we have during the course of the year is what pays for this. We are just not getting the participation to get the support that we need to pay for all of this. Eventually, it is going to suffer and we don't want that to happen."
Veterans organizations help support a range of charity programs such as Children's Miracle Network, Special Olympics, American Legion Boys State, American Legion Girls State, Boy Scouts, Wounded Warriors and Veterans Trust Fund.
"I would like to see [the machines] in the county but I'm not sure how everyone feels on that," Kaiser said. "I feel that the veteran organizations that have something similar on the Eastern Shore, it's good for the charities they support."
Groups on the Eastern Shore have had slot machines for two decades. They are required by law to give half of the proceeds to charity and they have to make reports to the state comptroller.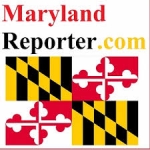 MarylandReporter.com is a daily news website produced by journalists committed to making state government as open, transparent, accountable and responsive as possible – in deed, not just in promise. We believe the people who pay for this government are entitled to have their money spent in an efficient and effective way, and that they are entitled to keep as much of their hard-earned dollars as they possibly can.